---
NOW ON AIR
---
Maga First News
---
Upcoming Shows
---
Join The MAGA Network on Discord
---
---
Presidential candidate Gitanas Nauseda smiles during the second round of Lithuanian presidential election in Vilnius, Lithuania May 26, 2019. REUTERS/Ints Kalnins
May 26, 2019
VILNIUS (Reuters) – Former central bank board member and economist Gitanas Nauseda won Lithuania's presidential election on Sunday after his opponent Ingrida Simonyte conceded.
Nauseda, 55, had 74 percent of the vote, according to election authority results after a quarter of the ballots were counted. Ingrida Simonyte, 44, a former finance minister in a center-right government, stood at 26 percent.
Nauseda, a household name because of his role as chief economist at a top bank, has pledged to follow the tough stance set out by current President Dalia Grybauskaite, the Baltic nation's "Iron Lady" and one of the European Union's most outspoken critics of the Kremlin.
(Reporting by Andrius Sytas, Writing by Johan Ahlander in Stockholm; Editing by Niklas Pollard and Jane Merriman)
Source: OANN
FILE PHOTO: A displaced child from Yemen's Red Sea port city of Hodeida looks out from the door of his family's shelter in Sanaa, Yemen May 12, 2019. REUTERS/Khaled Abdullah/File Photo
May 26, 2019
By Aziz El Yaakoubi
DUBAI (Reuters) – A leader of Yemen's Iran-aligned Houthi movement said on Sunday it had resumed drone strikes deep inside Saudi Arabia this month in response to what he called the Saudi-led coalition's spurning of "peace initiatives" by his group.
Mohammed Ali al-Houthi dismissed Saudi accusations that the attacks had been carried out on the orders on Iran – at a time of growing tension between Tehran and Riyadh alongside its Western and regional allies.
"We are independent in our decisions and … we are not subordinated to anyone," al-Houthi told Reuters by phone.
Saudi Arabia, leading a Western-backed Sunni Muslim coalition, intervened in neighboring Yemen in 2015 after the Houthis ousted the government of Abd-Rabbu Mansour Hadi from power in the capital Sanaa.
The Houthis have stepped up attacks on the kingdom in the past two weeks – including a drone strike on two oil pumping stations near Riyadh – in a resurgence of tactics that had largely subsided since late last year amid U.N.-led peace efforts.
In the first statement on the attacks from a senior figure, al-Houthi told Reuters the movement had agreed to halt raids last year "in good faith" and had been ready to take more steps.
"But unfortunately the aggressor countries misinterpreted these efforts (as weakness) and regarded them with contempt and indifference," al-Houthi, the head of the group's Supreme Revolutionary Committee, added.
He said the Houthis had unilaterally withdrawn from three Red Sea ports and he accused the Saudi-led coalition of failing to reciprocate.
There was no immediate reaction to his statement from Riyadh which has not yet recognized the port pull-out.
Saudi state media reported that the kingdom had on Sunday intercepted another missile armed with explosives that it said had been fired by the Houthis towards the southern airport of Jizan.
The coalition has responded to the renewed drone attacks with air strikes on Houthi military sites in Sanaa.
The Houthis, who still hold the main urban centers, say their revolution is against corruption and have long rejected reports that they are acting as Iran's proxy against Saudi Arabia.
The war has killed tens of thousands of people and pushed the poorest Arabian Peninsula nation to the brink of famine.
(Editing by Andrew Heavens)
Source: OANN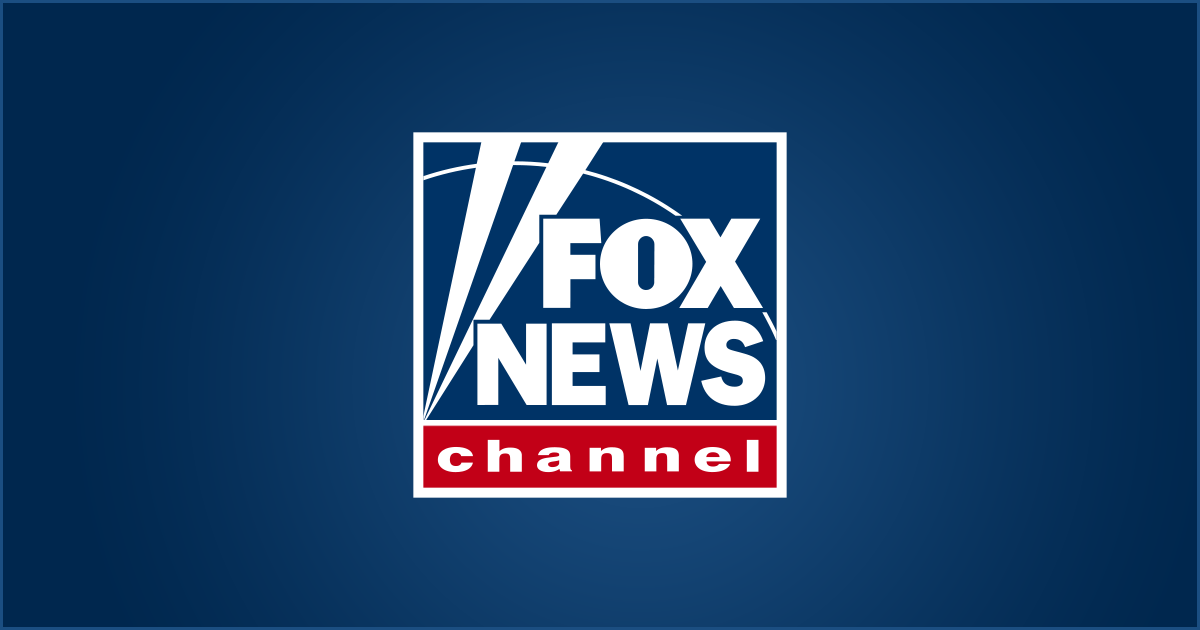 EUGENE, Ore. – Vandals damaged an American Legion post in Oregon two days before Memorial Day.
The Eugene Register-Guard reports vandals tore down entrance handrails and a portion of brick walls that support them at the home of Eugene's American Legion Post 83.
The vandals also left a large gash in the post's flagpole.
The damage was discovered Saturday. Post commander John Hampton estimates damage at $5,000.
The building was constructed in 1918 and is known as the Jamieson House. It was listed as city landmark in 2000.
The house has been Eugene's American Legion headquarters since 1977.
Hampton says the damage occurred hours before the post held a chicken feed fundraiser to raise money for scholarships and to feed and clothe veterans in need.
The vandalism did not disrupt the fundraiser.
___
Information from: The Register-Guard, http://www.registerguard.com
Source: Fox News National
EL RENO, Okla. – The Latest on tornadoes that touched down in Oklahoma (all times local):
12:30 p.m.
An apparent tornado has downed trees and power lines and heavily damaged some businesses in a suburb of Tulsa, Oklahoma.
The apparent twister struck Sapulpa early Sunday morning, not long after another tornado killed two people and injured 29 others in El Reno, a city 110 miles southwest of Sapulpa and about 25 miles west of Oklahoma City.
The Sapulpa Police Department said on its Facebook page that it hadn't heard of anyone being killed there and that only a few people had reported minor injuries. Damage was also reported in other area communities.
Many roads were closed, including parts of the Creek Turnpike, where the Oklahoma Highway Patrol says power lines came down across the roadway.
Raymond Beck, who owns a memorabilia shop in Sapulpa, told the Tulsa World he was in his store when the storm hit.
He says, "Stuff was flying everywhere. It sounded like a real high-pitched whistle to me. I knew I had to get away from the windows."
—
9:30 a.m.
Authorities say two people were killed and more than two dozen were injured when a tornado destroyed a motel and swept through a nearby mobile home park west of Oklahoma City.
El Reno Mayor Matt White said at a Sunday news conference that 29 people were taken to hospitals with injuries ranging from minor to critical.
Rick Smith, a National Weather Service meteorologist in Norman, says the twister hit El Reno, which is about 25 miles (40 kilometers) west of Oklahoma City, late Saturday night as a powerful storm system rolled through the state.
White says authorities have accounted for everyone at the motel but are still searching the mobile home park. He says there's about a 2-mile (3.2-kilometer) path of damage and that, "People have absolutely lost everything."
The weather service gave the twister a preliminary rating of EF-2, which would mean it had wind speeds of 111-135 mph (179-217 kph).
___
7:10 a.m.
Officials say two people have died after a likely tornado destroyed a motel and swept through a nearby mobile home park in the Oklahoma City area.
El Reno Mayor Matt White said during a news conference Sunday that "there have been two fatalities at this point in time." He said officials are working to notify relatives.
White said search and rescue efforts are continuing.
The National Weather Service says a likely tornado caused damage. Meteorologist Rick Smith in Norman says the suspected twister hit El Reno on Saturday night as a powerful storm system rolled through the state. Smith says crews will assess the damage on Sunday to determine the severity.
The American Budget Value Inn was destroyed by the storm. Trailers at the Skyview Estates mobile home park adjacent to the motel also were damaged.
___
12:58 a.m.
The National Weather Service says a likely tornado has destroyed a motel and caused other damage in the Oklahoma City area.
Meteorologist Rick Smith in Norman says the suspected twister hit El Reno on Saturday night as a powerful storm system rolled through the state. Smith says crews will assess the damage on Sunday to determine the severity.
The American Budget Value Inn was destroyed by the storm. Video at the scene showed emergency crews sifting through the rubble after part of the motel's second story collapsed. Trailers at a mobile home park adjacent to the motel were also damaged.
There were no immediate reports of injuries.
Source: Fox News National
FILE PHOTO: Tennis – ATP 1000 – Monte Carlo Masters – Monte-Carlo Country Club, Roquebrune-Cap-Martin, France – April 17, 2019 Canada's Felix Auger Aliassime in action during his second round match against Germany's Alexander Zverev REUTERS/Eric Gaillard
May 26, 2019
(Reuters) – Fast-rising Canadian Felix Auger-Aliassime said he will have to be more careful with his schedule in the future after pulling out of the French Open with a groin injury.
The 18-year-old, seeded 25th, said he had injured his groin playing in Lyon this week where he played in Saturday's final.
"Maybe I should be more careful in the future," Auger-Aliassime, one of several young exciting Canadians to fly up the rankings in the last year, told a news conference.
"It's true I was feeling good physically when I got to Lyon. Several players do that and do two tournaments in a row, but maybe I should learn my lesson.
"It's difficult to say why I got hurt. I'll have to see that. Nevertheless, as for everything in my career, I learn every time."
Auger-Aliassime played in Monte Carlo, Barcelona, Madrid, Rome and Lyon in the buildup to the French, losing in the final in the Lyon to Benoit Paire.
He said he had felt his groin injury in his semi-final win in the French city and decided to pull out of Roland Garros following the results of an MRI scan.
"I was feeling great. And then during my semi-finals I started feeling pain in my groin. I think I'm at peace just knowing that it's something that gonna heal pretty
fast, but I have to be careful."
He said he hoped to return to the grasscourt tournament in Stuttgart next month in the build-up to Wimbledon.
"If I had played five sets on clay, I run the risk of
worsening the lesions," he said.
"This is why we decided I should pull back. And I hope I will be back in a tournament in two weeks."
Alejandro Davidovich Fokina takes his spot in the draw and will face Australian Jordan Thompson in the first round.
(Reporting by Martyn Herman; Editing by Toby Davis)
Source: OANN
---