---
NOW ON AIR
---
Maga First News
---
Upcoming Shows
---
Join The MAGA Network on Discord
---
---
Apr 22, 2019; New York City, NY, USA; New York Mets starting pitcher Steven Matz (32) pitches against the Philadelphia Phillies during the first inning at Citi Field. Mandatory Credit: Andy Marlin-USA TODAY Sports
April 23, 2019
Jeff McNeil had two hits, including a solo home run, to lift the host New York Mets past the Philadelphia Phillies 5-1 on Monday in a game that saw Phillies right fielder Bryce Harper get ejected while arguing from the dugout.
Mets starter Steven Matz (2-1) was effective, allowing three hits and one run in six innings. He struck out six and walked two. It was a completely different outcome from his last start against the Phillies in which he faced eight batters and failed to record an out on April 16.
Rhys Hoskins ripped a solo homer for the Phillies. Cesar Hernandez had Philadelphia's only other two hits in the game, as the Phillies failed to support starter Jake Arrieta (3-2). The right-hander threw six-plus innings and gave up seven hits and four runs (three earned). He fanned seven and walked one.
In a bizarre circumstance, Harper was tossed with two outs in the fourth. After a questionable called strike to Hernandez, plate umpire Mark Carlson motioned to the dugout and ejected Harper for arguing balls and strikes. Harper had reached base in all of his previous 21 games with the Phillies before going 0-for-2 with two strikeouts and being ejected.
Rockies 7, Nationals 5
Nolan Arenado homered and finished with three hits — including the 1,000th of his career — while Mark Reynolds and Raimel Tapia also went deep to lead Colorado past Washington in Denver.
Trevor Story had two hits and Seunghwan Oh (1-0) pitched an inning of relief for the victory. Colorado has won seven of its past eight following an eight-game losing streak. Wade Davis pitched the ninth inning for his second save.
Arenado's milestone hit came leading off the seventh inning, when he hit his fourth home run of the season off reliever Wander Suero (1-2) to make it 6-5. Brian Dozier homered, and Howie Kendrick drove in two for the Nationals.
Cardinals 13, Brewers 5
Dexter Fowler matched his career high with four hits, drove in four runs and scored three to help St. Louis throttle visiting Milwaukee in the opener of the three-game series.
Paul Goldschmidt had three hits and three RBIs, and Jose Martinez, Paul DeJong and Matt Carpenter contributed two hits each for St. Louis, which blew the game open with seven runs in the seventh inning.
Cardinals right-hander Jack Flaherty (2-1) made his third start of the season against the Brewers and delivered his longest outing, going six innings and giving up four runs and three hits, all homers. He struck out a season-high 10 and walked one. Milwaukee's Adrian Houser (0-1), making his first major league start, went four-plus innings and gave up five runs on nine hits.
Twins 9, Astros 5
Jorge Polanco recorded his second four-hit game of the season, and he belted a two-run, two-out homer in the eighth inning to carry Minnesota to victory in the opener of a three-game series in Houston.
The Twins, winners of five of their past six, scored two in the first and another run in the second — Jason Castro's first home run of the season leading off the frame — off Brad Peacock (2-1). Minnesota's Jake Odorizzi (2-2) limited the Astros to two runs on eight hits over 5 2/3 innings, striking out two without walking a batter.
Houston trailed 7-1 before getting a solo homer from Michael Brantley in the sixth inning and a three-run blast from Carlos Correa in the seventh, but like Sunday night (when Houston rallied from a nine-run deficit and loaded the bases with two outs in the ninth inning before falling 11-10), the Astros couldn't complete the comeback.
Rays 6, Royals 3
Tampa Bay hit for the cycle in the bottom of the seventh, scoring three runs to emerge with a win over visiting Kansas City. Mike Zunino hit a 425-foot, two-run home run to dead center for the key hit in the inning.
Wilmer Font (1-0) recorded the final out of the seventh and picked up the victory for the Rays, who snapped a four-game losing streak. Emilio Pagan pitched the ninth to record up his first major league save.
Brad Keller (2-2) took the loss for the Royals, who dropped their fourth in a row. He had not surrendered more than three earned runs in any of his first five starts, but he gave up five runs on seven hits in 6 1/3 innings.
Diamondbacks 12, Pirates 4
David Peralta smacked a three-run triple and Christian Walker added a two-run homer during a seven-run seventh inning as Arizona clobbered host Pittsburgh.
Pirates starter Joe Musgrove, who had allowed two earned runs this season, was charged with three runs and five hits in six-plus innings. He struck out five and walked two. Kyle Crick (0-1) took the loss after giving up four runs in two-thirds of an inning.
Eduardo Escobar homered and drove in three runs, and John Ryan Murphy added three hits for Arizona, which has won six of its past eight games. Diamondbacks starter Zack Godley gave up four runs and seven hits in four innings, but Matt Andriese (3-1) got the win with two scoreless innings of relief.
White Sox 12, Orioles 2
Jose Abreu hit his 150th career home run and drove in five runs while James McCann hit a homer and had four RBIs as Chicago scored a season high in runs to win at Baltimore.
Orioles starter David Hess (1-4) kept the White Sox quiet in the first four innings, but homers have troubled him this season, and it happened again in this game. With the game scoreless, Tim Anderson started the fifth with a double and Nicky Delmonico walked. McCann then crushed a three-run shot to left-center — the eighth surrendered by Hess.
Manny Banuelos made his first start this season for Chicago — his first major league start since September 2015 — and scattered five hits in four shutout innings. Jace Fry (1-0) got the victory in relief.
Tigers at Red Sox, ppd.
Detroit's scheduled game at Boston was rained out and will be made up as part of a day-night doubleheader Tuesday.
–Field Level Media
Source: OANN
FILE PHOTO: Kazakhstan's President Kassym-Jomart Tokayev speaks during his meeting with South Korea's counterpart Moon Jae-in in Nur-Sultan, Kazakhstan April 22, 2019. REUTERS/Mukhtar Kholdorbekov
April 23, 2019
NUR-SULTAN (Reuters) – Kazakh President Kassym-Jomart Tokayev on Tuesday secured veteran leader Nursultan Nazarbayev's backing to run in the June 9 snap presidential election, virtually guaranteeing Tokayev's victory.
Nazarbayev, who leads the oil-rich Central Asian nation's biggest political party, Nur Otan, asked party members at a pre-election congress on Tuesday to officially nominate Tokayev.
(Reporting by Tamara Vaal; Writing by Olzhas Auyezov; Editing by Darren Schuettler)
Source: OANN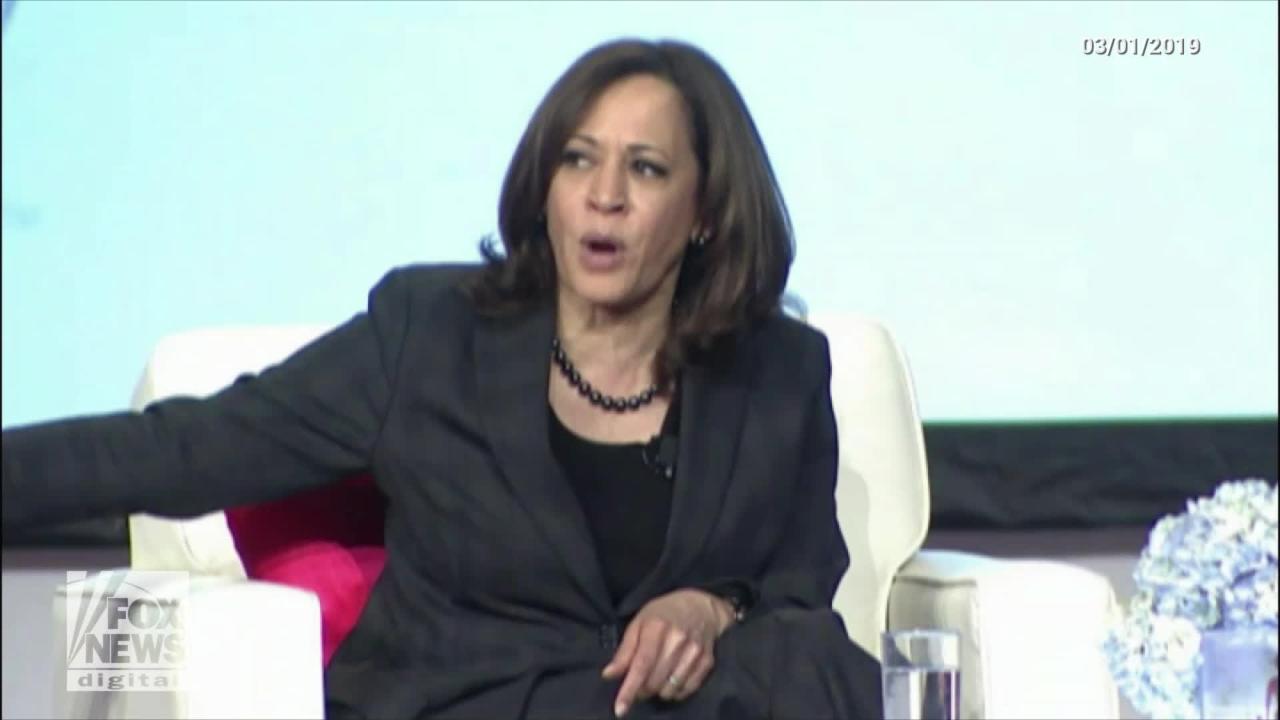 Sen. Kamala Harris, D-Calif, is the latest presidential candidate to join the call for President Donald Trump's impeachment following the release of the Mueller Report.
During a televised town hall on Monday night, Harvard University student Karla Alvarado asked Harris if congressional Democrats should "reconsider" their position on impeachment, something top leaders like House Speaker Nancy Pelosi, D-Calif, has repeatedly dismissed.
Harris began by declaring that it's "very clear" that there is "a lot of good evidence" in the Mueller Report that points to obstruction of justice. And although she still intends on beating Trump in the 2020 election, she expressed that Congress should proceed with impeachment.
CANDIDATE ASKS CNN'S CHRIS CUOMO TO STOP 'CREEPING'
"I believe Congress should take the steps towards impeachment," Harris said. "I am also a realist and when I look at what has been happening over the two years and some months since I've been in the United States Senate, I have also witnessed folks in the United States Congress and in particular the GOP, who have been presented with many reasons to push back against this president and they have not."
She later elaborated that while impeachment may pass in the Democratic-controlled House, it would likely not in the Republican-controlled Senate.
Last week, Harris expressed caution towards impeachment, saying she wanted to hear from Special Counsel Robert Mueller and "really understand" what he concluded in his report before moving forward with impeachment.
Meanwhile, Sen. Elizabeth Warren, D-Mass, doubled down on her call to impeach Trump at an earlier town hall.
"There is no 'political inconvenience' exception to the United States Constitution," Warren told CNN anchor Anderson Cooper.
Source: Fox News Politics
FILE PHOTO : Holidaymakers view thousands of carp streamers hanging on the bank of the Sagami river in Sagamihara, southwest of Tokyo May 3, 2005. REUTERS/Issei Kato
April 23, 2019
By Malcolm Foster
TOKYO (Reuters) – Japan's unprecedented 10-day holiday to celebrate Crown Prince Naruhito's enthronement is expected to give the sluggish economy at least a short-term boost.
Breweries, hotels, retailers, restaurants and train operators are all expected to benefit from the holiday, which runs from April 27 to May 6. Banks, schools, government offices and many businesses will be closed.
A record 24.7 million people – about one-fifth the country's population – are expected to travel, according to travel agency JTB Corp., mostly within the country.
"Japanese are in a festive mood, with the new imperial era beginning and the 10-day break," said Yoshiie Horii, a spokesman for brewer Asahi Group, which is increasing production of several brands by 5-10 percent ahead of the break. "We think this holiday will spur consumer spending."
Japan has a cluster of national holidays every year around this time dubbed "Golden Week." But this year, authorities gave the nation an extended vacation to fete the imperial succession.
After a 31-year reign, Emperor Akihito will abdicate on April 30 and be replaced by his son Naruhito the next day.
Japanese have made travel plans months ahead of time, creating intense competition for popular destinations such as Hawaii and Europe. Akiko Nishikata's family tried in November to reserve a package tour to Hawaii for Golden Week but were told they were sold out.
"This is a once-in-a-lifetime chance to go on a long trip, so we're disappointed," Nishikata said. Instead, they'll travel to either Hokkaido in the north or Kyushu in the south.
Also, because the imperial transition is triggered by Akihito's abdication, not his death, consumers don't feel a need to hold back due to mourning.
To mark the new era, department stores in Tokyo plan to offer limited quantities of commemorative items on May 1, including traditional sweets with "Hello, Reiwa" on them and confections sprinkled with powdered gold.
TAX HIKE
The expected economic bump from the long holiday will boost second-quarter GDP growth and give Prime Minister Shinzo Abe's government another reason to proceed with a planned sales tax increase in October, said Hideo Kumano, chief economist at Dai-ichi Life Research Institute.
Kumano estimates that domestic travel spending will jump nearly 30 percent from a year ago to 1.48 trillion yen ($13.3 billion).
"In March, there was a lot of talk about a recession, but that's completely disappeared with buzz from the announcement of Reiwa on April 1," he said. "May 1 will be even bigger."
Overall consumer spending during the 10 days is forecast to rise 7.6 percent compared with a year ago and contribute a quarter percentage point to GDP, said Koya Miyamae, senior economist at SMBC Nikko Securities.
But other analysts cautioned that an increase would probably be followed by a drop in consumption, making the long-term impact negligible.
"A spending boost, if any, will be short-lived," said Masaki Kuwahara, senior economist at Nomura Securities.
Manufacturers generally don't expect the longer holiday to have a big impact. Toyota, for example, says its plants are usually closed for nine days during Golden Week, and it is doing the same this year.
Computer systems companies and other businesses may see a dip in sales because of lost workdays, but a Reuters survey of about 220 companies showed that nearly half didn't expect the long break to affect their business. About 28 percent predicted a decline in output or sales while a quarter projected a rise.
JITTERY TRADERS
Hospitals will alternate operating hours during the break, as is typical during holidays. Tokyo residents can visit a website to see which hospitals are taking patients, and find more detailed information.
Financial market traders, meanwhile, are worried that the 10-day shutdown could cause disruptions and unsettle the yen.
The U.S. jobs report and several other key events will happen while the market is closed, said Shogo Maekawa, global market strategist at JPMorgan Asset Management.
"It's a risk that we can't trade for 10 days even if something volatile happens in overseas markets," he said.
($1 = 111.6900 yen)
(Reporting and writing by Malcolm Foster; additional reporting by Tetsushi Kajimoto, Naomi Tajitsu, Izumi Nakagawa, Ayai Tomisawa; Editing by Gerry Doyle)
Source: OANN
---