fox-news/person/robert-mueller
For weeks, rumors have been swirling that Special Counsel Robert Mueller is nearing the end of his years-long Russia investigation — and lawmakers on Capitol Hill are eager to make his final report public.
The House of Representatives unanimously voted (420-0) Thursday in favor of a resolution to urge Attorney General William Barr to release Mueller's full report to Congress and the country for the sake of "transparency." The probe was intended to examine Russian election interference and whether President Trump's campaign colluded with Russian officials during the 2016 election — and has since resulted in charges for several former Trump campaign associates, though none have directly related to collusion.
Trump called the investigation "illegal" and "conflicted" this week, arguing Mueller should have never been appointed in the first place.
WHAT IS 'COLLUSION,' AND IS IT A CRIME? RUSSIA INVESTIGATION'S BUZZWORD EXPLAINED
"THIS SHOULD NEVER HAPPEN TO A PRESIDENT AGAIN!" Trump exclaimed in a tweet after claiming "collusion" was an excuse invented by Democrats after Hillary Clinton lost the election.
Here's a look at what happens when Mueller finally drops the long-awaited files that spell out his findings.
Mueller submits his report to Barr
When the investigation — which began in May 2017 — concludes, Mueller will release his final report to Barr, who has been overseeing the special counsel since he took office in February.
"At the conclusion of the Special Counsel's work, he or she shall provide the Attorney General with a confidential report explaining the prosecution or declination decisions reached by the Special Counsel," Cornell Law School explains in a blog post detailing the federal regulations.
ANDREW WEISSMANN, A TOP PROSECUTOR ON MUELLER TEAM, TO LEAVE SPECIAL COUNSEL'S OFFICE 'IN NEAR FUTURE'
Throughout the two-year probe, Mueller has also been required to flag any documents that detail any impending prosecutions or witness interviews, among other actions.
Barr reviews the documents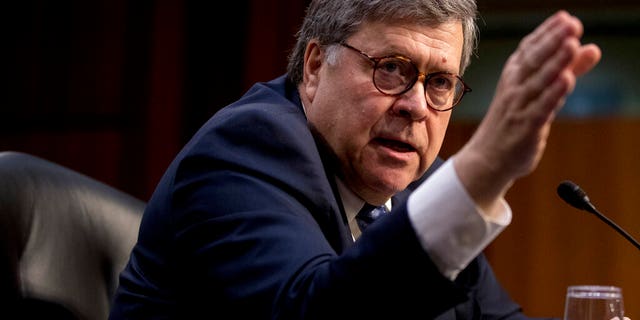 It's currently unclear what documentation will be produced at the end of the probe, but it's up to Barr to determine how much information Congress will see.
"He could write a two-sentence explanation — or he could write something very detailed," Andrew Kent, a professor at Fordham University School of Law, previously told The Washington Post. "There appears to be a great deal of discretion vested by the regulations to determine how detailed a report to write. The regulations don't limit that."
He is obligated to tell members of Congress why Mueller decided to end the investigation but he's not legally required to provide any supporting paperwork, according to The New York Times.
It's likely Barr will redact any information he deems inappropriate or harmful to a person's character if he or she has not been charged with a crime. Classified information, grand jury items and closed-door testimony will also be protected.
In a February letter to Barr, Democratic leaders argued that Trump, given his status, should not fall under those categories of protection.
"I also believe it is very important that the public and Congress be informed of the results of the special counsel's work."

— William Barr
"Although we recognize the policy of the Department to remains sensitive to the privacy and reputation interests of individuals who will not face criminal charges, we feel that it is necessary to address the particular danger of withholding evidence of misconduct by President Trump from the relevant committees," the lawmakers wrote.
During his confirmation hearing, Barr stressed that he would be as transparent as possible while following federal laws.
"I also believe it is very important that the public and Congress be informed of the results of the special counsel's work," he told the Senate Judiciary Committee in January, adding that he doesn't believe Mueller would be involved in a "witch hunt."
Congress receives Barr's summary of the report
Once Barr sifts through what's anticipated to be a lengthy report — which could take days or even weeks to fully read — then he will give lawmakers a summary.
If lawmakers are dissatisfied with the documents Barr has provided, they could call for hearings or private depositions seeking more information.
WHO IS WILLIAM BARR? 5 THINGS TO KNOW ABOUT THE ATTORNEY GENERAL
"This is going to be a legal battle," Rep. Doug Collins, R-Ga., commented on the likelihood of lawmakers attempting to seek confidential information from the report, according to USA Today.
Patrick Cotter, a former federal prosecutor who is in private practice in Chicago, expressed doubt that lawmakers would subpoena the report or call on Mueller to discuss the high-profile case publicly.
"This notion that Congress is going to throw a subpoena on Bob Mueller and say, 'Box up all the grand jury stuff, and give it to me': I think that's a fantasy," Cotter told USA Today.
Fox News' Brooke Singman and The Associated Press contributed to this report.
Source: Fox News Politics
The Mueller investigation into President Trump's alleged ties to Russia has "gone off the rails" and has "zero credibility," Rep. Devin Nunes, R-Calif., said Thursday.
"At this point the Mueller investigation, it went off the rails a long time ago," Nunes said on "America's Newsroom." "They have zero credibility, they have been looking for two years, they have no evidence of collusion and look, this would not be complicated to find collusion."
The ranking member of the House Intelligence Committee then said while there has been no proof of collusion by President Trump, collusion between Hillary Clinton and Russia was "a fact."
PAGE TRANSCRIPTS REVEAL DETAILS OF 'INSURANCE POLICY'
They have zero credibility, they have been looking for two years, they have no evidence of collusion

— Rep. Devin Nunes
"That was the whole story, we were going to find evidence of Trump colluding with Russians to get dirt on Hillary. Not only has that never been proven, we actually have the opposite," Nunes told co-host Bill Hemmer.
"It's a fact the Clinton campaign hired Christopher Steele to talk to Russians to get dirt on Trump. That's never been prosecuted so what the Hell is Mueller doing? I have no idea."
Nunes also commented on former FBI attorney Lisa Page's newly-released transcripts that appear to show her confirming DOJ officials investigating Hillary Clinton's emails made clear to the FBI the former secretary of state should not be pursued for 'gross negligence' in the handling of classified information.
TRUMP BLASTS OBAMA DOJ AS 'CORRUPT MACHINE' OVER LISA PAGE TRANSCRIPTS
"I think it's very significant. Look, this never made any sense," Nunes said. "If anyone in the military or anyone in the intelligence community, including people within the FBI, if they were to leak like that they would be fired, they would be in prison, they would be prosecuted."
CLICK HERE TO GET THE FOX NEWS APP
Page was in a romantic relationship with since-fired FBI Special Agent Peter Strzok and exchanged numerous anti-Trump text messages in the lead-up to the 2016 presidential election.
"The bottom line is that [Hillary Clinton] should have been held accountable and she wasn't," Nunes added.
Source: Fox News Politics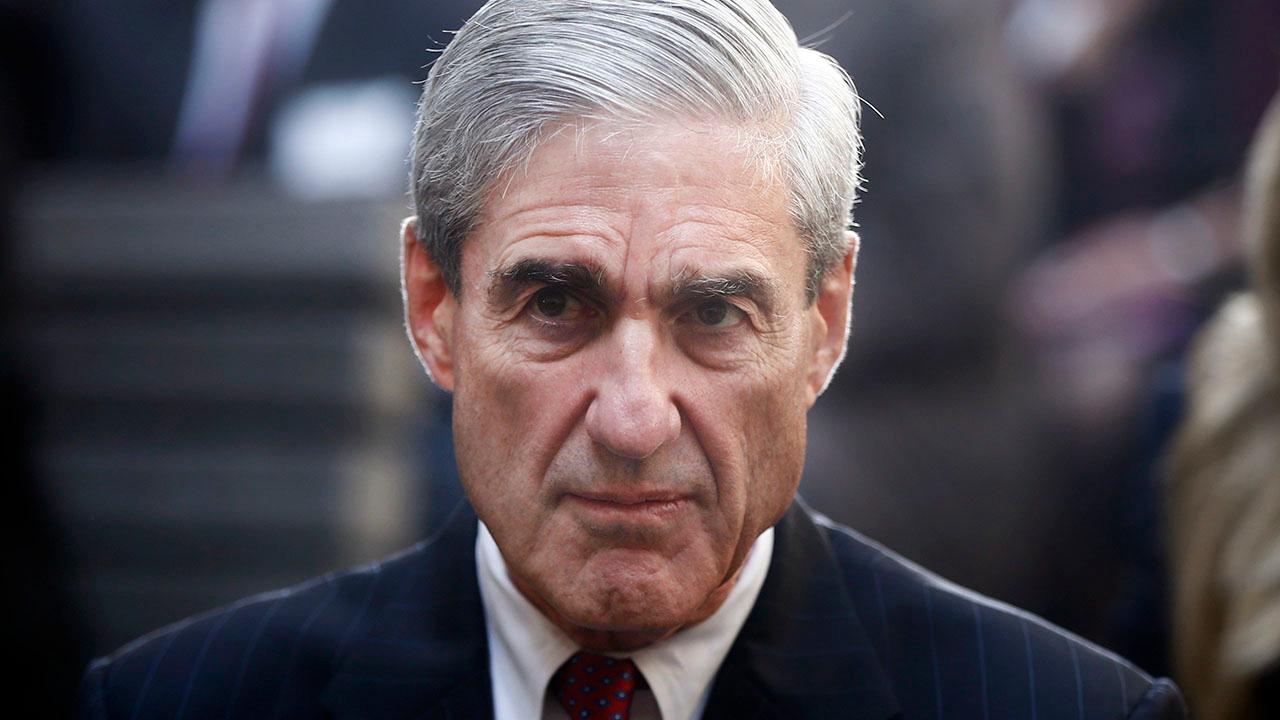 The House of Representatives voted Thursday in favor of a resolution to encourage Attorney General William Barr to release Special Counsel Robert Mueller's full report to both Congress and the country amid Democratic fears information about the investigation would not be made public.
The resolution enjoyed overwhelming bipartisan support and passed in a floor vote 420-0. Four Republican lawmakers voted present.
"Congress will not accept any effort to bury this report," Rep. Adam Schiff, D-Calif., the chairman of House Intelligence Committee, said on the House floor Thursday. "Anything less than full transparency would be unacceptable."
Since the measure is a non-binding resolution, Mueller, Barr and President Trump cannot be forced to release more information to Congress and the public than the Justice Department and federal law require. Republicans were quick to point out that – despite their support for the resolution – because the resolution was non-binding, it had little sway over whether or not the report is released to the public.
ROSENSTEIN, FMR FBI DIRECTOR MCCABE NEED TO TESTIFY ABOUT APPARENT PLOT TO REMOVE TRUMP, GOP SAYS
Barr testified during his confirmation hearings in February that, as he understands the regulations governing the special counsel, the report will be confidential – and any report that goes to Congress or the public will be authored by the attorney general.
Some Democrats sounded the alarm after Barr's testimony, with Connecticut Democratic Sen. Richard Blumenthal charging that Barr indicated he'd exploit legal "loopholes" to hide Mueller's final report from the public and to resist subpoenas against the White House.
"I will commit to providing as much information as I can, consistent with the regulations," Barr had told Blumenthal when asked if he would ensure that Mueller's full report was publicly released.
Mueller's team is still leading several prosecutions, including against longtime Trump adviser Roger Stone on charges of witness tampering and lying to Congress, and against former national security adviser Michael Flynn, who awaits sentencing on charges he lied to FBI agents during the Russia probe. Flynn is cooperating as part of a separate Foreign Agents Registration Act case regarding lobbying work in Turkey as part of his plea deal.
CLICK HERE TO GET THE FOX NEWS APP
Thursday's resolution vote came on the same day it was announced that one of Mueller's top prosecutors in the Russia investigation will soon leave his post – prompting more speculation that the probe is wrapping up.
Andrew Weissmann, who will leave the investigation reportedly to teach at New York University, helped build the case against President Donald Trump's former campaign manager Paul Manafort, who was recently sentenced to more than seven years in prison following two cases related to the Mueller probe.
Weissmann has been a frequent target of conservative legal interest groups and supporters of the president. Author Michael Wolff said former Trump advisor Steve Bannon told him that Weissmann was like "the LeBron James of money laundering investigations."
Fox News' Gregg Re and Luis Casiano contributed to this report.
Source: Fox News Politics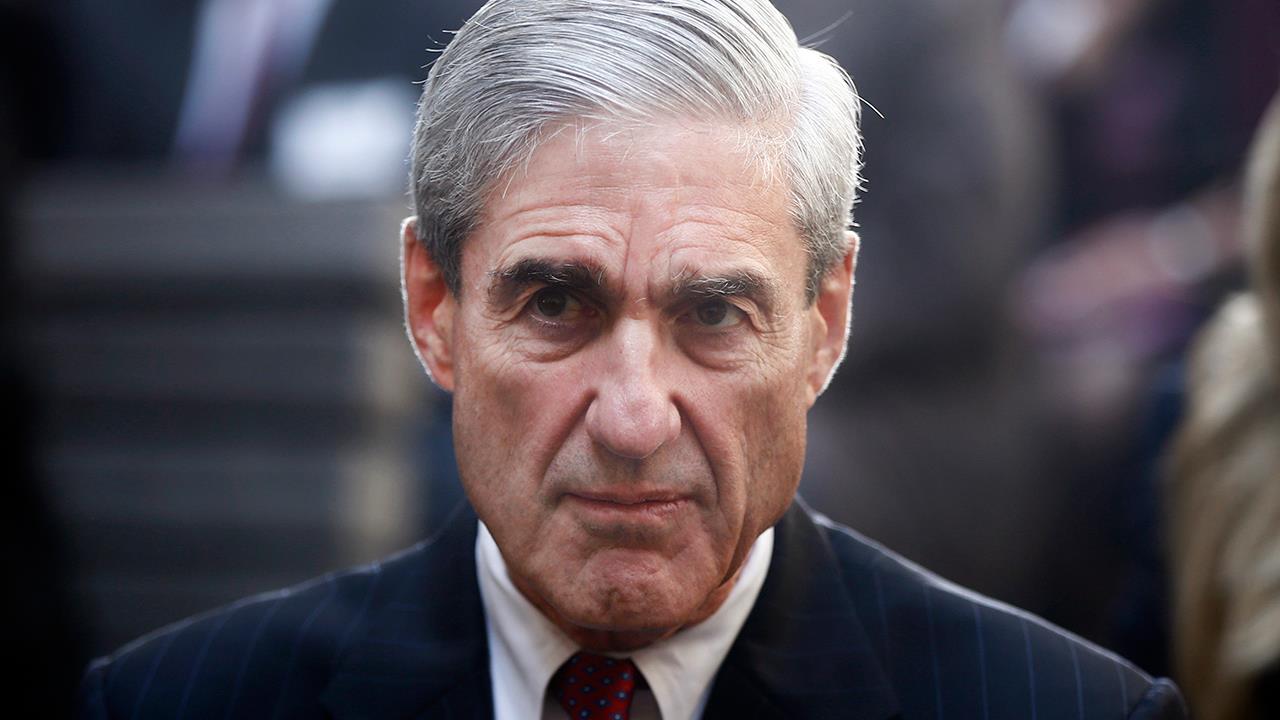 The most frequently used term surrounding the Russia investigation has often left many scratching their heads: collusion.
Merriam-Webster has seen spikes in searches for the definition of the word since Special Counsel Robert Mueller took over the probe to determine whether President Trump's 2016 presidential campaign conspired with Russian officials in May 2017. That same month, the online dictionary said "lookups" for collusion were up more than 1,800 percent.
President Trump also has questioned what the term means.
3 THINGS YOU PROBABLY DON'T KNOW ABOUT ROBERT MUELLER
"Where's the Collusion? They made up a phony crime called Collusion, and when there was no Collusion they say there was Obstruction (of a phony crime that never existed)," Trump tweeted at the time. "If you FIGHT BACK or say anything bad about the Rigged Witch Hunt, they scream Obstruction!"
As Mueller wraps up his years-long investigation, here's a look at what the buzzword means — and how it applies to this specific case.
What is collusion?
Collusion is a non-legal term that refers to secret collaboration or conspiracy. But in U.S. code, it's only used in antitrust laws to address crimes like price fixing.
Other than that, the word isn't necessarily equivalent to criminality, despite its frequent use, according to Politico.
"It's not a technical word. It's actually used, in part, to actually almost confuse people."

— Michael Gerhardt
Michael Gerhardt, a constitutional law professor at the University of North Carolina, acknowledged the term can be confusing, especially when it's linked to such a high-profile case.
"It's not a technical word. It's actually used, in part, to actually almost confuse people," Gerhardt previously told ABC News. "It's either used in two different ways: to almost confuse people, because there's no federal statute or code that uses this word, and then I think the other way it's used is maybe as a catch-all, an umbrella-like term that could encompass everything."
Is collusion a crime?
Even though "collusion" may not be a crime in and of itself, conspiracy is.
Conspiracy happens when two or more people agree to commit a crime "against the United States or to defraud the United States" and start to take steps toward it, according to 18 U.S. Code 371. People can still be charged with conspiracy, even if they don't actually commit a crime, as long as there is proof they intended to carry out the illegal activity.
The statute specifically states conspiracy relates to "impairing, obstructing or defeating the lawful function of any department of government."
WHAT IS THE MUELLER REPORT? EVERYTHING YOU NEED TO KNOW ABOUT THE RUSSIA INVESTIGATION
"Because conspiracy charges carry separate penalties, you can be convicted of both conspiracy and a crime that you or your fellow conspirators accomplished during the conspiracy (the 'substantive' count)," the American Bar Association explains in a chapter on Criminal Justice.
"I have been sitting here looking in the federal code trying to find collusion as a crime…Collusion is not a crime," Trump's lawyer, Rudy Giuliani, previously told Fox News.
"I have been sitting here looking in the federal code trying to find collusion as a crime…Collusion is not a crime."

— Rudy Giuliani
Giuliani later clarified his comment that "collusion is no crime," noting that the only actual crime in the Mueller investigation centers around hacking.
"And it's ridiculous to think that the president hacked," he told Fox News. "It has become crystal clear that this investigation … has been continued as an illegitimate investigation."
How does it relate to Mueller's probe?
So far, Mueller has accused three Russian entities and 13 Russian nationals of allegedly hacking Democrats, including the Democratic National Committee (DNC) and Hillary Clinton's campaign during the 2016 election. Several of Trump's former campaign associates have also been charged as a result of the probe, though none of the charges are directly related to any misconduct by the president's campaign.
The term "collusion" may be shorthand, but if the special counsel uncovers any illegal activities between the U.S. and Russia — such as hacking, election fraud, falsifying records or conspiracy — during the 2016 election, then it would be considered a federal crime. Plus, if Trump or his colleagues ever had advanced knowledge about Russia's stolen email trove and did not report it to federal authorities, then they could be accused of covering up the crime or working as foreign agents.
Mueller also is considering whether Trump's attempts to close the investigation when it was first launched would be considered obstruction of justice, according to June 2017 reports. Several intelligence officials have since undergone interviews in front of the special counsel to discuss the matter.
Section 1503 of Chapter 73 of U.S. Code Title 18 states: "A person who 'corruptly or by threats of force, or by threatening letter or communication, influences, obstructs, or impedes, or endeavors to influence, obstruct, or impede, the due administration of justice' is guilty of the crime of obstruction of justice."
Fox News' Kaitlyn Schallhorn and The Associated Press contributed to this report.
Source: Fox News Politics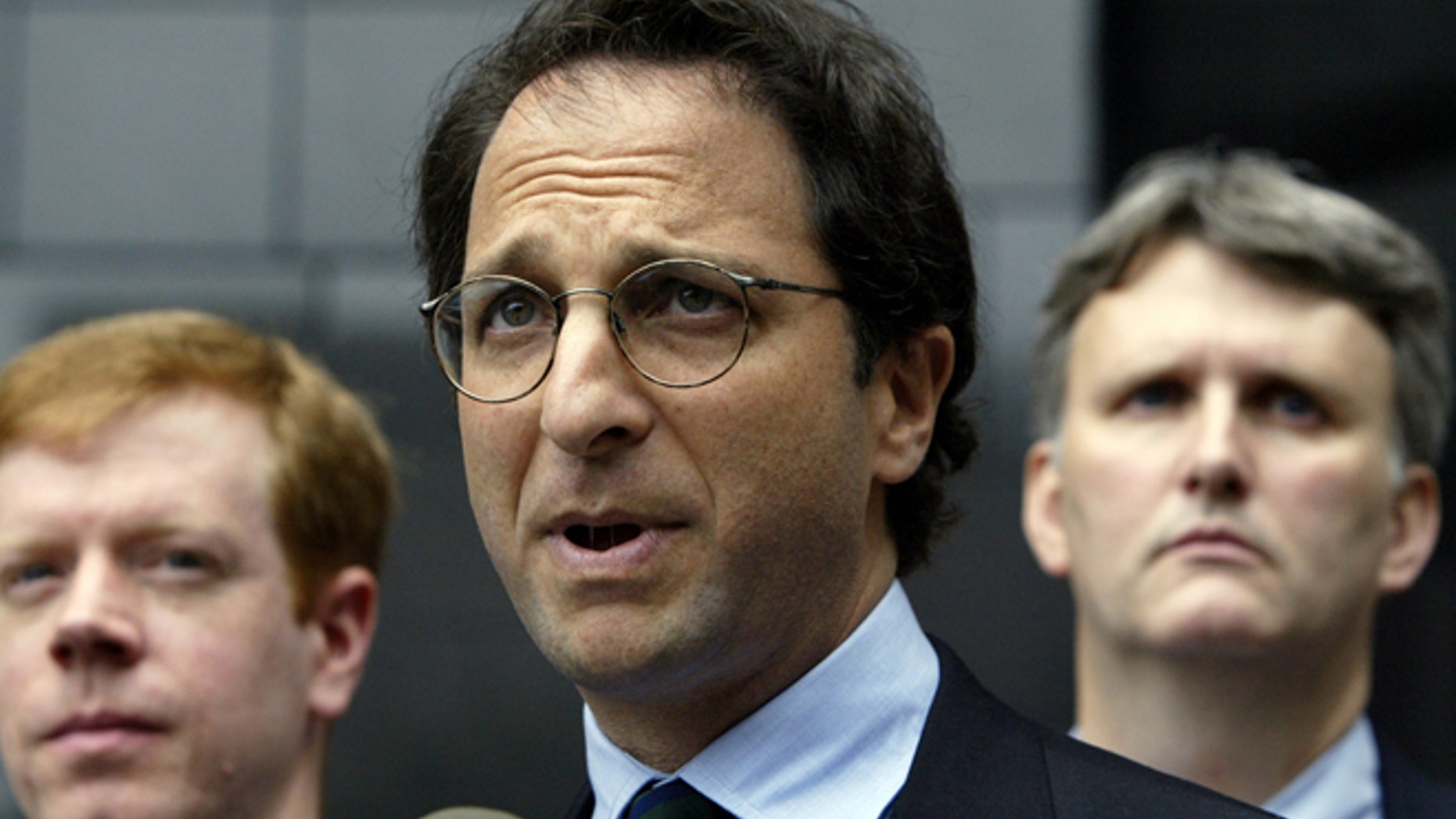 One of Special Counsel Robert Mueller's top prosecutors conducting the Russia investigation is leaving the Justice Department, prompting new speculation that the probe is coming to an end, a report said.
Andrew Weissmann will leave to teach at New York University while working on various public service projects and preventing wrongful convictions, NPR reported.  Weissmann helped build the case against President Donald Trump's former campaign manager Paul Manafort, who was recently sentenced to more than seven years in prison following two cases related to the Mueller probe. Neither case alleged Russian collusion.
His departure signals the special counsel investigation is coming to a conclusion, one source told NPR. Weissmann has been a frequent target of conservative legal interest groups and supporters of the president. Author Michael Wolff said former Trump advisor Steve Bannon told him that Weissmann was like "the LeBron James of money laundering investigations."
"Andrew is attacked because he is feared; those under investigation know just how effective he is," former Enron prosecutor Kathryn Ruemmler said. "He has not only peerless technical skills, but the fearlessness necessary for pursuing high profile, complex cases and a passionate commitment to seeing justice is done."
CLICK HERE TO GET THE FOX NEWS APP
Throughout his career, Weissmann has taken on organized crime figures, corporate fraud and other complex cases.
"He took on New York's most feared organized crime families, unraveled the incredibly ornate frauds at Enron, and has tracked international criminals, exposing their carefully concealed financial dealings in many dark corners of the world," said Leslie Caldwell, who worked alongside Weissmann at the Justice Department and as a Brooklyn prosecutor.
Source: Fox News Politics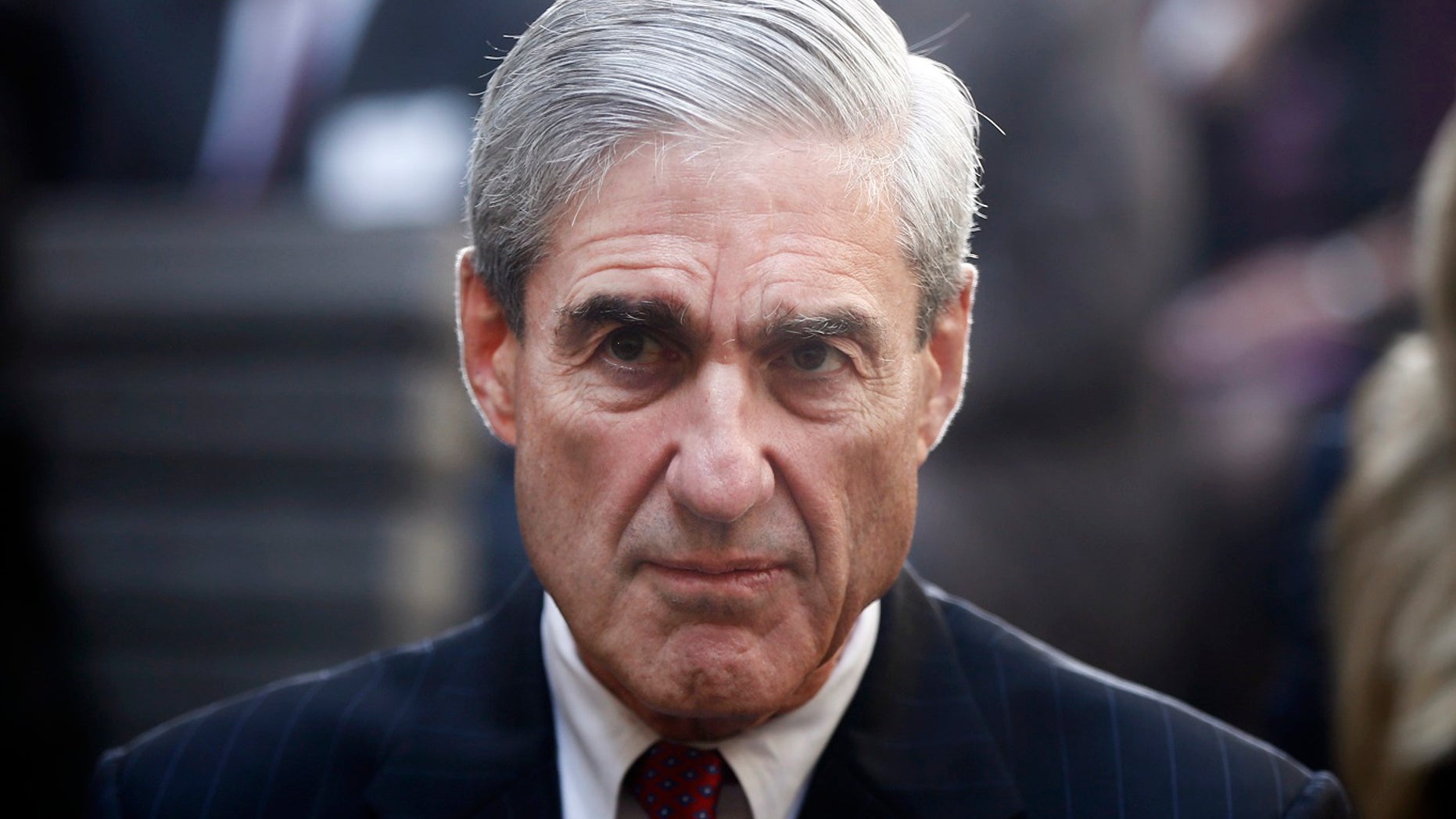 Special Counsel Robert Mueller is widely recognized for his leadership over the federal government's investigation into the alleged collusion between President Trump's presidential campaign and Russian officials during the 2016 election. But there's more to the 74-year-old than just his involvement in the high-profile probe.
Mueller, who took over the probe in May 2017, has a storied career that ranges from his time as a Vietnam Marine to later serving as an FBI director.
MUELLER'S RUSSIA INVESTIGATION: WHAT TO KNOW
As the country anxiously awaits Mueller's report regarding the alleged Russian meddling, here are three things to know about him that may surprise you.
Mueller played hockey alongside John Kerry
Mueller, while a student at St. Paul's school in New Hampshire, was involved in various sports and served as captain of the school's soccer, lacrosse and hockey teams, according to Biography. But perhaps most notably during his time on the hockey team, Mueller's fellow teammate was none other than John Kerry, who would later serve as the U.S. Secretary of State from 2013 to 2017.
Mueller led the NFL's Ray Rice probe
Speaking of sports, Mueller was tapped by the NFL to lead an independent investigation into its handling of the Ray Rice domestic violence case.
Rice was once a running back for the Baltimore Ravens. He was suspended for two games by NFL commissioner Roger Goodell in 2014 after a video surfaced that purportedly showed him dragging his then-fiancée Janay Palmer from an elevator at an Atlantic City casino.
Later, however, TMZ released a video that showed a fuller story of the incident. In the video, the football star is seen hitting Palmer, who is now Rice's wife, in the face, causing her to hit a handrail in the elevator. She was rendered unconscious as a result. His suspension was made indefinite after footage of the entire incident was made public.
In a 2018 interview with "CBS This Morning" alongside Rice, Janay said she doesn't have any intention of ever watching the tape.
HOW PAUL MANAFORT IS CONNECTED TO THE TRUMP, RUSSIA INVESTIGATION
"I was there. I lived it. I don't really need to relive it over and over again just to appease the world," she said.
"And I'm not here to force people to understand. It was never a thought whether I was going leave or not, because I knew that that wasn't him in that moment. This is somebody I've known since I was 15 years old. I knew that we had work to do, and I was willing to move forward and put in the work," Janay added.
Mueller was eventually hired by the NFL to investigate the case, primarily if the league had seen the full footage before it was made public. He ultimately determined the league had not.
He has a unique nickname at the Justice Department
Mueller — whose full name is Robert Swan Mueller III — reportedly has a unique nickname at the U.S. Justice Department in Washington, D.C., reports the Chicago Tribune: "Bobby Three Sticks."
WHO'S BEEN CHARGED BY MUELLER IN THE RUSSIA PROBE SO FAR?
The nickname, according to the publication, has two meanings: It's apparently a reference to the "III" at the end of his name but is also reportedly inspired by the Boy Scouts' three-fingered salute.
Bonus:
Mueller made the shortlist for TIME magazine's person of the year in 2018.
Source: Fox News Politics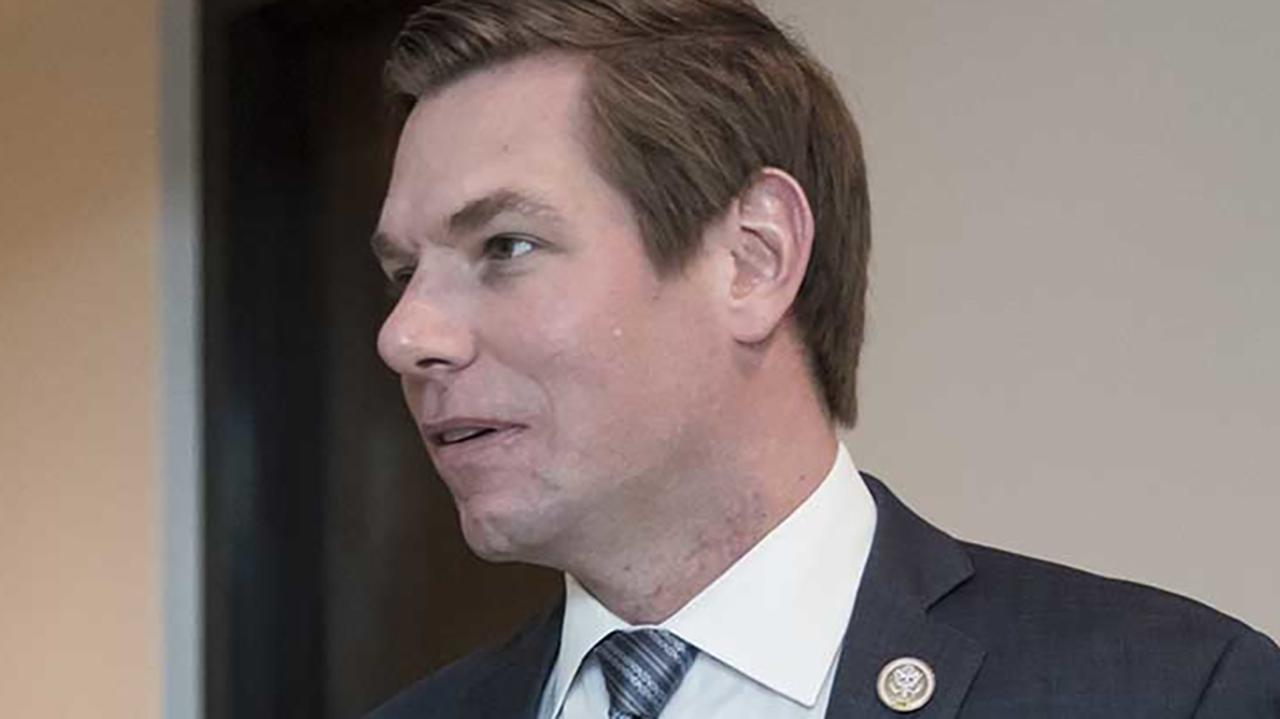 MANCHESTER, N.H. – Democratic Rep. Eric Swalwell acknowledges that if "you dish it out" on Twitter, "you better bet able to take it."
Speaking to Fox News during a visit here Monday, the likely Democratic presidential candidate admitted he was "rightfully" schooled on social media last week after complaining about having to go to somewhere other than Trump Tower for coffee. His post quickly garnered an avalanche of reaction, including from Trump supporters who mocked Swalwell and pointed out that there were plenty of alternatives for coffee in midtown Manhattan.
SWALWELL BYPASSES COFFEE INSIDE TRUMP TOWER, TWEETS ABOUT IT
"So I was rightfully skilled about that on Twitter and that's why I love Twitter," said Swalwell, D-Calif. "Sometimes it's just a cathartic place to go, where you can dish it out and you better be able to take it and just move on to the next tweet."
Last Wednesday, as he was making his way through New York City, Swalwell posted a selfie and wrote "it's snowing in #NewYork. I need coffee. The closest cafe is inside Trump Tower. This is me walking to an alternative."
Critics included Fox News host Laura Ingraham, who took to Twitter to mock Swalwell, saying "since you've been operating in "alternative" universe for years, this should be easy for you. (Try the Russian Tea Room—maybe you'll finally find your collusion.)"
Swalwell – a former prosecutor who's a member of the House Intelligence and Judiciary committees – has been a vocal critic of President Trump over the relationship between Trump's 2016 presidential campaign and Russia.
DONALD TRUMP JR. SAYS FAMILY HAS NO FEARS OVER MUELLER REPORT
Asked about the reaction he received over his coffee tweet, an amused Swalwell told Fox News on Monday, "I was in snow storm in Manhattan and was bewildered and the only coffee store around was Trump Tower."
"Wasn't going to go there. Didn't know Manhattan very well," he added. "Apparently there's like 100 other coffee shops within reach."
Swalwell's on a two-day campaign style swing through New Hampshire – the state that holds the first primary in the race for the White House. His visit came as speculation over when special counsel Robert Mueller's report on his investigation into Russian tampering with the 2016 election will be delivered to the attorney general was reaching fever pitch, with some reports that the findings come be handed over as early as this week.
Swalwell on Monday predicted a bombshell in the report.
"I expect you're going to see that there has been criminal conduct by the administration to obstruct and keep the investigators from finding out what happened," the told reporters.
"When it comes to collusion, I don't know."
Swalwell said once Mueller's investigation is over, the House Intelligence Committee will "go back to work to fill in the gaps where they may exist because again, the Mueller team can only tell us what they can prove beyond a reasonable doubt. If there's information that we need to secure for future elections or to make sure the rule of law is standing when it comes to abuses of power or obstruction of justice, we'll work on that."
"We're also not sure if financial compromise is something the Mueller team is looking at. So we'll be looking at if there was financial compromise over decades from the Trump investments in Russia or the Russian investments in Trump," Swalwell added.
Donald Trump Jr. dismissed any notion that he, the President or his family have any fears relating to the Mueller investigation or a probe by the Southern District of New York.
"'This is going to be it, we finally got him.' I've been hearing this for two years,'" Trump Jr. told "Fox & Friends" on Monday morning.
COHEN TO TESTIFY IN FRONT OF CONGRESS
The president's former longtime attorney and fixer Michael Cohen testifies publicly on Wednesday before the House Oversight Committee. Later in the week Cohen – who pleaded guilty to lying to Congress last year about Trump's knowledge of a proposed Trump Tower project in Moscow during the campaign – testifies behind closed doors in front of the House and Senate Intelligence Committees.
"I look forward to seeing Michael Cohen. He lied to us last time he came in and plead guilty to that so I'm excited to hear that he wasn't to come clean but there's going to be tough questions about what he saw, what he did, and what his boss as businessman, as a candidate, and as a president, did," Swalwell said.
SWALWELL SAYS RICH 'GETTING OFF THE HOOK'
Swalwell took questions from reporters after headlining "Politics and Eggs," a must stop for White House hopefuls.
The 38-year old four-term congressman – who was making his fourth trip to New Hampshire since early November – told Fox News he'll make his decision on a presidential bid soon.
The Republican National Committee took aim at Swalwell's ambitions Wednesday.
"In between his busy schedule of cable TV interviews, Eric Swalwell is back in New Hampshire as he mulls his all-but-certain Presidential bid. But instead of offering up policies that would benefit Granite Staters, Swalwell is focused solely on obstructing President Trump's pursuit of progress.  Resistance is not a winning platform in New Hampshire or for 2020." RNC spokeswoman Mandi Merritt said.
Meanwhile, Swalwell's already ramping up, hiring staff in the key early voting states.
And he's sounding more and more like a candidate, saying, "I feel very connected every day Americans, being someone who was the first in my family to go to college, having student loan debt myself, and having two kids under two and seeing what that means for just working hard and wanting it to mean something. I think that's a candidacy that's unique and I'm close to making a decision."
But Swalwell –who would be a very long shot to win the Democratic nomination – pushed back against suggestions he would use a 2020 campaign to try and line up a spot as running mate.
"I'm doing this because I think I can win. Not to sell a book, not for any other job," he answered.
Source: Fox News Politics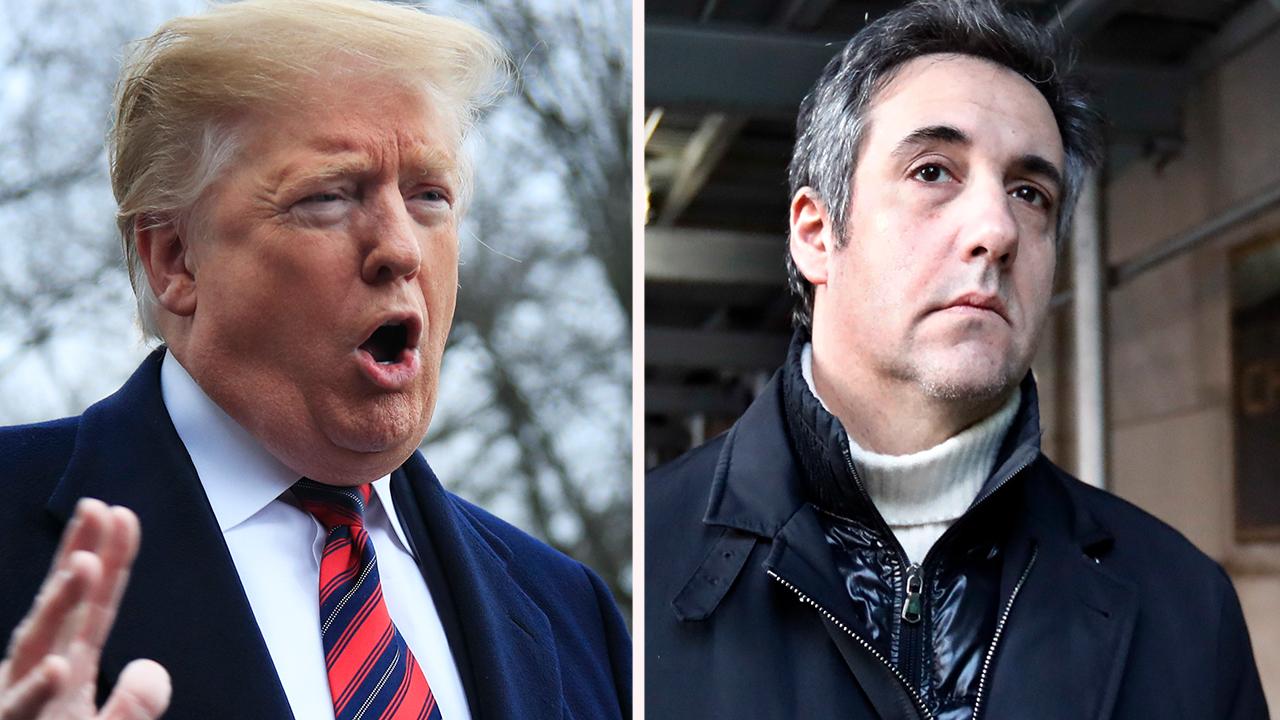 A judge in New York on Wednesday agreed to postpone by two months the date that President Trump's former personal attorney Michael Cohen has to surrender to authorities to serve his prison sentence.
New York Judge William Pauley approved the delay Wednesday after Cohen's lawyers said he needed more time to recover from shoulder surgery and prepare for congressional testimony. They noted prosecutors did not object.
TRUMP, GIULIANI DENY PRESIDENT TRIED OBSTRUCTING MICHAEL COHEN INVESTIGATION
"We thank the court for granting the postponement of Mr. Cohen's surrender date to May 6," Cohen's lawyers said in a statement provided to Fox News.  "As we have previously stated, Mr. Cohen underwent serious shoulder surgery and this extra time allows Mr. Cohen to continue his physical therapy.  In addition, he will be able to prepare for the expected testimony next week before Congressional Committees, which he welcomes."
Cohen pleaded guilty in November to campaign finance violations, tax evasion and lying to Congress about Trump's past business dealings in Russia. He was sentenced to three years behind bars and ordered to pay $1.4 million in restitution and a $50,000 fine, and forfeit $500,000.
Trump's former lawyer was originally scheduled to report to prison on March 6.
CLICK HERE TO GET THE FOX NEWS APP
Cohen is scheduled to testify before three congressional committees this month, after numerous delays from his lawyers citing Cohen's ongoing cooperation in Special Counsel Robert Mueller's Russia investigation and threats allegedly brought against his family.
Earlier this week, the New York Times reported that Trump asked then-Acting Attorney General Matt Whitaker whether U.S. Attorney Geoffrey Berman, a presidential ally, could be put in charge of the investigation into alleged wrongdoing by Cohen. Trump's current personal attorney, Rudy Giuliani, denied the report.
Fox News' Tamara Gitt and The Associated Press contributed to this report.
Source: Fox News Politics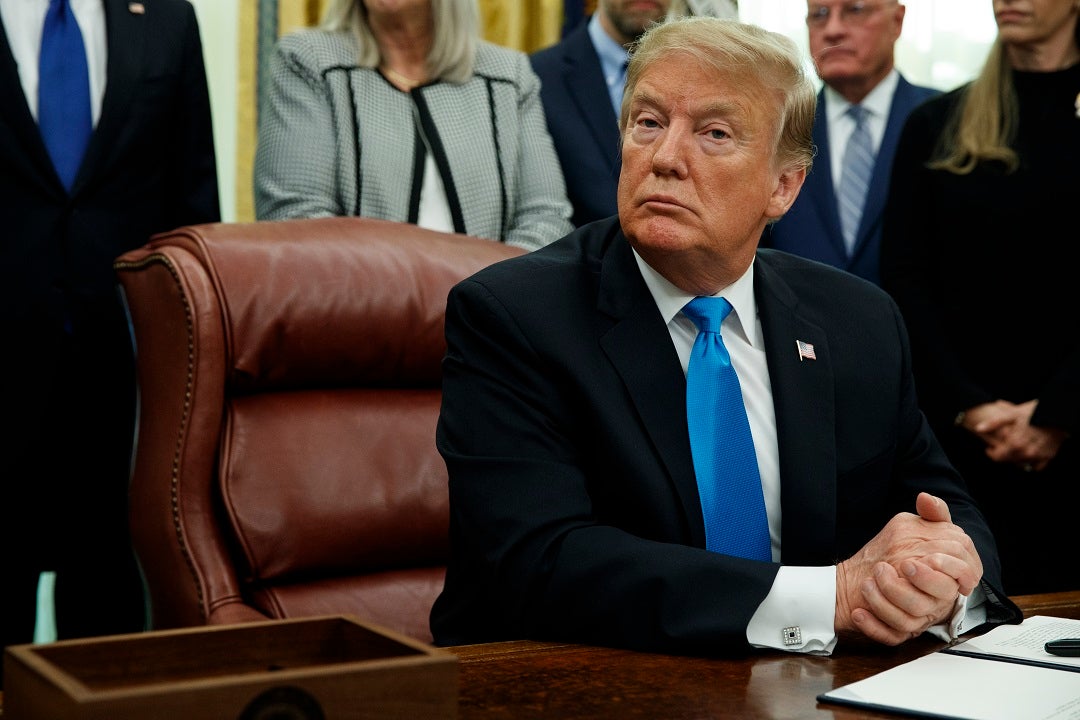 Fox News judicial analyst Judge Andrew Napolitano on Tuesday considered a New York Times report that claimed President Trump tried to interfere in an investigation into his former personal attorney Michael Cohen, and the analyst said if the report is accurate Trump could be implicated in attempted obstruction.
The New York Times report claims that Trump called Acting Attorney General Matthew Whitaker last year to ask if Geoffrey S. Berman, the United States attorney for the Southern District of New York and a Trump ally, could be put in charge of the investigation into Cohen.
Berman, who was appointed by Trump, has recused himself from the Cohen investigation. In December, Cohen was sentenced to three years in prison after pleading guilty to numerous crimes while cooperating with federal prosecutors.
"If the Times reporting is accurate, the phone call would be evidence of what?" Fox News anchor Shepard Smith asked.
"Corrupt intent," Napolitano replied. "That is an effort to use the levers of power of the government for a corrupt purpose: to deflect an investigation into himself or his allies."
Rudy Giuliani, Trump's lawyer, told Fox News in a statement, "The President said today he had no such conversation with the Acting AG and I believe Mr. Whitaker issued a statement to the same effect. The rest of the piece is just a regurgitation of previously refuted obstruction theories. They all fail as obstruction because as Professor Dershowitz's recent book and many other authorities make clear all of the alleged actions were within the President's sole discretion under Article II of the US Constitution."
Napolitano called the report "dynamite, lengthy and well-documented."
CLICK HERE TO GET THE FOX NEWS APP
"If you try to interfere with a criminal prosecution that may knock at your own door by putting your ally in there, that is clearly an attempt to obstruct justice," Napolitano said. "Where it goes from here, I don't know. But I tell you who is reading it as we speak: Bob Mueller and team."
Source: Fox News Politics
---