For weeks, rumors have been swirling that Special Counsel Robert Mueller is nearing the end of his years-long Russia investigation — and lawmakers on Capitol Hill are eager to make his final report public.
The House of Representatives unanimously voted (420-0) Thursday in favor of a resolution to urge Attorney General William Barr to release Mueller's full report to Congress and the country for the sake of "transparency." The probe was intended to examine Russian election interference and whether President Trump's campaign colluded with Russian officials during the 2016 election — and has since resulted in charges for several former Trump campaign associates, though none have directly related to collusion.
Trump called the investigation "illegal" and "conflicted" this week, arguing Mueller should have never been appointed in the first place.
WHAT IS 'COLLUSION,' AND IS IT A CRIME? RUSSIA INVESTIGATION'S BUZZWORD EXPLAINED
"THIS SHOULD NEVER HAPPEN TO A PRESIDENT AGAIN!" Trump exclaimed in a tweet after claiming "collusion" was an excuse invented by Democrats after Hillary Clinton lost the election.
Here's a look at what happens when Mueller finally drops the long-awaited files that spell out his findings.
Mueller submits his report to Barr
When the investigation — which began in May 2017 — concludes, Mueller will release his final report to Barr, who has been overseeing the special counsel since he took office in February.
"At the conclusion of the Special Counsel's work, he or she shall provide the Attorney General with a confidential report explaining the prosecution or declination decisions reached by the Special Counsel," Cornell Law School explains in a blog post detailing the federal regulations.
ANDREW WEISSMANN, A TOP PROSECUTOR ON MUELLER TEAM, TO LEAVE SPECIAL COUNSEL'S OFFICE 'IN NEAR FUTURE'
Throughout the two-year probe, Mueller has also been required to flag any documents that detail any impending prosecutions or witness interviews, among other actions.
Barr reviews the documents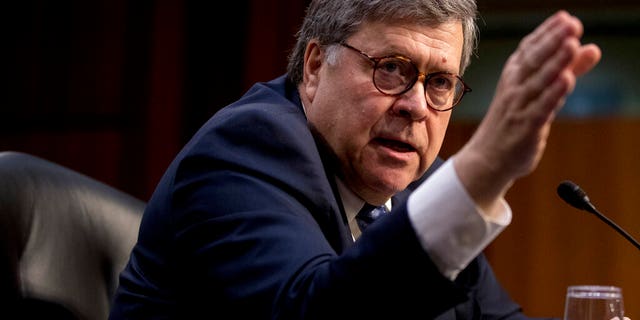 It's currently unclear what documentation will be produced at the end of the probe, but it's up to Barr to determine how much information Congress will see.
"He could write a two-sentence explanation — or he could write something very detailed," Andrew Kent, a professor at Fordham University School of Law, previously told The Washington Post. "There appears to be a great deal of discretion vested by the regulations to determine how detailed a report to write. The regulations don't limit that."
He is obligated to tell members of Congress why Mueller decided to end the investigation but he's not legally required to provide any supporting paperwork, according to The New York Times.
It's likely Barr will redact any information he deems inappropriate or harmful to a person's character if he or she has not been charged with a crime. Classified information, grand jury items and closed-door testimony will also be protected.
In a February letter to Barr, Democratic leaders argued that Trump, given his status, should not fall under those categories of protection.
"I also believe it is very important that the public and Congress be informed of the results of the special counsel's work."

— William Barr
"Although we recognize the policy of the Department to remains sensitive to the privacy and reputation interests of individuals who will not face criminal charges, we feel that it is necessary to address the particular danger of withholding evidence of misconduct by President Trump from the relevant committees," the lawmakers wrote.
During his confirmation hearing, Barr stressed that he would be as transparent as possible while following federal laws.
"I also believe it is very important that the public and Congress be informed of the results of the special counsel's work," he told the Senate Judiciary Committee in January, adding that he doesn't believe Mueller would be involved in a "witch hunt."
Congress receives Barr's summary of the report
Once Barr sifts through what's anticipated to be a lengthy report — which could take days or even weeks to fully read — then he will give lawmakers a summary.
If lawmakers are dissatisfied with the documents Barr has provided, they could call for hearings or private depositions seeking more information.
WHO IS WILLIAM BARR? 5 THINGS TO KNOW ABOUT THE ATTORNEY GENERAL
"This is going to be a legal battle," Rep. Doug Collins, R-Ga., commented on the likelihood of lawmakers attempting to seek confidential information from the report, according to USA Today.
Patrick Cotter, a former federal prosecutor who is in private practice in Chicago, expressed doubt that lawmakers would subpoena the report or call on Mueller to discuss the high-profile case publicly.
"This notion that Congress is going to throw a subpoena on Bob Mueller and say, 'Box up all the grand jury stuff, and give it to me': I think that's a fantasy," Cotter told USA Today.
Fox News' Brooke Singman and The Associated Press contributed to this report.
Source: Fox News Politics
New Zealand rugby icon Sonny Bill Williams' eyes welled with tears as he paid tribute to the dozens of worshipers gunned down while attending Friday prayer at two mosques in New Zealand's Christchurch.
The 33-year-old footballer, who became the first Muslim man to represent New Zealand's national rugby union team the All Blacks, took to social media to share his grief over the senseless violence on Friday. He wrote on Twitter that his "heart is hurting" and he was sending "love and prayers" to all of the families affected.
"Just heard the news and I couldn't put it into words how I'm feeling right now," a teary-eyed Williams said, sniffling, in a minute-long clip. "Just sending my duas [prayers] to the families. Just sending my duas to your loved ones. Inshallah [God willing] you guys are all in paradise."
NEW ZEALAND SHOOTING VICTIM'S 'COURAGEOUS' LAST WORDS TO GUNMAN GO VIRAL
"I'm just deeply, deeply saddened that this would happen in New Zealand," he continued in the video, which has since been viewed more than 1.2 million times and garnered more than 35,000 retweets.
Thousands of fans replied to Williams' emotional clip to share messages of unity and condolences for the victims and their families.
"Love you my bro. Together we stand as one," one Twitter user replied.
49 KILLED AND MORE THAN 20 SERIOUSLY INJURED IN NEW ZEALAND MASS SHOOTING TARGETING MOSQUES
"A very sad day! The #ChristChurchMosqueAttack has shocked us all. Such barbaric acts of terror are strongly condemned no matter who the victims or perpetrators are. We ALL need love, kindness & respect. Let's pray for the victims, their loved ones, the nation & humanity at large," another agreed.
"When one of our brothers are hurt we ALL HURT," a user added.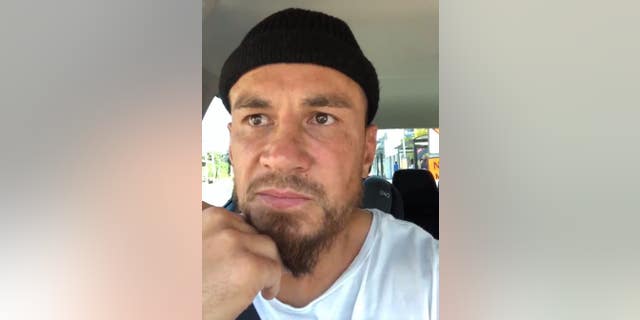 The Auckland-born man, who currently plays for the Auckland Blues and touts two Rugby World Cup medals, converted to Islam in 2009. He's since credited his faith with giving his life fulfillment.
"It's giving me happiness. It's made me become content as a man, and helped me to grow. I've just got faith in it and it has definitely helped me become the man I am today," he told CNN of the religion in 2013.
At least 49 people were killed and 48 were injured in mass shootings at the two New Zealand mosques on Friday. One man was arrested and charged with murder in what appeared to be a carefully planned racist attack. Two other armed suspects were being held in custody as authorities determine how they might be involved.
The Associated Press contributed to this report.
Source: Fox News World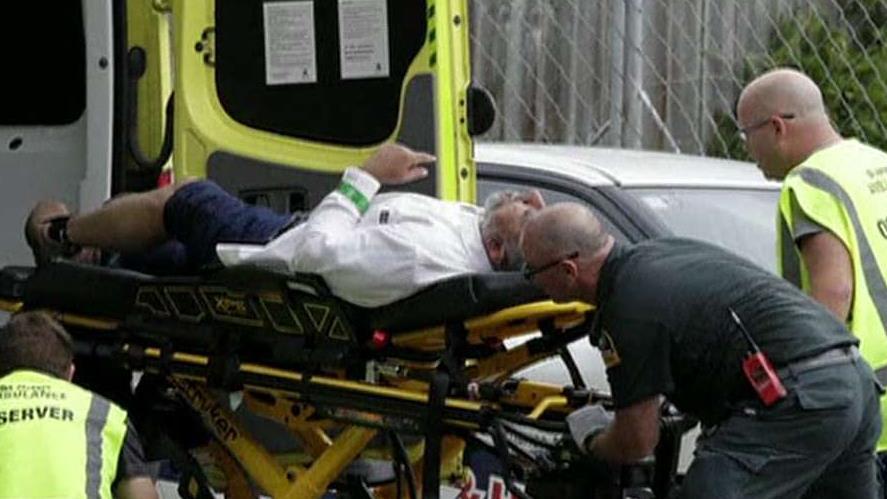 A Christchurch worshipper, who was among the first to be targeted by a gunman Friday, is being hailed as a hero online for sharing "peaceful" and "courageous" words — likely his last — while confronting his attackers.
The man was overheard on a live stream video of the mass shooting saying, "Hello brother," as the gunman approached the entrance of the New Zealand mosque.
Mourners took to social media after the horrific massacre, which left at least 49 people dead, to honor the man.
49 KILLED AND MORE THAN 20 SERIOUSLY INJURED IN NEW ZEALAND MASS SHOOTING TARGETING MOSQUES
"'Hello brother' a word came out of a pure soul filled with a peaceful faith. 'Hello brother' was said to a killer with a rifle pointed to this greeting. 'Hello brother' he said thinking that he is talking to a human with soul and feelings. 'Hello brother' was shot dead," one Twitter user commented early Friday.
"'Hello, Brother' were the last words of the first #NewZealand victim. As he faced a rifle, his last words were peaceful words of unconditional love. DO NOT tell me that nonviolence is weak or pacifism is cowardice. I have seen the face of God," another echoed.
"Even at gunpoint, he showed us to be peaceful, gentle and kind. Let's stop the violence instead of fueling it."
CHRISTCHURCH RESIDENT RECALLS AIDING GUNSHOT VICTIM WHO FLED FROM MASS SHOOTING
Police took three men and a woman into custody after the shootings, though officials later clarified that at least one of the arrests wasn't connected to the attacks. One of the suspects, identified as a 28-year-old Australian-born citizen, reportedly published a 74-page manifesto prior to the terror attack, admitting that he traveled to the country solely to train and commit the attack.
A Melbourne, Australia, resident was one of the first people to point out the "crucial detail" about the worshipper's final act on Facebook, encouraging those to focus on the victims and heroes — like the unidentified man in the video — rather than the attackers.
"Perhaps this hero was trying to diffuse the situation? [Allah] used this man to show the world the kindness that is Islam. I don't know but what I want, is to make certain, that is that this detail isn't lost amongst you," the Facebook user wrote, in part. "That this mans final act was an Islamic one, a sincere courageous and warm way to stop violence instead of fuelling it. May [Allah] grant this hero and the rest of the victims the highest level of paradise. Ameen."
Nearly 240 people have since shared the message or posted screenshots of it on Twitter. The majority who replied to the post responded with "Ameen."
"Today is chaos. But one incident stood out. Final words of the first Muslim man to die were 'hello brother.' Even at gunpoint, he showed us to be peaceful, gentle and kind. Let's stop the violence instead of fueling it," one person shared the post in a tweet, which has since gone viral with nearly 10,000 retweets.
Prime Minister Jacinda Ardern alluded at a news conference to anti-immigrant sentiment as the possible motive for "one of New Zealand's darkest days," saying that while many people affected by the shootings may be migrants or refugees, "they have chosen to make New Zealand their home, and it is their home. They are us."
As for the suspects, Ardern said, "these are people who I would describe as having extremist views that have absolutely no place in New Zealand."
Fox News' Greg Norman and The Associated Press contributed to this report.
Source: Fox News World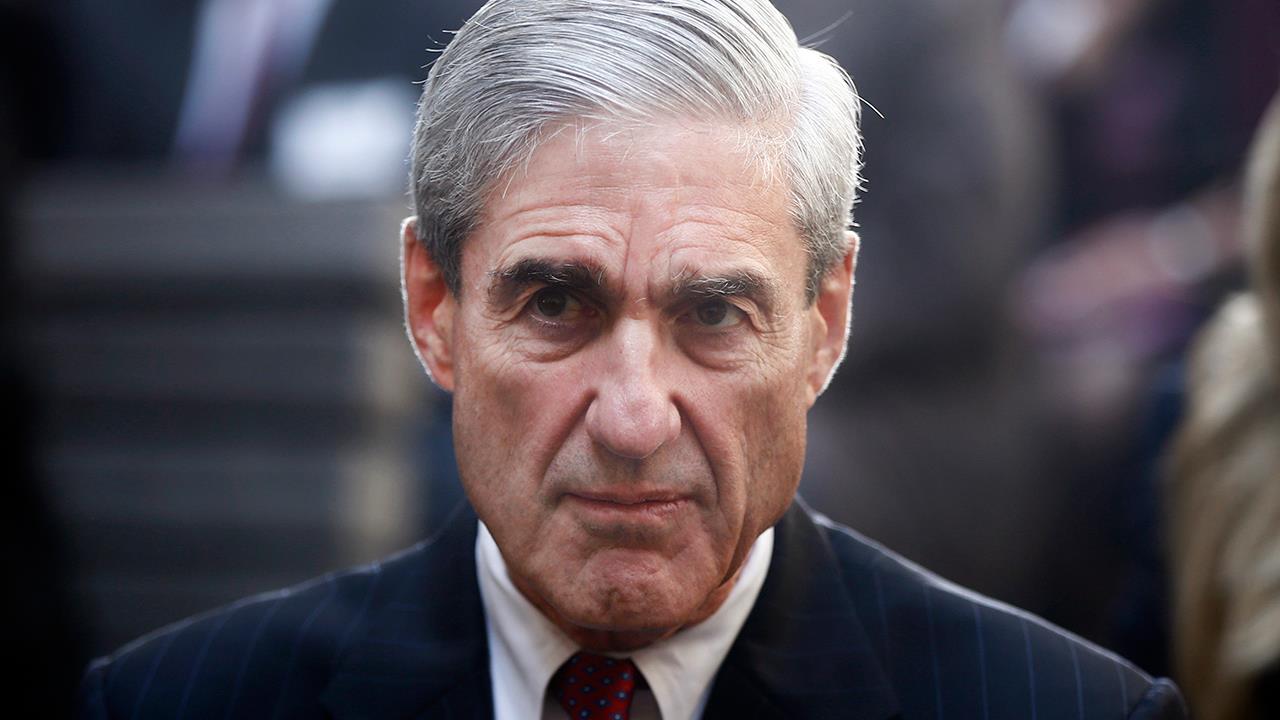 The most frequently used term surrounding the Russia investigation has often left many scratching their heads: collusion.
Merriam-Webster has seen spikes in searches for the definition of the word since Special Counsel Robert Mueller took over the probe to determine whether President Trump's 2016 presidential campaign conspired with Russian officials in May 2017. That same month, the online dictionary said "lookups" for collusion were up more than 1,800 percent.
President Trump also has questioned what the term means.
3 THINGS YOU PROBABLY DON'T KNOW ABOUT ROBERT MUELLER
"Where's the Collusion? They made up a phony crime called Collusion, and when there was no Collusion they say there was Obstruction (of a phony crime that never existed)," Trump tweeted at the time. "If you FIGHT BACK or say anything bad about the Rigged Witch Hunt, they scream Obstruction!"
As Mueller wraps up his years-long investigation, here's a look at what the buzzword means — and how it applies to this specific case.
What is collusion?
Collusion is a non-legal term that refers to secret collaboration or conspiracy. But in U.S. code, it's only used in antitrust laws to address crimes like price fixing.
Other than that, the word isn't necessarily equivalent to criminality, despite its frequent use, according to Politico.
"It's not a technical word. It's actually used, in part, to actually almost confuse people."

— Michael Gerhardt
Michael Gerhardt, a constitutional law professor at the University of North Carolina, acknowledged the term can be confusing, especially when it's linked to such a high-profile case.
"It's not a technical word. It's actually used, in part, to actually almost confuse people," Gerhardt previously told ABC News. "It's either used in two different ways: to almost confuse people, because there's no federal statute or code that uses this word, and then I think the other way it's used is maybe as a catch-all, an umbrella-like term that could encompass everything."
Is collusion a crime?
Even though "collusion" may not be a crime in and of itself, conspiracy is.
Conspiracy happens when two or more people agree to commit a crime "against the United States or to defraud the United States" and start to take steps toward it, according to 18 U.S. Code 371. People can still be charged with conspiracy, even if they don't actually commit a crime, as long as there is proof they intended to carry out the illegal activity.
The statute specifically states conspiracy relates to "impairing, obstructing or defeating the lawful function of any department of government."
WHAT IS THE MUELLER REPORT? EVERYTHING YOU NEED TO KNOW ABOUT THE RUSSIA INVESTIGATION
"Because conspiracy charges carry separate penalties, you can be convicted of both conspiracy and a crime that you or your fellow conspirators accomplished during the conspiracy (the 'substantive' count)," the American Bar Association explains in a chapter on Criminal Justice.
"I have been sitting here looking in the federal code trying to find collusion as a crime…Collusion is not a crime," Trump's lawyer, Rudy Giuliani, previously told Fox News.
"I have been sitting here looking in the federal code trying to find collusion as a crime…Collusion is not a crime."

— Rudy Giuliani
Giuliani later clarified his comment that "collusion is no crime," noting that the only actual crime in the Mueller investigation centers around hacking.
"And it's ridiculous to think that the president hacked," he told Fox News. "It has become crystal clear that this investigation … has been continued as an illegitimate investigation."
How does it relate to Mueller's probe?
So far, Mueller has accused three Russian entities and 13 Russian nationals of allegedly hacking Democrats, including the Democratic National Committee (DNC) and Hillary Clinton's campaign during the 2016 election. Several of Trump's former campaign associates have also been charged as a result of the probe, though none of the charges are directly related to any misconduct by the president's campaign.
The term "collusion" may be shorthand, but if the special counsel uncovers any illegal activities between the U.S. and Russia — such as hacking, election fraud, falsifying records or conspiracy — during the 2016 election, then it would be considered a federal crime. Plus, if Trump or his colleagues ever had advanced knowledge about Russia's stolen email trove and did not report it to federal authorities, then they could be accused of covering up the crime or working as foreign agents.
Mueller also is considering whether Trump's attempts to close the investigation when it was first launched would be considered obstruction of justice, according to June 2017 reports. Several intelligence officials have since undergone interviews in front of the special counsel to discuss the matter.
Section 1503 of Chapter 73 of U.S. Code Title 18 states: "A person who 'corruptly or by threats of force, or by threatening letter or communication, influences, obstructs, or impedes, or endeavors to influence, obstruct, or impede, the due administration of justice' is guilty of the crime of obstruction of justice."
Fox News' Kaitlyn Schallhorn and The Associated Press contributed to this report.
Source: Fox News Politics
A powerful storm system expected to turn into a "bomb cyclone" is forecast to slam the central U.S. Wednesday with hurricane-force winds and heavy precipitation. But don't let the intense name cause you to panic — while powerful, "bomb cyclones" aren't as terrifying of a weather phenomenon as its name would suggest.
If a winter storm is dubbed a bomb cyclone or "bombogenesis" by meteorologists, it means it is expected to rapidly intensify, dropping 24 millibars (or atmospheric pressure) over a 24-hour span, according to the National Oceanic and Atmospheric Administration (NOAA). A typical range in millibars is around 10 to 15.
Read on for a look at these storms, and how often they can occur.
What is a bombogenesis?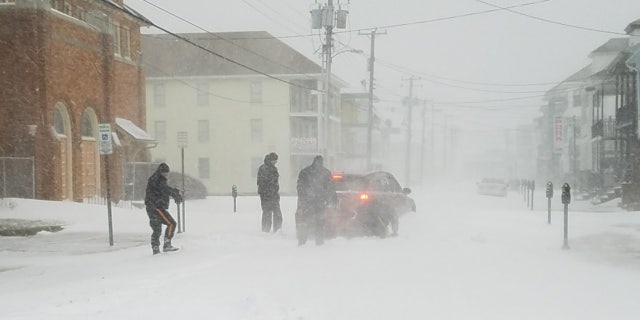 The term bombogenesis is a popular term used by meteorologists to refer to a rapidly intensifying area of low pressure, Fox News' Senior Meteorologist Janice Dean reports.
"The central pressure of an area of low pressure [winter storm] must drop at least 24 millibars in 24 hours to qualify," Dean explained. "Several major impacts will include strong winds, beach erosion and coastal flooding especially with high tide."
A decrease in pressure intensifies the power of the storm, Chris Bianchi is a meteorologist for WeatherNation TV, explained to the Denver Post.
A bombogenesis storm can be tropical or non-tropical, AccuWeather senior meteorologist Alex Sosnowski said in a blog post.
"In this case, bomb refers to explosive development. Altogether the term means explosive storm strengthening."

— Alex Sosnowski
"The term bombogenesis comes from the merging of two words: bomb and cyclogenesis. All storms are cyclones, and genesis means the creation or beginning," Sosnowski said. "In this case, bomb refers to explosive development. Altogether the term means explosive storm strengthening."
Bianchi said proximity to a large body of water, particularly an ocean, during cold months contributes to the creation of a bomb cyclone.
"The difference in temperature between the normally warmer ocean (particularly in the Atlantic, with the Gulf Stream pumping up warmer water from the south) and the cold landmass often creates the fuel source for powerful East Coast lows," he stated in a blog post.
What happens during one of these storms?
If you're caught in the path of a bomb cyclone, you could expect to see intense wind gusts or large amounts of snow.
The intensity of a bomb cyclone oftentimes peaks once the storm reaches New England, according to Wired.
Are they unusual?
It's not unusual to get at least one storm that is classified as a bomb cyclone a year, Bryan Jackson, a meteorologist with NOAA's Weather Prediction Center, previously told Fox News.
Bombogenesis Nor'easters actually occur most winters, WNYW-TV reported.
Source: Fox News National
Paul Manafort's prison stay was extended Wednesday — nearly a week after he was sentenced to 47 months on bank and tax fraud charges in a separate case. The former Trump campaign chairman is now slated to spend a total of 81 months in prison.
He was given extra prison time at his second sentencing in connection with his guilty plea related to foreign lobbying and witness tampering.
In August, Manafort became the first Trump campaign associate to be found guilty by a jury as part of Special Counsel Robert Mueller's long-running probe. He was convicted of eight bank and tax fraud charges at that time.
PAUL MANAFORT SENTENCED ON FOREIGN LOBBYING AND WITNESS TAMPERING CHARGES
Manafort has been the subject of an investigation over his dealings in Ukraine several years ago — he didn't file as a foreign agent until June 2017. But Mueller has incorporated that investigation into his probe of Russian meddling in the 2016 presidential election and possible collusion with Trump associates.
Manafort was convicted on multiple counts of financial fraud last year in connection with his Ukranian work, and is in prison. In November, Mueller accused Manafort of lying "on a variety of subject matters" since his plea deal, thus violating that agreement.
Read on for a look at Manafort's work with the Trump campaign and how he is connected to the Russia investigation.
What kind of foreign work did Manafort do?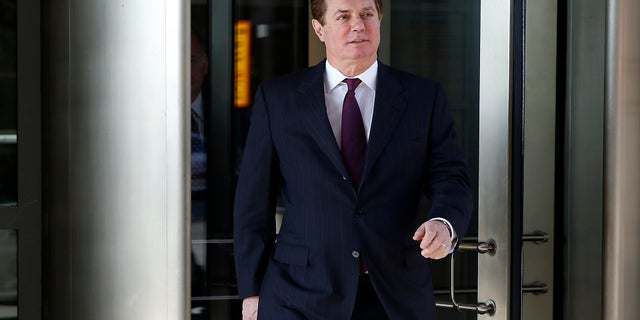 A GOP operative who worked for former Presidents Ronald Reagan and George H.W. Bush, Manafort reportedly began his work in Republican politics in the 1970s.
Eventually, Manafort was hired by former Ukrainian President Viktor Yanukovych, a controversial pro-Russia politician who was ousted from power twice. After Yanukovych was elected president in 2010, Manafort reportedly stayed on as an adviser and worked on other projects in Eastern Europe, including the Party of Regions political party.
Manafort also worked for Russian billionaire Oleg Deripaska. In 2005, Manafort allegedly came up with a plan to influence U.S. politics, business dealings and the media in order to "greatly benefit the Putin government," according to The Associated Press.
Deripaska is a close ally of Russian President Vladimir Putin, and signed a $10 million annual contract with Manafort in 2006; they maintained a business relationship until at least 2009.
Financial records obtained by The New York Times indicated that Manafort was in debt to pro-Russian interests by up to $17 million prior to joining Donald Trump's presidential campaign.
He also took more than a dozen trips to Moscow and frequently talked to Putin allies over a period of about 10 years, McClatchy reported. He traveled to Kiev at least 19 times in 20 months after the February 2014 removal of Ukraine's pro-Russia leader.
How was Manafort involved with Trump's campaign?
Manafort joined Trump's presidential campaign in March 2016 to help wrangle delegates ahead of the Republican National Convention in Ohio, something he'd done for former President Gerald Ford.
Just two months later, Manafort became Trump's campaign chairman.
Manafort's resignation from the campaign was announced on August 19, 2016, after The Times reported that he'd received $12.7 million in undisclosed cash payments from Yanukovych's pro-Russian party between 2007 and 2012.
Manafort and Donald Trump Jr., the president's eldest son, met with Russian lawyer Natalia Veselnitskaya in June 2016. She reportedly was said to have damaging information on Trump's campaign rival, Hillary Clinton, which was "part of Russia and its government's support for Mr. Trump."
What was Manafort charged with?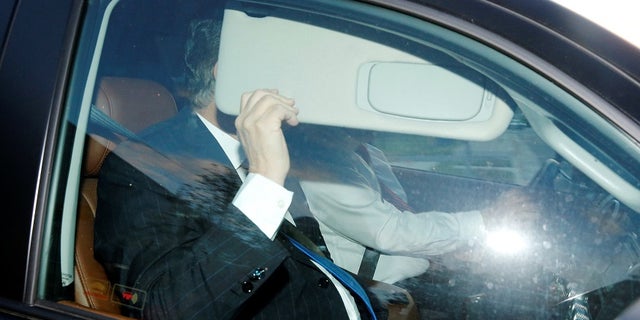 Along with his former business associate Rick Gates, Manafort was initially indicted in October 2017 on multiple counts that included: conspiracy against the U.S., conspiracy to launder money, false statements and failure to file reports of foreign bank and financial accounts.
Nearly four months later, in February 2018, the pair were hit with additional tax evasion and bank fraud charges. These charges involved much of the same conduct Manafort and Gates were initially accused of, but the amount of money Manafort said to have laundered through offshore accounts increased to $30 million.
In June 2018, Mueller's team brought additional charges of obstruction of justice against Manafort and Konstantin Kilimnik, an associate. The charges against Manafort and Gates don't relate to allegations of misconduct during Trump's campaign.
Mueller also accused Manafort of secretly paying former European politicians to lobby on behalf of Ukraine.
Manafort was found guilty of eight counts in August in the first trial victory for Mueller's team. The judge declared a mistrial on 10 other counts after jurors failed to reach a unanimous verdict.
In September, Manafort pleaded guilty as part of an agreement with Mueller's team ahead of his second trial. According to Politico, the plea deal includes a 10-year cap for how long Manafort will be in prison. It also includes allowing Manafort to serve his time for both trials concurrently.
He received a nearly 4-year prison sentence on March 7 after a federal jury in Virginia convicted him on eight counts of bank and tax fraud last year. A week later, on March 13, he received an additional three and a half years on foreign lobbying and witness tampering charges.
Manafort previously maintained his innocence despite all of the charges brought before him — but he has since expressed remorse for his actions.
"I am sorry for what I have done and all the activities that have gotten us here today," Manafort said in a written statement in March, begging a judge for mercy.
Fox News' Ann Schmidt, Jake Gibson, Alex Pappas, Matt Richardson and The Associated Press contributed to this report.
Source: Fox News Politics
William "Rick" Singer, founder of for-profit college prep business Edge College & Career Network also known as "The Key," is allegedly the mastermind behind one of the largest college admissions scams to ever hit the U.S. and went to great lengths — which included pricey fees — to ensure his clients' demands were met.
Singer, 58, has been called the "ringleader" behind the scheme, purportedly collecting roughly $25 million from dozens of individuals including actresses Felicity Huffman and Lori Loughlin over the course of nearly a decade to bribe school coaches and administrators into pretending their children were athletic recruits to ensure their admission into top tier colleges, prosecutors say.
The Newport Beach, Calif., businessman agreed to plead guilty in Boston federal court Tuesday to charges including racketeering conspiracy and obstruction of justice. As a part of his guilty plea, Singer said he would pay at least $3.4 million to the feds, The Boston Globe reports.
3 OF THE MOST BIZARRE DETAILS OF THE COLLEGE ADMISSIONS CHEATING SCANDAL
On his website for The Key, Singer describes himself as a dedicated father and coach who understands the pressure put on families surrounding college acceptances. The Key calls itself "the nation's largest private life coaching and college counseling company."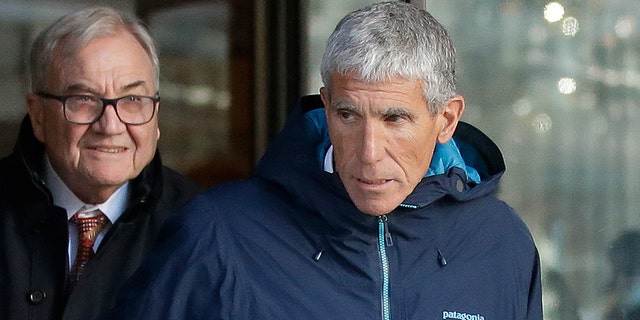 "As founder of The Key, I have spent the past 25 years helping students discover their life passion, and guiding them along with their families through the complex college admissions maze. Using The Key method, our coaches help unlock the full potential of your son or daughter, and set them on a course to excel in life," Singer stated online, providing biographies for seven other "coaches."
Andrew Lelling, U.S. attorney for the District of Massachusetts, reportedly claimed Singer's clients paid him "anywhere between $200,000 and $6.5 million" for his unique services.
FELICITY HUFFMAN, LORI LOUGHLIN AMONG 50 SNARED IN ELITE COLLEGE CHEATING SCAM, AUTHORITIES SAY
Parents of prospective students conspired with a college entrance consultant to beat the system and ensure their students were admitted or had a better chance to be admitted to certain colleges or universities, including Yale, Stanford, Texas, UCLA, USC, Wake Forest and others.
"According to the charging documents, Singer facilitated cheating on the SAT and ACT exams for his clients by instructing them to seek extended time for their children on college entrance exams, which included having the children purport to have learning disabilities in order to obtain the required medical documentation," the U.S. Justice Department explained, in part, in an online statement.
"Singer would accommodate what parents wanted to do."

— Andrew Lelling
However, that was just one of many ways Singer ensured the students got accepted to elite schools such as Yale, Stanford, Texas, UCLA, USC, Wake Forest and others.
"Singer would accommodate what parents wanted to do," Lelling said, adding that it "appears that the schools are not involved."
Prosecutors say the consultant represented to parents that the scheme had worked successfully more than 800 times.
Singer also served as CEO of the Key Worldwide Foundation (KWF), a non-profit he claimed was a charity. Bribery payments were disguised as donations to KWF in sums up to $75,000 per SAT or ACT exam, the Justice Department said, noting that many students didn't realize their parents had staged anything.
"This is a case where [the parents] flaunted their wealth, sparing no expense to cheat the system so they could set their children up for success with the best money can buy," Joseph Bonavolonta from the FBI Boston Field Office said in a Tuesday news conference.
In total, 50 people — including more than 30 parents and nine coaches — were charged Tuesday in the scheme.
Fox News' Katherine Lam,Travis Fedschun and The Assocaited Press contributed to this report.
Source: Fox News National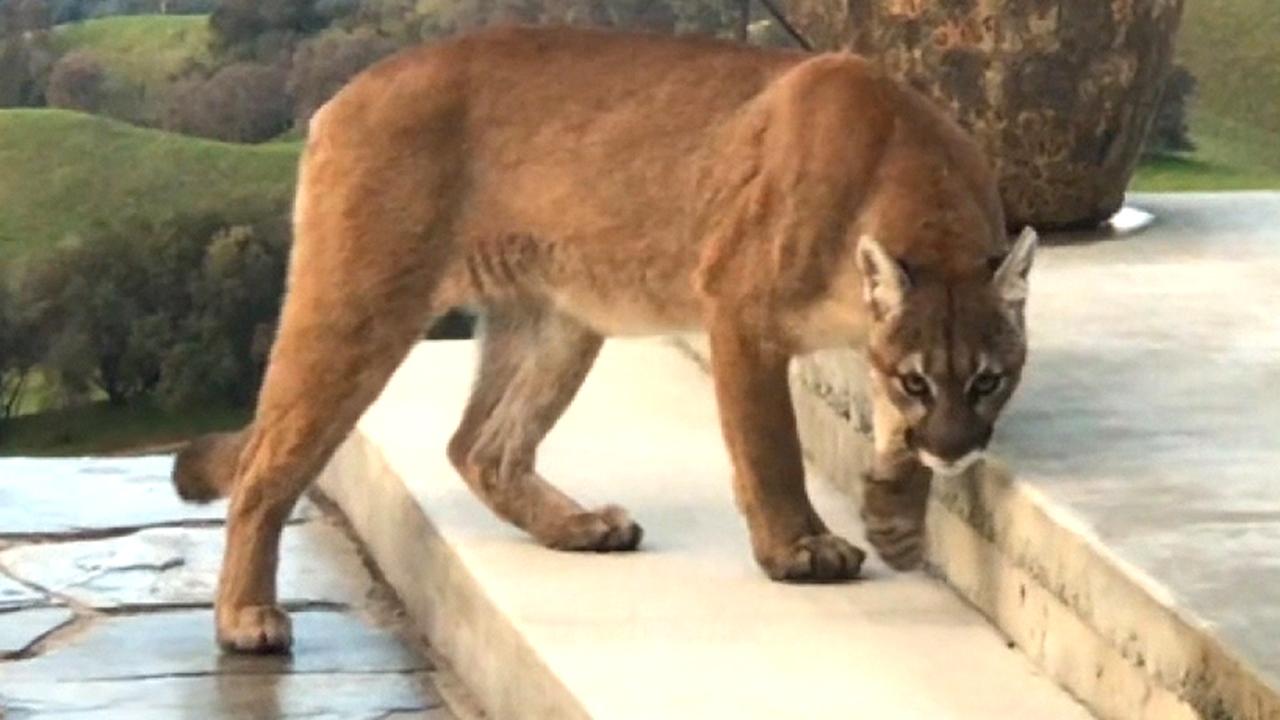 At first glance, Patrick Osgood thought a large dog was loose in his backyard when he saw a furry creature strolling across the grass.
But upon further inspection, the California resident quickly realized it wasn't a canine at all — it was a big cat, a mountain lion to be exact.
"It poked it's head up. I said, 'My God, that's not a dog. That's a mountain lion,'" Osgood recalled to FOX40. "And it was in no rush whatsoever … just sauntering along."
IDAHO WOMAN ACCIDENTALLY GRABS MOUNTAIN LION DURING ATTEMPT TO BREAK UP 'DOG FIGHT'
Osgood immediately grabbed his phone and started capturing photos and video of the large mountain lion from inside his home. The Jackson resident said a lot of wild animals pass by his house, but none of those wildlife encounters compared to this.
"Yeah, it was just amazing to me that he was right there where we hang out on a daily basis," he told the news station.
"Yeah, it was just amazing to me that he was right there where we hang out on a daily basis."

— Patrick Osgood
Unfortunately, Osgood said it appears the hungry mountain lion attacked his neighbors' outdoor cat while they were on vacation.
MOUNTAIN LION, DEER PLUNGE INTO CALIFORNIA FAMILY'S BACKYARD POOL DURING WILD CHASE
"When they got back last night they found a pool of blood and the cat was gone," he said, adding that he's now a "little skittish" given the "close call" with the large creature.
The Amador County Sheriff's Department is aware of the reported big cat sighting and urged locals to keep an eye out.
Mountain lions are classified as a "specially protected species" in California. However, there are strong populations of the big cats in The Golden State, according to the California Department of Fish and Wildlife (DFW). More than half of the state is "mountain lion habitat," the California DFW says.
"Mountain lion studies over the last 30 years have estimated population densities for different habitat types around the state. These density estimates varied from zero to 10 lions per 100 square miles, and were simply expanded to the total amount of each habitat type available," the agency explains on its website.
While Osgood said it was "awesome" to see the wild animal up close, he hopes it doesn't come around a second time.
Source: Fox News National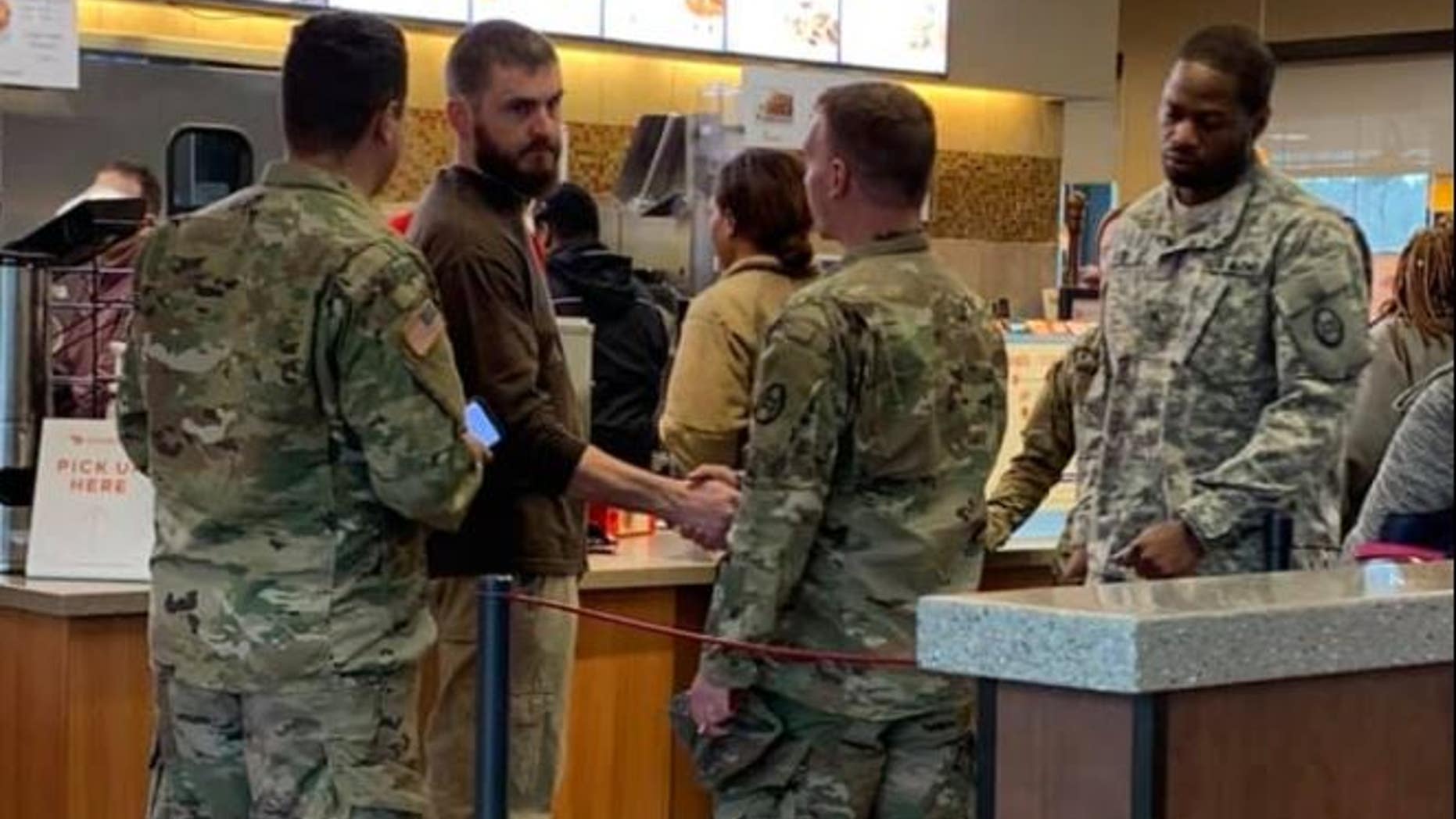 When Jonathan Full saw two men in uniform walk into a Durham, North Carolina Chick-fil-A for lunch on Saturday, he immediately got up from his seat and took out his wallet to pay for their meals.
Minutes later, about nine more military members entered the fast food joint — but that didn't deter Full. He waved them over to take their orders, too.
Full's brother, Stephen, beamed with pride as he watched his sibling chat with the strangers. Their sons were also sitting at their table, witnessing the kind act firsthand.
CHICK-FIL-A REVEALS 4 POTENTIAL MENU ITEMS THAT 'DIDN'T MAKE THE CUT'
"He didn't even bat an eye and asked everyone in line to allow [them] to come to the front of the line," Stephen recalled in a Facebook post, which has been shared 100 times.
Stephen hoped their kids learned a valuable lesson from watching Full's interaction with the service members.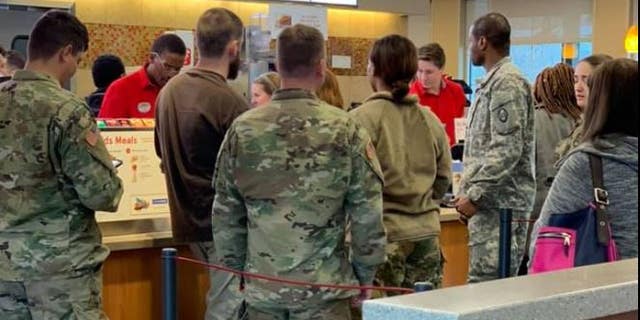 "We wanted to use it as a teaching moment for our boys … to show respect and honor for the men and women that fight for this country every day," Stephen told Fox News. "Take care of the people that take care of us."
Specifically, Stephen said Full wanted to give back to the troops in remembrance of their stepbrother Joshua Zamora who "ended his battle with PTSD" a week prior. Joshua served as a Marine and had recently returned home from a tour in Afghanistan.
"Do you know what a small gesture like paying for their meal and thanking a serviceman or woman does to their head and heart?"

— Stephen Full
Full told the service members to reach out to anyone they knew with PTSD and encourage them to seek the help they need. The group thanked Full and chatted with the brothers for a while at their table.
CHICK-FIL-A HONORS SLAIN VIRGINIA TROOPER, A REGULAR CUSTOMER, FOR 'PAYING THE ULTIMATE PRICE'
"Do you know what a small gesture like paying for their meal and thanking a serviceman or woman does to their head and heart?" Stephen asked. "You never know what is going on inside. PTSD is not always visible."
Anyone who's able to should "absolutely" give back to our troops, Stephen said — even if it is something simple.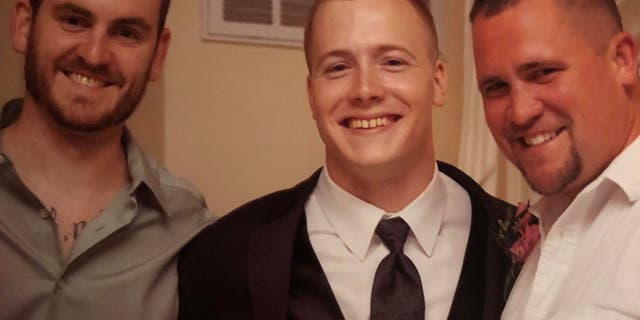 Dozens of people praised the brothers for honoring their late brother.
"A beautiful gesture of kindness and caring; not surprised at all but truly touched. Thank you for treating them and for providing guidance to others to do the same," one Facebook user commented on Stephen's post.
"This right here is amazing! What a beautiful thing to do!" another added.
"We need more stories like this," a third wrote.
Stephen said his family will celebrate Joshua's life at a memorial service Tuesday in Durham.
"It's very sad and we miss him dearly. If what my brother and I can do at a Chic-Fil-A can save at least one life from all the sharing on the Internet, then we have done our job," Stephen said.
Source: Fox News National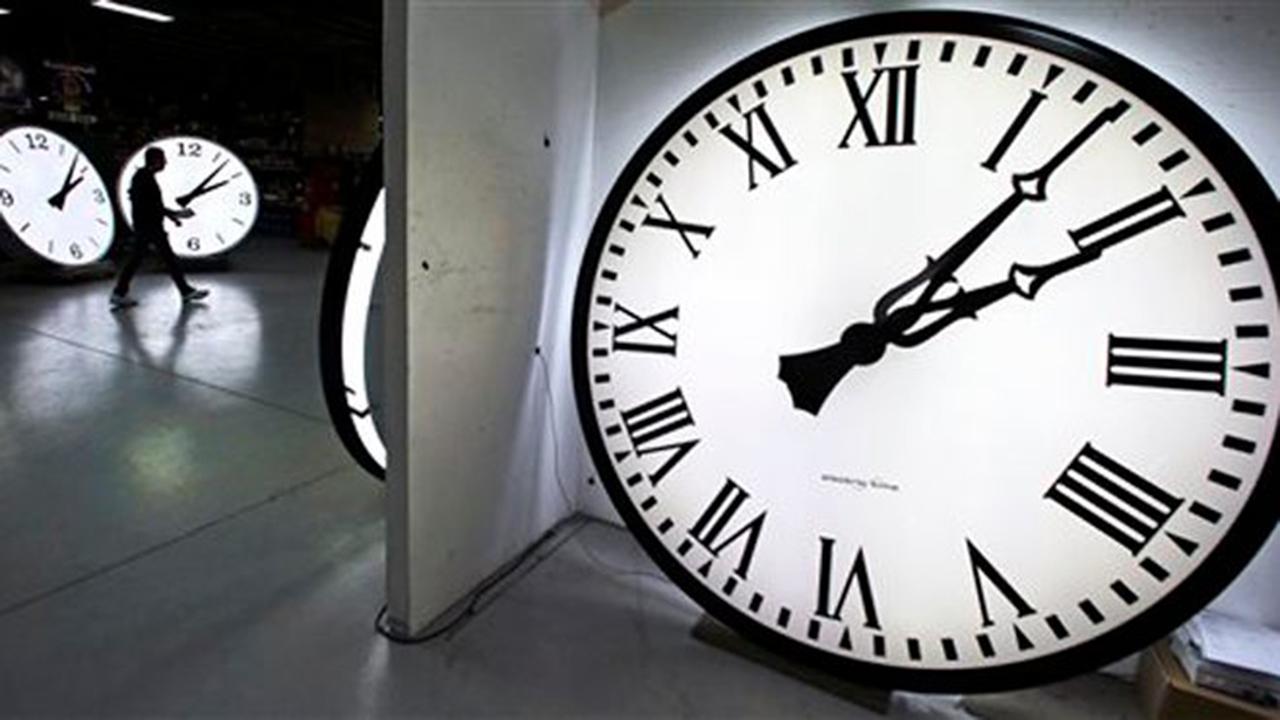 President Trump apparently is tired of switching clocks just like everyone else.
Coming off a universally sleep-deprived weekend during which America set the clocks to spring forward an hour, Trump tweeted that he's "O.K." with making Daylight Saving Time "permanent" — in other words, enough with the clock changing.
"Making Daylight Saving Time permanent is O.K. with me!" Trump tweeted Monday.
The president's tweet came at the start of 2019's Daylight Saving Time, which begins each year on the second Sunday in March, starting at 2 a.m. Changing the clocks forward means everyone loses an hour of sleep but gains an hour of evening daylight through the fall, when the clocks are turned back.
The law was first established during World War I as "a way of conserving fuel needed for war industries and of extending the working day," according to the Library of Congress. But it was only temporary – the law was repealed as soon as the war was over.
DAYLIGHT SAVING TIME: WHEN AND WHY WE 'FALL BACK'
But the issue of daylight saving emerged again during World War II. On Jan. 20, 1942, Congress re-established daylight saving time.
More than 20 years later, in 1966, former President Lyndon B. Johnson signed into law the Uniform Time Act, declaring daylight saving time a policy of the U.S. and establishing uniform start and end times within standard time zones. The policy is regulated by the Department of Transportation.
But not all states participate. Hawaii, most of Arizona and several U.S. territories—including American Samoa, Guam, Puerto Rico and the Virgin Islands—do not observe daylight saving time.
OPINION: DAYLIGHT SAVING TIME IS MAKING US ALL TIME TRAVELERS AGAIN
The president would need to work with Congress in order to repeal the 1966 Johnson-era law. Republican Florida Sens. Marco Rubio and Rick Scott filed a bill last week to extend daylight saving time for the entire year, called the Sunshine Protection Act. The Florida legislature voted last year to adopt the measure, but in order for it to take effect, Congress must change the federal law, and Trump must sign it.
His Monday morning tweet seemed to signal that should such a proposal make it to his desk, he would do so.
The topic has caused a nationwide debate since its inception, with many arguing the policy is unnecessary and disturbs sleep patterns. Supporters say it saves energy because people tend to spend more time outside when it's lighter out. The DOT claims it also "saves lives and prevents traffic injuries," because visibility is better.
The Associated Press contributed to this report. 
Source: Fox News Politics
---