It seems the former Acting CIA Director John McLaughlin is praising the "Deep State" and it's a role in the current mess with have with the impeachment inquiry into President Donald Trump.
McLaughlin was referring to the fact that an intelligence officer filed the whistleblower complaint about President Trump's July call with Ukraine, in which there was a conversation that the Democrats have described as showing Trump inappropriately asked a foreign country to interfere in the 2020 elections by investigating his political rival.
The former intelligence official spoke at an event hosted by George Mason University, joined by former Deputy FBI Director Andrew McCabe and former CIA Director John Brennan. It should be noted that both of whom have been critical of the president.
Also to be pointed out is that this whole impeachment inquiry is just signally more and more every day that the conspiracy theories of a"Deep State" are more likely than ever, confirming Trump's concerns and Tweets.
"There is something unique you have to agree that now that the impeachment inquiry is underway, sparked by a complaint from someone within the intelligence community, it feeds the president's concern, an often-used term about a 'deep state' being there to take him out,"
Stated by CBS reporter Margaret Brennan
"Well, you know, thank God for the 'deep state',"
McLaughlin responded, provoking laughter and applause.
He went on to praise the intelligence community.
"This is the institution within the U.S. government — that with all of its flaws, and it makes mistakes — is institutionally committed to objectivity and telling the truth,"

"It is one of the few institutions in Washington that is not in a chain of command that makes or implements policy. Its whole job is to speak the truth — it's engraved in marble in the lobby."

"With all of the people who knew what was going on here, it took an intelligence officer to step forward and say something about it, which was the trigger that then unleashed everything else,"
These comments came just before the House voted to approve a resolution for ground rules in the Democrats' impeachment inquiry into Trump.
Opinion: Looking into this is that this was all over the fact that Trump just wanted to know why Biden was able to pressure Ukraine into dropping a legal case and inquiry into Biden's son. It's all a bit odd that our President Trump would be getting impeached over the exact thing that Joe Biden actually did when all Trump did was ask questions. More Double Standards of course! What do you think? Share and leave comments
Follow Peter Boykin – https://t.me/PeterBoykin
Related
Array
#WALKAWAY from The Left DON'T #WalkAway From the GOP:
Contentment is the Enemy of The Right
Every day I hear these common things that people say:
No more donkey or elephants… We need a lion
or
The Republican Party is full of people who are ideologically opposed to Trump and what he represents and stands for. I would classify the majority of them as Democrat-lite. I do not identify as Republican, but as Conservative Independent. I just vote Republican because that's where the people run for office that I most agree with. I wish Trump could break away and start a real rightist party. I almost think he has the support to pull it off. Don't know. What I do know is that many of us are fed up with the GOP as it currently exists. Not sure what the alternative is.
BUT THAT IS NOT THE ANSWER
Your REAL response to a GOP/Republican Party that is NOT
working the way you want it to work its to START BEING ACTIVE in the GOP!!!
The GOP is what you make it!
You have the POWER to form and shape the Republican party to the way it needs to be, but going rogue and starting another party is what gets us into this mess in the first place.
Look at the Democrats even though they have transitioned into the socialist-communist shithole of a party they are still the Democrats, why because the individuals that changed that party did not just #WalkAway they changed it into the force of evil DEMONcRATS that they wanted it to be.
They remained strong because they, unlike the Republicans, are not riddled with a half a dozen fractions trying to pull away from the party and weaken it!
Thus the Democrats remain strong they remain in power, and when NOT in Power they push HARD to regain control.
If you feel content, you're satisfied and happy. Often Republicans fall victim with being pleased and satisfied (feeling content) or feeling that those in power are making us feel happy and at peace with things. But the people and forces on the RIGHT need to get off cloud 9 and take a lesson from the Democrats, who NEVER are Content. We have to fight and keep control constantly.
Remember elections come EVERY 2 Years, and the day after election day, even if it is a Victory its ONLY THE BEGINNING of the next battle.
SO to those that want this 3rd party extra Trump party BS the message is clear, you need to buck up and start joining the GOP start with your local areas and start changing it from within.
When the Log Cabin Republicans said they didn't have a voice in the GOP, they knew that INCLUSION and activism from within the party creates Equality.
Inclusion wins when there is Change From Within!
EVERY major party has people who are ideologically opposed to others in power, this will NEVER stop, but we cannot just jump ship every time that major political force is not doing what we think it should.
Its why we have to join in the change of that party, and together we can drown the voices that hurt our Grand Old Party.
I have said it time and time again,
WE make the GOP
These people get it:
https://www.gop.com/we-are-the-gop/
If the Democrat's get back into power, they will not only come after Trump and all the other Republicans…they will come after citizens who disagree with them.

Their ultimate goal is to control every facet of life, and to squash any type of freedom of speech.

A vote for Democrats now days is a vote for tyranny.

Just look at their websites, Facebook pages…they are all pressing for open borders, Ultra Liberal policies, confiscation of all firearms, all to encourage a lawless society so they can set up a Socialist government that does away with the Constitution.

Right now…we are the only ones standing in their way.

We must vote for Republicans…because the Democratic party no longer stands for "We The People" – Mark A. Rodriguez @markarodrig
#WALKAWAY from The Left DON'T #WalkAway From the GOP: Contentment is Our Enemy
Array
Related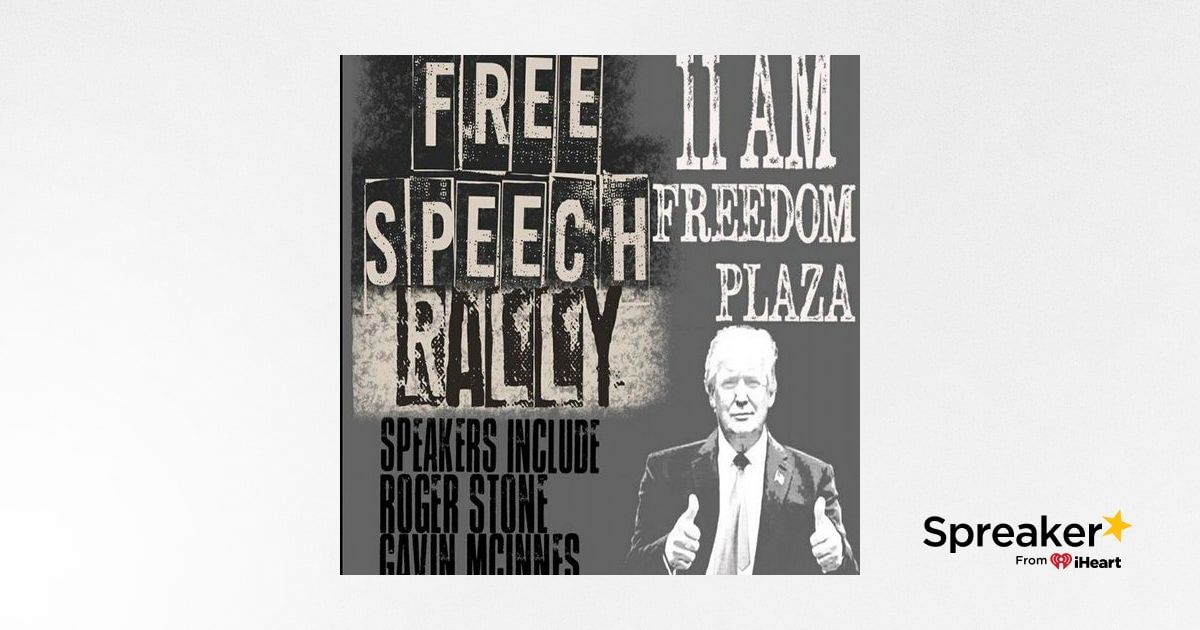 To be honest, many great words have been spoken about our Independence Day. It would be a sin to not reuse such words. Today I will borrow these words of the past by great patriots, including one local man our previous Sherriff BJ Barnes.
Fourth of July speeches, as John Adams predicted in 1776, tent to be "with pomp and parade, with shows, games, sports, guns, bells, bonfires and illuminations from one end of this continent to the other."
On the 4th of July President Donald Trump … See More will deliver such a presidential address during the "Salute to America" celebration at the Lincoln Memorial on the National Mall, I hope the world listens.
Just 2 days later a number of brave men and women will face the hate of domestic terror groups such as Antifa in order to Demand Free Speech, I will be one of those individuals.
We do this because we believe in the Liberty granted to us by brave men who came before us.
Liberty does not consist, my fellow-citizens, in mere general declarations of the rights of man. It consists in the translation of those declarations into definite action.
Have you ever read the Declaration of Independence or attended with close comprehension to the real character of it when you have heard it read?
If you have, you will know that it is not a Fourth of July oration. The Declaration of Independence was a document preliminary to war. Those were grim days, the days of 1776. Those gentlemen did not attach their names to the Declaration of Independence expecting a holiday on the next day, and that 4th of July was not itself a holiday. They attached their signatures to that significant document knowing that if they failed it was certain that every one of them would hang for the failure. They were committing treason against England in the interest of the liberty of 3,000,000 people in America.
All the rest of the world was against them and gave cynical smiles at their audacious undertaking. Do you think that if they could see this great Nation now they would regret anything that they then did to draw the gaze of a hostile world upon them?
The most patriotic man, ladies and gentlemen, is sometimes the man who goes in the direction that he thinks right even when he sees half the world against him. It is the dictate of patriotism to sacrifice yourself if you think that that is the path of honor and of duty.
First President to go into North Korea. Yet some say it means nothing.
First President to bring China back in line by making them pay tariffs and bringing billions back to America, but some say it is not enough, he is putting us in danger.
Having meaningful talks with both our friends and our enemies making it clear he is putting his country before theirs, as it should be.
The best economy in the world, yet some give him no credit.
Best job growth for everyone, black, brown and white, yet some call him a racist.
Some have tried to bring false witness against him and when proven wrong, refuse to believe it.
Every idea must be started by somebody, and it is a lonely thing to start anything. Yet if it is in you, you must start it if you have a man's blood in you and if you love the country that you profess to be working for.
Do not blame others if they do not agree with you. Do not die with bitterness in your heart because you did not convince the rest of the world, but die happy because you believe that you tried to serve your country by not selling your soul.
The task to which we have constantly to readdress ourselves is the task of proving that we are worthy of the men who drew this great declaration and know what they would have done in our circumstances. Patriotism consists in some very practical things—practical in that they belong to the life of every day, that they wear no extraordinary distinction about them, that they are connected with commonplace duty. The way to be patriotic in America is not only to love America but to love the duty that lies nearest to our hand and know that in performing it we are serving our country.
I'm proud to be an American and proud of my flag and my country. Which one are you, some or other. The world is becoming more complicated every day, my fellow-citizens. No man ought to be foolish enough to think that he understands it all. And, therefore, I am glad that there are some simple things in the world.
Before the coming 4th celebration, stage your own revolution.
Call your local board of elections and if you are a Democrat, change to a Republican or independent.
You can still, vote for whoever YOU want and should.
Your change may send the message these Antifa, Domestic Terrorist, Socialist-leaning groups.
Not in my America!
It's simple to do and will be like dumping your own bale of tea into the Boston Harbor.
I leave you with this. God Bless America.
DemandFreeSpeech.org
---