#GoRight Movement
Go RIGHT
Do RIGHT
Be RIGHT
Conservative Action For Non-Partisan
Good Works and Great Causes
The #GORIGHT MOVEMENT requires its members to be activists to bring about changes in our country and Government. American's can no longer sit back and be "Lounge Chair whiners" or "Do nothing cheerleaders" Americans can make "GREAT CHANGES" when we all become "ONE LOUD VOICE" the more we "RECRUIT" into this group, the more powerful we become as a VOICE OF CHANGE!!!
This is NOT a Republican or Democrat Movement, Rather it is a PRO-PATRIOT, FREE PEACEFUL SPEECH, EQUAL RIGHTS, NON-DISCRIMINATING, GOD LOVING, Supporters.
The #GORIGHT Movement is a Conservative Movement that uses Conservative Ideals in order to do Non-Partisan Good Works and Great Causes and Intentions.
Together We Will
Go Right
Do Right
Be Right
WE ARE THE FIRST EVER MOTIVATED, AGGRESSIVE, SPONTANEOUS, GO-GETTING, GO DOING, ACTIVIST/ADVOCATES FOR CHANGE TO MAKE AMERICA THE GREATEST NATION IN THE WORLD!!! WE DO NOT TALK ABOUT IT!!! WE DO SOMETHING ABOUT IT!!!
In answering "YES" to these questions you have told us,
I am sick and tired of Government Representatives who are NOT IN OFFICE for the people, and WE ARE GOING TO CHANGE THAT!
I am sick and tired of seeing our CONSTITUTION SPAT ON AND NOT OBEYED!!!!
I AM SICK AND TIRED OF OUR OFFICIALS WHO ARE BREAKING THE LAW AND NOT PAYING FOR THEIR CRIMES!!!!
I am sick and tired OF FEELING I AM NOT BEING HEARD!!!!!
I am sick of being silenced and held captive by Fascist/Communistic cornered markets like YOUTUBE, TWITTER, FACEBOOK!!!!.
I am sick and tired of my TAX dollars going to anyone else but the Patriotic "AMERICAN CITIZEN" who suffer in OUR NATION!!!
I AM SICK OF GOOGLE AGGRESSIVELY DEFINING HISTORY AND FORCING OUR CHILDREN LEARNING A FAUX REALITY!!!
I am sick of those who are unjust and are not punished for those crimes
I am sick of electives who lie to us and bear no consequences to their lies
I am sick of the BIAS Legal system of our highest forms of law, FBI, DIA, DOJ…
I am sick and tired of those Americans who have COMPLETELY GONE, PSYCHO!!!!
I am sick and TIRED of those who HATE AMERICA yet WON'T LEAVE!!!!
I am sick and tired of those who COMPLAIN ABOUT AMERICA but SIT AND DO NOTHING TO CHANGE IT!!!!
IF answering "YES" to all of these questions and your excited to be part of a group MOTIVATED TO MAKE AMERICA GREAT!!!
WE WELCOME YOU!!!!
We want to make this very clear to ANY AND ALL TROLLS who have nothing else to do but troll Patriotic groups and spread your hate!
We want to make this completely clear! This group is not for those just to CHEER ON THE WORKERS AND DOERS, yet do nothing, or, THE LOUNGE CHAIR WHINERS, Complaining about the Politicians who do nothing or the President they do not like. There are plenty of Pro-President, Pro-Patriot, Pro-Lack of Motivated groups so you can chit chat, whine, and cheer on our President. This group has been formed in one thing in mind!
JOIN OUR FACEBOOK GROUP & PAGE
Facebook Page: https://www.facebook.com/GoRight-348863645795319
Facebook Group: https://www.facebook.com/groups/GoRightMovement/
Question #1
We understand, "The only way to change is if THE CITIZEN demands it!
We understand everyone has a job and are busy in their daily lives, #GORIGHT Administrators are willing to go the distance to make anything we ask you to participate in is relativity simple and not time-consuming, but we require, all those who have answered "YES" in joining this group, to keep their promises!
Question #2
We do not ask members to travel a great distance, if you are not able to participate in an event, due to distance, there are other methods we can use your help by,
* SPREAD THE NEWS!!! It may take some time but if we could get to "100 THOUSAND MEMBERS" of "MOTIVATED PATRIOTIC ACTIVISTS" We could make changes in this country faster than any movement in history!!! If you are tired of feeling overwhelmed by thinking YOUR VOICE is worthless… WE CAN CHANGE THAT NOW!!!
* Members of your friend's list may not be in our group but you can still get the important messages out to your friends!!! Post the important messages to your friend's list!!
* SHARE OUR GROUP TO OTHER GROUPS!!! If you belong to other groups on FB, Twitter, or any other multimedia groups "Tell them about us and let them know we are always looking for new motivated members!!!
* YOUTUBERS: WE WANT YOU!!!! SUPPORT PRO-PATRIOT YOUTUBERS Especially those in our group!!! Members of our Group who are YOUTUBE Hosts, let us know who you are. We ask members to support them by "SUBSCRIBING TO ALL OF THEM" and by LIKING ALL OF THEIR POSTS, Even if you do not have time watching them!!!!
These people spread THE TRUTH to many watchers. We want ALL OF OF THESE YOUTUBERS IN OUR GROUP TO MAKE OUR GROUP EVEN STRONGER!!! It is a WIN-WIN… These Youtubers are MONETIZED having plenty of Members and Likes, and #GORIGHT has a LOUD VOICE TO BE RECKONED WITH!!!!
*PATRIOTIC CANDIDATES: WE WANT YOU!!! For all candidates part of our group, we ask that you contact Group Admin and Mod's so we know who you are. IF your message is one our group can get behind WE WILL SUPPORT YOU!!! The more candidates who become part of this group members can rest assured, WE ARE BEING HEARD!!!
WIN-WIN, We support these new voices in our Government knowing they are going to Washington "WORKING FOR THE PEOPLE AND NOT THE MACHINE!!!" Members of this group will support them by spreading their message, gathering people, in the area, to attend their events and any other methods of help they require.
* WE ASK MEMBERS TO GIVE WHEN THEY CAN!!!! Small Monitor donations supporting Patriotic events or candidates, needed to promote their election or support their events. We would rather members spread the wealth by smaller donations so we help as many causes as we can. When our group hits 100 Thousand members, a $2.00 donation means $200,000 dollars!!!! "A lot of a little GOES A LONG WAY!!!"
* SUPPORT BY PATREON OR PAYPAL: Many of those who have made a life of "MAKING AMERICA GREAT" do this as a full-time job!!! THIS IS THEIR WORK!!! We ask those members, who have the funds to do so, to support those who have given their lives to this cause! If you like their message or support their cause please support them through Patreon. If you are not able to afford a monthly obligation, Please reach out to them and ask them for their "Paypal" account so you can send them, what you can, when you can. It's our way to say THANK YOU FOR YOUR PATRIOTISM!!!!
* SEND IMPORTANT MESSAGES VIRAL!!!!!! If we find a message which needs to go viral, we need our members to SPREAD IT FAR AND WIDE… If each member in this group sent out a message to all of the members in your friend's group, WE COULD EVENTUALLY REACH EVERYONE IN THIS COUNTRY!!! "SPREAD THE WORD!!!"
* Any manor of support to persons or members of this group who have come here seeking help for their campaign! We have, for too long, failed our fellow PATRIOTS who have "STEPPED UP" to do the job NONE OF US HAVE TIME OR WILLING TO!!! We MUST support them in ANY MANNER WE ARE ABLE in order that they succeed!!!
There are many methods members of this group can support "MOTIVATED PRO-PATRIOT ACTIVISTS" Sharing their messages, Joining their groups and spreading their message! Sending small monitory donations, like their posts, connect with them and give suggestions or ask what you can do for them. TAKE THEIR MESSAGE VIRAL!!!!
Question #3
* FOREMOST: Are you willing to check in the group often and either RESPOND TO POSTS or LIKE EACH POST of Members, Admins, Youtube hosts, Electives or Candidates part of this group?
* Are you willing to participate, as needed, in pro-activist callings within the area they reside if called upon.
* Are you willing to post messages we feel needs to go "Viral" to as many people as you can get the message out to?
* Are you willing to Subscribe, Like, and Listen to *YOUTUBE PATRIOTS," who are members in our group understanding "Without" spending a dime, you help these people $$$ by simply subscribing, clicking to watch, and liking all of their videos. It costs you nothing and it supports them to continue what they are doing.. Besides you may learn some very interesting talking points! This in turn, brings "STRONG VOICES" and "TRUE ACTIVISTS" to our group helping us spread the word about the #GORIGHT Movement MAKING THIS GROUP a powerful voice in our Government!!!
* Are you willing to support any and all members running for Government officials who are needing your support either activism, word spreading, or monitory support? Understanding these members can make our voice stronger!
* Are you willing to "Do what you can, in your means" to send small donations to events, and or, Political support any of those people who's message touches you and you feel will make our Nation stronger and More Secure?
* Are you willing to write your Congress and Senators during crucial issues #GORIGHT deems important to our national well being.
* Are you willing to use #GORIGHT actively in your messages, whether it be, Facebook, Twitter, Youtube, Instagram, etc in order to spread this word far and wide?
* Are you willing to support ANY MEMBER of this group who is willing to go out and do the work we are unable to do by connecting with them asking of what you can do to help?
* IT IS TIME WE CLEAN UP!!! We can not depend on "the Left" helping or supporting their most needy of their people! It is up to those who are truly Loving and Godly people to help our fellow man! #GORIGHT Founder and Admin have been heartbroken to the deplorable conditions of places like Baltimore, Detroit, and other places in our nation. As our group grows we will be calling upon members to help in clean up efforts, Feeding of, building, painting or other methods to help these struggling areas with whatever we can do for them.
IF WE CALL, and you are within the area needed of help are you willing to give of your time. We know we can no longer trust our Government to care about the most needed, it is up to all of us to do WHAT IS RIGHT AND GOOD!
* Activism works in two ways… If you do not have the time or events are too far to participate, there is always support in donations or spreading the word to others nearer the event or "AGGRESSIVELY" Posting about the event or cause! Are you willing to do one or the other in order to make sure all of these PATRIOTS have what they need to be successful!
ALL ARE WELCOME TO JOIN OUR GROUP
We don't care what political party you belong or don't belong do we just want you to be willing to do great things for a better tomorrow.
If you GO Right
If you Do Right
Then you will Be Right
Join the #GoRight Movement
Related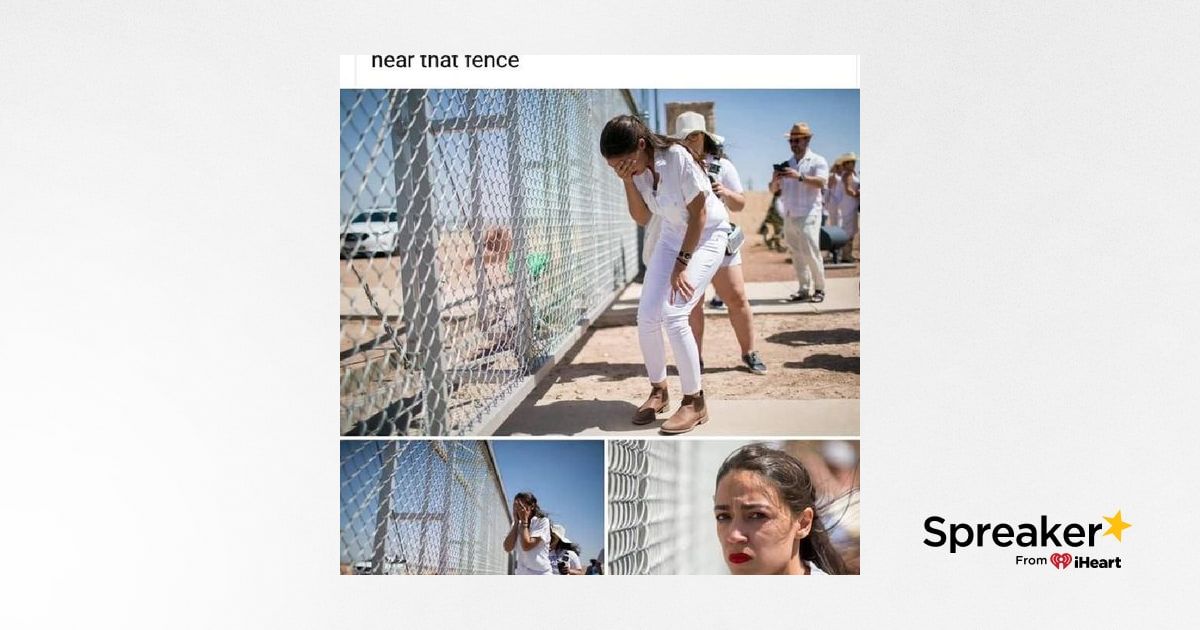 .@AOC ain't nothing but s Hounddog just crying/lying all the time.. do you think the news covers her way too much?
Ocasio-Cortez continues to compare border conditions to 'concentration camps,' critics accuse her of misinformation campaign
U.S. Rep. Alexandria Ocasio-Cortez, D-N.Y., has sparked controversy in recent weeks with arguably increasingly inflammatory rhetoric in her conversations about the conditions at the U.S.-Mexico border. Despite coming under fire last month for … See More saying the U.S.government is "running concentration camps on our southern border," Ocasio-Cortez once again made the same comparison on Twitter on Tuesday. On Monday, after traveling to a border detention center in El Paso, Texas, with almost a dozen members of the Congressional Hispanic Caucus, she blasted border officials as "violent" and "inhumane" while claiming agents forced detained migrant women and children to drink toilet water.
Current and former immigration officials rejected the congresswoman's allegations and accused her of pulling a political stunt. Hispanic pastors who toured the same facility Ocasio-Cortez visited said the conditions at the detention center were "drastically different" than what she described. They said they were "shocked at the misinformation of the crisis at the border." The controversy over AOC's latest comments come as afederal judge ruled Tuesday that the Trump administration cannot categorically detain asylum seekers while they pursue their cases.
Navy SEAL rejoices in not guilty verdict
Navy SEAL Edward Gallagher said he feels thankful and vindicatedafter a jury on Tuesday found him not guilty on almost all charges he was facing, including murder and attempted murder, in the 2017 killing of a teenage ISIS war prisoner in Iraq. "I'm happy and I'm thankful," Gallagher told reporters after the verdict, as he joked with his legal team that "it's Independence Day," his freedom coming days before the Fourth of July. Jurors did find him guilty of the seventh charge, posing for a photo with a corpse, considered the least egregious of the crimes, which carries a maximum prison sentence of four months. Having already served seven months in confinement ahead of the trial, Gallagher, a Bronze Star recipient, is expected to go home a free man after his sentencing, his defense lawyers said.
Trump detractors sound the alarm as military vehicles roll in for July 4 celebrations
Appearing on "Deadline: White House," MSNBC's Joy Reid insisted on Tuesday that President Trump is using the upcoming Fourth of July "Salute to America" celebration as a "threat" to Americans who oppose him. Trump has longed talked about showing off America's military capabilities in celebration of Independence Day, and now his vision is coming to fruition as tanks arrive in Washington, D.C., ahead of Thursday's festivities. Reid claimed that Trump aspires to be a "mini" North Korean leader Kim Jong Un or Russian President Vladimir Putin. According to Fox News' Geraldo Rivera, these kind of complaints are the ramblings of Trump haters.
Still, as preparations were underway Trump's July 4 celebration, a few problems emerged along the way as military vehicles were hauled into the capital city. On Tuesday, a flatbed carrying the tanks was apparently unable to clear an underpass, according to photos tweeted by a Politico reporter. A crane was later employed to resolve the issue. Retired U.S. Army Gen. Thomas Spoehr, director of the Heritage Foundation's Center for National Defense, told the Daily Reporter that some local roads are ill-equipped to handle the weight of the tanks.
Missing Connecticut woman's estranged husband maintains innocence
Fotis Dulos, a Connecticut real-estate developer charged in connection with the disappearance of his estranged wife Jennifer Dulos, maintained his innocence Tuesday during his first sit-down interview about the case, claiming he's "worried" about his wife and never wished her "ill in any way." "I know what I've done, I know what I haven't done," the 51-year-old Greek immigrant told New York City's WNBC-TV. "I have to stand and fight and hope that the truth is going to come out." Jennifer Dulos, 50, hasn't been seen since dropping her children off at school in New Canaan, Conn., on May 24.
Remembering Lee Iacocca
Lee Iacocca, the father of the Ford Mustang and former chairman of Chrysler, has died of natural causes at his home in Bel Air, Calif., his family said Tuesday. He was 94. Iacocca, born in Allentown, Pa., on Oct. 15, 1924 as the child of Italian immigrants, started working at Ford Motor Co. in 1946 and is heralded as the leader of the team that created the first Mustang in 1964. He ascended to CEO of the company in 1970 but was fired by Henry Ford Jr. in 1978. He moved on to Chrysler Corp. in 1978 and became the CEO a year later, pulling the company out of bankruptcy after taking it over. Iacocca successfully persuaded the federal government to provide the company a $1.2 billion loan in 1979 and made major cuts to the workforce, slashing wages — including his own, which he shrunk to $1 a year — and closing plants. He also introduced fuel-efficient cars and the minivan. His effortswere successful and Chrysler made a comeback, profiting $20 million. The turnaround made Iacocca a media star. Later, he was a key figure in the restoration of the Statue of Liberty and creation of the Ellis Island museum.
TODAY'S MUST-READS
DOJ says citizenship question being dropped from 2020 Census.
Former Google exec ran 'sex ring,' estranged wife claims in civil complaint.
Vatican to open two tombs in decades-old disappearance of teen.
MINDING YOUR BUSINESS
Charlie Ergen presents significant obstacle in T-Mobile-Sprint negotiations with DOJ.
WATCH: Facebook, YouTube tweaking algorithms to fight misinformation: Report.
These are the highest paid White House employees.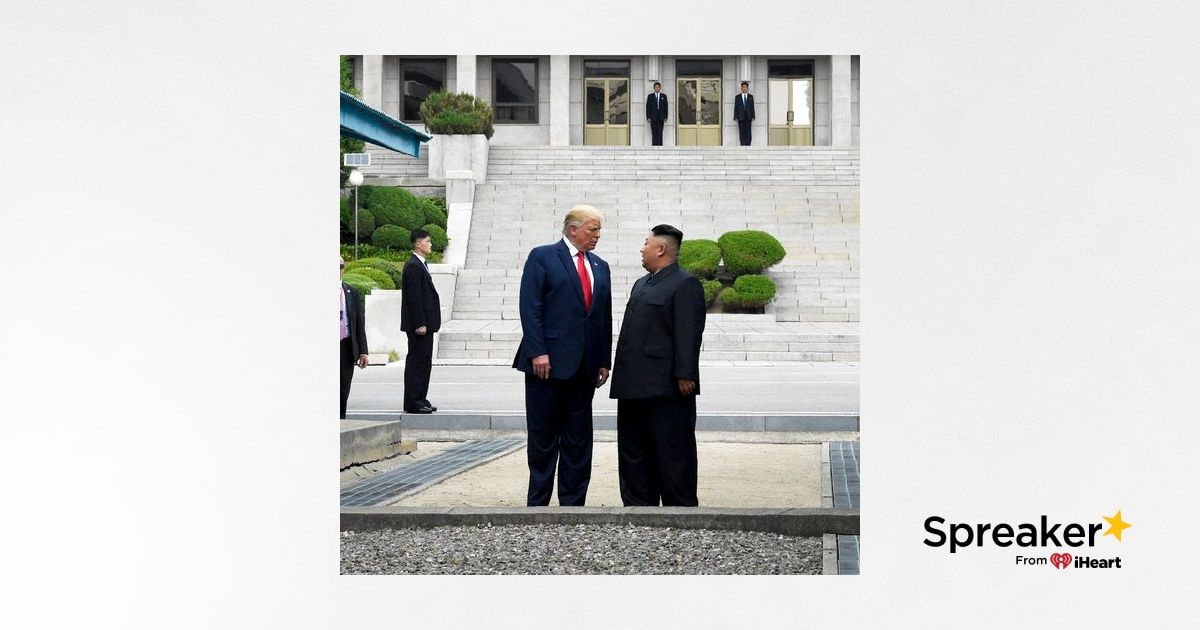 With Peace In North Korea And China Trade Deals, Don't You Think It's Time Trump Got A Nobel Peace Prize?
Fox News Exclusive: Trump tells Tucker Carlson he's optimistic about trade deal with China, slams Big Tech bias
President Trump expressed optimism about a possible trade deal between his administration and Chinese President Xi Jinping,during an interview with Tucker Carlson set to air Monday night on Fox News. Trump had met with Xi during the G20 summit in Osaka and … See More described the meeting as "excellent" before saying the two countries were "back on track." "We had a very good meeting," thepresident said. "He wants to make a deal. I want to make a deal. Very big deal, probably, I guess you'd say the largest deal ever made of any kind, not only trade."
Trump sat down with Carlson during the president's trip, which included stops in Osaka, Japan, for the G20 summit, and a first-of-its kind visit by a U.S. president to North Korea, meeting with dictator Kim Jong Un at the Demilitarized Zone (DMZ), which Carlson witnessed. During the interview, the president also ripped alleged biases from Big Tech, which includes Facebook, Google and Twitter, saying, " They were totally against me. I won … They fought me very hard. I mean, I heard that and they're fighting me hard right now."
TUNE IN: Don't miss Tucker Carlson's exclusive interview with President Trump tonight on "Tucker Carlson Tonight" at 8 p.m. ET
Trump and Kim agree to revive talks on nuke problem in historic visit, but what's next?
President Trump made history this weekend by becoming first sitting U.S. president to set foot in North Korea when he took 20 steps into the Hermit Kingdom. The event in the Demilitarized Zone also included a roughly 50-minute meeting behind closed doors, the first face-to-face sit-down between the two since their failed summit in Hanoi in February. The two leaders have agreed to revive talks on North Korea's nuclear program, with Trump saying "speed is not the object" and "we're looking to get it right."
The president's critics, especially Democrats looking to run against him in 2020, are skeptical and have called the latest meeting between Trump and Kim another elaborate photo-op and accused the president of "coddling" dictators. Other critics have wondered whether Trump will ever reach an actual deal with Kim, noting that nothing of substance was achieved in their previous two meetings. Still, Harry J. Kazianis, director of Korean Studies at the Center for the National Interest,wonders whether Trump's unconventional diplomatic approach to North Korea is worthy of a Nobel Prize. Stay tuned.
Kudlow: No 'amnesty' for Huawei
White House economic adviser Larry Kudlow on Sunday tamped down expectations of a quick resolution of the U.S.-China trade dispute, adding that President Trump's decision to let Chinese telecom giant Huawei buy some additional U.S. products is "not a general amnesty." Trump announced Saturday that U.S. suppliers will be allowed to sell components to Chinese telecom giant Huawei following talks with Chinese President Xi Jinping. In an interview on "Fox News Sunday," Kudlow said Trump's move does not mean the administration no longer regards Huawei as a surveillance agency of the Chinese Communist Party. Still, U.S. stock futures jumped ahead of Monday's open as investors reacted to the progress between the U.S. and China at the G20 Summit.
Fox News Exclusive: Friends of Utah student say suspected killer was 'hunting for women'
In a Fox News exclusive interview, friends of the University of Utah student Mackenzie Lueck said Sunday they believe the suspect arrested in her disappearance and murder was "hunting for women." Lueck, 23, disappeared after police said she met with the suspectidentified as 31-year-old Ayoola Ajayi, who was arrested and charged with aggravated murder Friday. The student met with Ajayi around 3 a.m. on June 17 near a park in Salt Lake City after she had been dropped off by a Lyft driver, according to police. "There's a lot of people that say she deserved this because she put herself in this situation and we don't officially know that," Kennedy Stoner, a sorority sister and friend of Lueck's, told Fox News in an exclusive interview on Sunday. Follow the latest developments on this story on FoxNews.com.
Many 2020 Dems on the chopping block
The Democratic Party's crowded field of 2020 presidential candidates could quickly shrink as more than half of the contenders are in real danger of failing to meet tougher requirements to participate in the fall round of debates. Short on support and money and bound by tough party rules, once soaring politicians may soon be seen as also-rans. They include: Julian Castro, the former Secretary of Housing and Urban Development under President Obama who is trying to capitalize on his strong debate performance last week; Sen. Kirsten Gillibrand of New York, one of her party's most outspoken feminists; and Sen. Cory Booker, who first rose to stardom as the energetic mayor of Newark, N.J. Of the 20 candidates who qualified for the first round of debates in June and July, just six right now are sure to appear in the September-October round, when the Democratic National Committee requires participants to hit 2 percent in multiple polls and 130,000 individual donors. – Associated Press
TODAY'S MUST-READS
Sanders hits back at AOC after Ivanka Trump dig.
Kentucky farmers say federally-protected vultures are terrorizing livestock: report.
UFC president confirms talks to promote Justin Bieber, Tom Cruise match.
MINDING YOUR BUSINESS
At G20 summit in Japan, these were the five biggest moments you missed.
Billionaire Bernie Marcus to donate majority of fortune, support Trump for re-election.
'Avengers: Endgame' narrows gapto break highest-grossing film record following re-release.
---