Presidents aren't required by law to release their tax returns. Nevertheless, between 1974 and 2012, every president but Gerald Ford has made a voluntary release of the tax returns they filed while in office. Ford released no complete returns, but released 10 years of summary data including gross income, taxable income, major deductions, and taxes paid.
This tradition of voluntary tax return disclosure ended in 2017, when President Trump declined to release any personal tax information. Trump has offered various reasons for keeping his returns private, but he has frequently insisted that he won't make a release while his returns are being audited by the IRS.
2. Are all presidents' tax returns audited by the IRS?
Since 1977 the Internal Revenue Manual has required that every tax return filed by a sitting president or vice president be subject to an audit. According to IRS officials at the time, the new policy was established "in the interest of sound administration" and in light of "everything that has happened in the past."
While Trump may be unwilling to release presidential tax returns currently under audit, that's a prudential decision, not a legal one. There's no legal bar to releasing returns that are under examination. In fact, every president from Jimmy Carter through Barack Obama released tax returns that were "under audit," since those returns — generally released publicly within hours of being filed with the IRS — were slated for automatic audit under the IRM.
3. Do presidents release tax returns covering every year they are in office?
Not exactly. Typically, presidents have released tax returns that they filed while actually holding office. That means the first return filed and released by a new president has covered the year before his inauguration. Similarly, returns covering the last year of a president's final term haven't typically been released since they were filed after that president had left office.
Typically, presidents have released tax returns that they filed while actually holding office. President Bill Clinton is the exception to that rule, since his joint returns filed after his presidency were then released by Hillary Clinton when she made her 2008 bid for the Democratic nomination.
4. Why did presidents begin to make voluntary disclosures of tax returns in 1974?
The tradition of voluntary tax return disclosure began with a scandal. In 1973 journalists discovered information suggesting that President Richard Nixon had taken large, hard-to-defend deductions on his individual tax returns. After months of media speculation (based chiefly on documents that came to light in an unrelated court case), someone at the IRS leaked information from the president's returns confirming that he had paid just $792.81 in federal income taxes for 1970 and $878.03 for 1971 — despite having an income of more than $200,000 each year.
To help quell the ensuing uproar — which occasioned Nixon's oft-quoted insistence that "I am not a crook" — the president decided to make a public release of his tax returns for 1969, 1970, 1971, and 1972. That tax disclosure was the first made by a sitting U.S. president. (While running for president in 1952, Dwight D. Eisenhower disclosed a few key elements of his tax history, but no complete returns.)
Ford, Nixon's vice president, didn't release complete tax returns after taking office in the wake of Nixon's resignation. Ford released a nine-year summary of his tax data when running for president in 1975 and 1976. But starting with Carter, every president through Obama has made an annual disclosure of the tax return he filed during each year in which he held office.
5. Which presidential returns are available in the presidential tax returns archive? Do you have them all?
The archive includes returns disclosed by every president from Nixon through Obama, with the exception of Ford. (Since Ford released only summary tax data, the archive includes a summary.)
The archive doesn't include any complete presidential tax returns filed by Trump, because he has opted not to release them. However, it includes Trump's Form 1040 for 2005, which was leaked to the DCReport.org website and later published widely. In a statement, the White House confirmed the accuracy of key figures from this 2005 partial return.
The archive includes returns filed by Franklin D. Roosevelt and Harry Truman. Those returns weren't released during either president's lifetime, but were later made available by their respective presidential libraries.
6. Which vice presidential and candidate tax returns are available in the archive
The archive includes returns filed by Vice Presidents Dick Cheney, Joe Biden, and Mike Pence. For Cheney, all but one of the returns (filed jointly with his wife) are incomplete, consisting of only a Form 1040. In 2001 the Cheneys released only a press statement summarizing their 2000 return. Returns filed by Pence were released while he was running in the 2016 election. Because Pence has released no returns since taking office, the last return available in the archive is for 2015. Like Trump, Cheney has cited ongoing audits as an explanation for his refusal to release later returns. Returns filed by Vice Presidents Walter Mondale, George H.W. Bush, and some by Al Gore aren't in the archive. The returns, however, were publicly released by those officials while they held office. They are unavailable now, and we hope to add them to the archive eventually.
For primary candidates and major party nominees, we have returns (or return portions) covering the 2012, 2016, and 2020 election cycles.
7. How many tax returns do candidates typically release?
The number of returns released by presidential candidates varies widely, from a low of zero (Donald Trump) to a high of 33 (Jeb Bush). There is no "typical" or "standard" number of released returns, since disclosures have varied dramatically even within an election cycle.
Even the number of returns released by major party nominees has differed widely.
Tax Returns Disclosed by Major Party Nominees, 1976-2016
1976
1


Jimmy Carter

0 (summary data)


Gerald Ford

1980
5


Jimmy Carter

1


Ronald Reagan

1984
11


Walter Mondale

5


Ronald Reagan

1988
5


Michael Dukakis

14


George H.W. Bush

1992
12


Bill Clinton

18


George H.W. Bush

1996
19


Bill Clinton

30


Robert Dole

2000
8


Al Gore

9


George W. Bush

2004
20


John Kerry

13


George W. Bush

2008
7


Barack Obama

2


John McCain

2012
11


Barack Obama

2


Mitt Romney

2016
24


Hillary Clinton

0


Donald Trump

Sources: Contemporaneous media coverage;

Julie Jennings

, "Memorandum: Federal Tax Returns Disclosed by Selected Nominees for President and Vice President Since 1916,"

Congressional Research Service

(Jan. 30, 2019);

Ryan Kelly

, "Chart: Presidential Candidates' Tax Returns," Roll Call (Oct. 21, 2016).
Disclosures have also varied considerably in their completeness. While all major party presidential nominees through the 2012 election released complete (or nearly complete) returns, several candidates in 2016 chose to release only their Form 1040, omitting other required elements of their tax returns, including various schedules and forms.
8. What happened to the tradition of voluntary disclosure?
The voluntary tradition of tax return disclosure — by candidates, nominees, vice presidents, and presidents — was strong until 2016. President Trump's decision to keep his tax returns private was the most serious challenge to this tradition, but it wasn't the only one. The decision in 2016 by several candidates in both parties to release incomplete returns was a break with the usual practice of full disclosure. Moreover, while numerous candidates opted for a partial release in 2016, Cheney had already set a precedent for limiting annual disclosures to just a Form 1040.
9. Can Congress compel disclosure?
Whether Congress can compel disclosure of presidential (and vice presidential) tax returns remains to be seen. A law enacted in 1924 empowers key leaders of the House Ways and Means and Senate Finance committees to request tax return information from Treasury, including individual returns filed by just about anyone. Such a request doesn't necessarily involve public disclosure of the requested information, and indeed, the law requires lawmakers to treat that material confidentially. But the law also gives lawmakers a procedure for making that information public should either committee decide, after a formal vote, that disclosure is warranted.
The Ways and Means Committee is seeking tax returns filed by Trump, as well as returns from several of his businesses and related audit and administrative materials developed by the IRS. To date, Treasury has declined to provide that information, and the standoff seems likely to find its way to a courtroom sometime soon.
The law requires lawmakers to treat tax return information confidentially. But the law also gives lawmakers a procedure for making that information public should either committee decide, after a formal vote, that disclosure is warranted.
In a related development, the House passed legislation in March that would require presidents, vice presidents, and major party nominees for both offices to publicly disclose 10 years of tax returns. The legislation is awaiting action in the Senate.
10. Where else can people find presidential tax returns?
Tax Analysts maintains the largest database of publicly available tax returns released by American national politicians.
In theory, tax returns released by specific presidents and vice presidents should be available in the various presidential libraries scattered around the country. In practice, it can be difficult to retrieve those returns, because their sensitive nature often causes them to be flagged for special security screening. Getting that screening done can take considerable time, given staffing shortages at presidential libraries.
The story for candidate and nominee returns is even worse. Because those returns have typically been released by campaigns, not government agencies, official archiving practices don't apply. Some released returns can still be found online through various news organizations, which occasionally host returns on their own websites.
For the most part, however, candidate returns tend to disappear from public view once the voting is done; technically public, they become effectively private.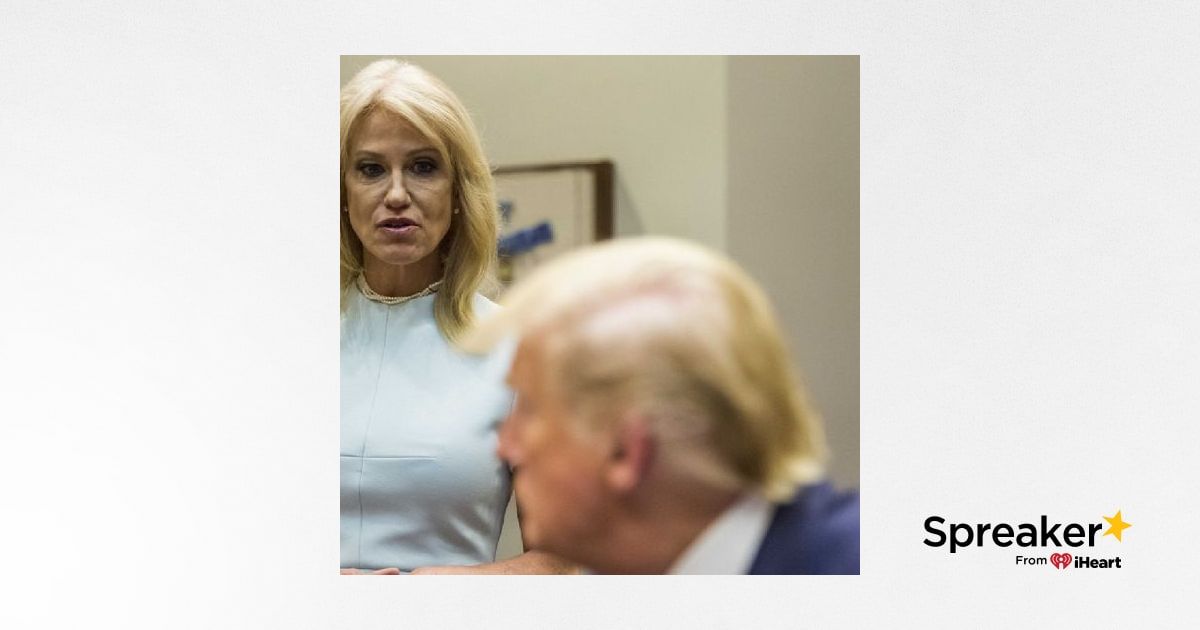 Trump Says He WILL NOT Fire Kellyanne Conway. What Do You Think About The Hatch Act?
Iranian vessel removed unexploded mine from stricken oil tanker in Gulf of Oman, US officials say
An Iranian vessel removed an unexploded mine that had been attached to a Japanese-owned oil tanker that suffered serious damage after an explosion in the Gulf of Oman early Thursday, U.S. officials told Fox News, as the U.S. Navy released video purportedly showing the incident. The imagery came from the USS … See More Bainbridge, a guided-missile destroyer that rescued 21 sailors from the stricken tanker.
At least one other mine attached to the tanker's hull detonated, causing the blast. It happened near the strategic Strait of Hormuz, a key route for oil shipments in the region. A U.S. official told Fox News an Iranian gunboat approached the Kokuka Courageous later in the day and removed the unexploded triangular-shaped limpet mine, the same type of mine used to damage four other tankers in the Gulf of Oman last month.
WH press secretary Sarah Sanders will leave office by the end of the month, Trump says
President Trump wrote Thursday on Twitter that White House press secretary Sarah Sanders will be leaving her position at the end of the month. "After 3 1/2 years, our wonderful Sarah Huckabee Sanders will be leaving the White House at the end of the month and going home to the Great State of Arkansas," Trump wrote. "She is a very special person with extraordinary talents, who has done an incredible job! I hope she decides to run for Governor of Arkansas – she would be fantastic. Sarah, thank you for a job well done!"
The president has not yet named a replacement for Sanders. His announcement came moments before he made remarks at a White House event on its "Second Chance" program boosting the hiring of criminals who have served their sentences.
Julian Castro admits Hatch Act 'mistake,' calls for Kellyanne Conway's termination, in Fox News Town Hall
Former Housing and Urban Development Secretary Julian Castro told Fox News on Thursday night that White House adviser Kellyanne Conway should be fired for violating the Hatch Act — the same federal law Castro himself was found to have violated in 2016. The 2020 White House contender's remarks came in a Fox News Town Hall in Tempe, Ariz., hosted by Bret Baier and Martha MacCallum.
Man killed by US Marshals Service was wanted in connection with Mississippi shooting
A 20-year-old black man whose Wednesday shooting death by a fugitive task force sparked a night of violence and unrest in a Memphis, Tenn., neighborhood, was wanted for a shooting in Mississippi, according to media reports. DeSoto County District Attorney John Champion said Brandon Webber was being sought on aggravated assault and armed robbery charges related to a shooting during a car theft in Hernando, Miss., on June 3. The victim was shot five times and survived, Champion said.
Toronto Raptors win first NBA championship in franchise history
The Toronto Raptors defeated the Golden State Warriors 114-110 in Game 6 of the NBA Finals on Thursday night in Oakland, Calif. The Warriors played without Kevin Durant, who injured his Achilles tendon in the last series. Golden State was 0-3 at home against Toronto this season, losing all three games by double digits. Game 6 was the final time the Warriors played at Oracle Arena, their home for 47 seasons. The team moves to the Chase Center in San Francisco next season.
TODAY'S MUST-READS
2nd suspect tied in Benghazi terror attack convicted on 2 counts
CNN boss Jeff Zucker makes sexual joke about star anchor during award ceremony: report.
Oberlin College to pay bakery the now-massive sum of $44M over racism dispute.
MINDING YOUR BUSINESS
Fake online videos growing corporate threat: Cybersecurity expert.
Elizabeth Warren to introduce bill to 'cancel' student debt for millions.
Colorado's marijuana revenue surpasses $1B.
SOME PARTING WORDS
Hannity calls out the left's selective outrage over Trump's comments that he would listen to foreign entities with information on a political opponent while ignoring foreign election interference that was bought and paid for by Hillary Clinton and the DNC.
Follow @PeterBoykin on Social Media
Twitter: Banned
Facebook: https://www.facebook.com/Gays4Trump
Instagram: https://www.instagram.com/peterboykin/
Youtube: https://www.youtube.com/c/PeterBoykin
Reddit: https://www.reddit.com/user/peterboykin
Telegram: https://t.me/PeterBoykin
https://t.me/RealPeterBoykin
Parler: https://parler.com/profile/peterboykin/posts
PolitiChatter: https://politichatter.com/PeterBoykin
Gab: https://gab.com/peterboykin
Discord: https://discordapp.com/invite/pyuPqU9
Periscope: Banned
Support Peter Boykin's Activism by Donating
Patreon: https://www.patreon.com/peterboykin
PayPal: https://www.paypal.me/magafirstnews
Cash App: https://cash.me/app/CJBHWPS
Cash ID: $peterboykin1
Listen to #MagaOneRadio
Join the #MagaNetwork
Read the Latest #MagaFirstNews
https://magaoneradio.net/
https://magafirstnews.com/
https://magaone.com/
https://us1anews.com/
Support Donald Trump
https://votefordjtrump.com/
http://trumploveswinning.com/
https://marchfortrump.net/
https://gaysfortrump.org/
Join Our Groups on Facebook:
MarchForTrump
https://www.facebook.com/groups/MarchForTrump2020/
https://www.facebook.com/groups/MarchForTrump/
MagaOneRadio
https://www.facebook.com/groups/MAGAOneRadio/
https://www.facebook.com/groups/MagaOneRadioNet/
https://www.facebook.com/groups/MAGARadio/
https://www.facebook.com/groups/MagaFirstRadio/
https://www.facebook.com/groups/MAGA1Radio/
https://www.facebook.com/groups/MagaFirst/
TheMagaNetwork
https://www.facebook.com/groups/theMagaNetwork/
GaysForTrump
https://www.facebook.com/groups/gaysfortrump/
https://www.facebook.com/groups/TheGayRight/
https://www.facebook.com/groups/LGBTexit/
https://www.facebook.com/groups/gaysfortrumporg/
https://www.facebook.com/groups/DeplorableGays/
https://www.facebook.com/groups/GaysForTrumpParty/
Americans With Trump
https://www.facebook.com/groups/AmericansWithTrump/
North Carolina MAGA Network
https://www.facebook.com/groups/northcarolinamaganetwork/
NC Trump Club
https://www.facebook.com/groups/NCTRUMPCLUB/
Exit Extremism
https://www.facebook.com/groups/EXITEXTREMISM/
Vote For DJ Trump
https://www.facebook.com/groups/VoteForDJTrump/
Trump Loves Winning
https://www.facebook.com/groups/TrumpLovesWinning/
Straights For Trump
https://www.facebook.com/groups/StraightsForTrump/
US1ANews
https://www.facebook.com/groups/US1ANews/
https://www.facebook.com/groups/US1ANewsGroup/
MyNCGOP
https://www.facebook.com/groups/MyNCGOP/
Grab them by the P***Y
https://www.facebook.com/groups/GrabThemByTheP/
Join Our Pages on Facebook:
https://www.facebook.com/TheMAGANetwork/
https://www.facebook.com/MAGAFIRSTNEWS/
https://www.facebook.com/pg/MagaOneRadio-778327912537976/
https://www.facebook.com/North-Carolina-MAGA-Network-307617209916978/
https://www.facebook.com/GaysForTrumpOrg/
https://www.facebook.com/LGBTExit-2340621102644466/
https://www.facebook.com/Take-Back-Pride-American-Pride-Rally-386980035391880/
https://www.facebook.com/PeterBoykinMAGA/
https://www.facebook.com/MarchForTrumpUSA/
https://www.facebook.com/VoteForDJTrump/
https://www.facebook.com/US1ANews1/
https://www.facebook.com/MYNCGOP/
https://www.facebook.com/trumploveswinning/
Contact Email:
Peter.Boykin@TheMagaNetwork.com
PeterBoykin@Gmail.com
GaysForTrump@Gmail.com
MagaFirstNews@Gmail.com
Telephone Number:
1-202-854-1320
June 15 – MarchForTrump.net Greensboro NC
July 5 – #AmericanPride We are All Americans Gathering at the Whitehouse
July 6 #DemandFreeSpeech Rally (VIP party after) DemandFreeSpeech.org
Oct 4-6 TRUMPSTOCK Kingsman AZ
---