President Trump to Address Values Voter Summit 2019 WASHINGTON —
On October 12, President Donald Trump will address the 14th annual Values Voter Summit taking place at the Omni Shoreham Hotel in Washington, D.C.
This will be Donald Trump's fourth trip to the Summit, including in 2017 when he became the first sitting president to attend.
President Trump will be the keynote speaker Saturday night at Family Research Council's Faith, Family, and Freedom gala.
At the gala, Family Research Council will honor Pastor Andrew Brunson with the Cost of Discipleship Award on the one-year anniversary of his release.
For nearly two years, Pastor Brunson was imprisoned and confined to house arrest in Turkey over false charges.
The Trump administration's energetic diplomacy played a major role in securing Brunson's release.
"Under the Trump administration, more has been done to secure religious freedom abroad than under any other president in living memory,"
said Family Research Council President Tony Perkins.
"President Trump has made religious freedom a priority in his foreign policy, appointing Sam Brownback as Ambassador-at-Large for Religious Freedom, and choosing a Secretary of State, Mike Pompeo, who has made religious freedom a priority. This emphasis has yielded tangible results, including an annual Ministerial to Advance Religious Freedom, dedicated funds to protect houses of worship, sanctions against regimes notorious for their religious persecution, and the release of Pastor Andrew Brunson and others imprisoned for their faith around the world. Weeks ago, President Trump also became the first sitting president to emphasize the need to protect international religious freedom in a speech before the U.N. General Assembly,"
concluded Perkins.
Thousands of grassroots activists from around the country will gather in the nation's capital to hear from President Trump.
FRC Action's Values Voters Summit is sponsored by American Family Association, American Values, Judicial Crisis Network, and Family Research Council, and co-sponsored by Columbia International University, Truth & Liberty Coalition, and Timothy Plan with The Daily Signal as Media Sponsor and Bott Radio Network as Radio Row Sponsor. Samaritan's Purse is participating as a Faith in Action Partner. An exhibit hall, book signings, radio row, media row, and much more will be packed into this three-day conference.
For a schedule and more information on this year's Values Voter Summit, please visit: http://www.valuesvotersummit.org/
Related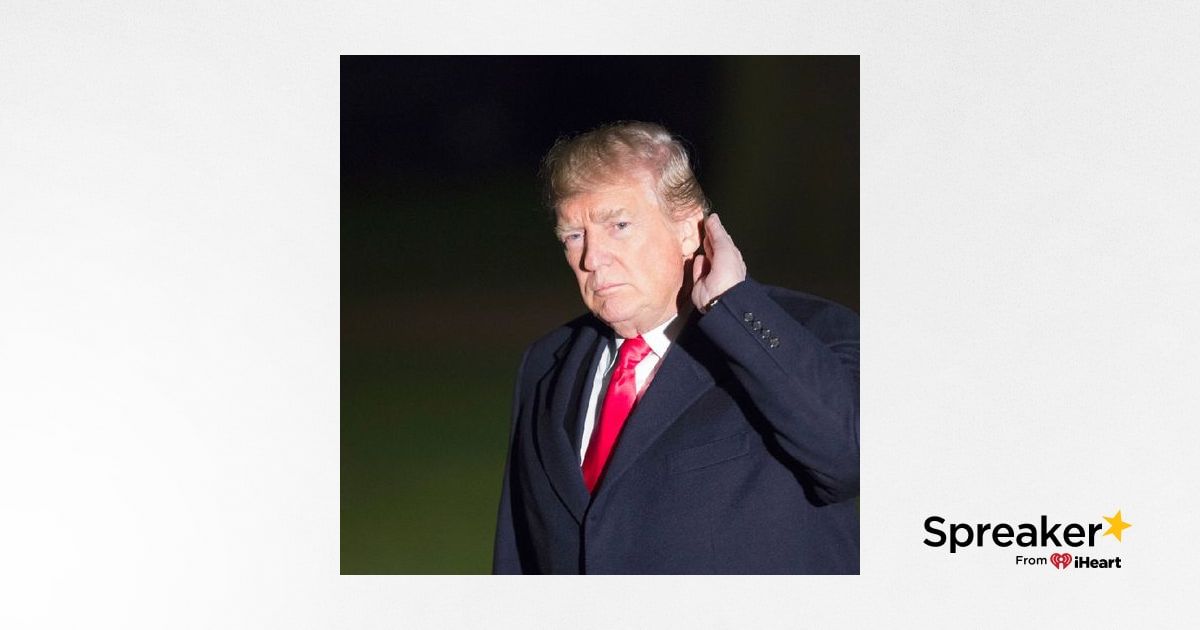 TRUMP tells George Stephanopoulos "there isn't anything wrong with listening" to foreign info about rivals, what do you think?
Trump says he 'would want to hear' info on 2020 rivals from foreign governments – and outrage follows
Democrats are outraged after President Trump said in an interview Wednesday that he would be willing to listen to foreign governments if they approached him with information on a political rival. "I think I'd want to hear it. … I … See More think you might want to listen. There isn't anything wrong with listening," he said in an interview with ABC News' George Stephanopoulos. Trump added he would not necessarily contact the FBI if such an approach was made, fueling Democrats' ire. Sen. Kirsten Gillibrand, D-N.Y., a 2020 candidate for president, tweeted, "It's time for Congress to begin impeachment hearings."
Still, Trump supporters point out that Democrats may be hypocrites on this issue, as they failed to condemn fellow Democrats, including representatives of Hillary Clinton's campaign and the Democratic National Committee (DNC), for funding the creation of the infamous and discredited anti-Trump "Steele dossier" by former British spy Christopher Steele. Fox News' Sean Hannity called the Trump-Stephanopoulos interview a "nonstory" and a "genius setup"by Trump for his foes in the "media mob." The interview was released hours after House Judiciary Committee Democrats announced that former White House Communications Director Hope Hicks has agreed to testify before the panel next week on Special Counsel Robert Mueller's report.
Brother of 'Shark Tank' star Barbara Corcoran found dead in Dominican Republic hotel room
The intrigue surrounding vacation spots in the Dominican Republic deepened Wednesday with the news that Jonathan Corcoran, a retired New Jersey businessman and brother of ABC "Shark Tank" judge Barbara Corcoran, was found dead in a hotel room there in April. Jonathan Corcoran's death was first reported by the gossip site TMZ and confirmed to Fox News by Emily Burke, Barbara Corcoran's assistant. The revelation comes as the popular Caribbean vacation spot is making worldwide headlines with a recent rash of suspicious deaths of U.S. tourists plus the shooting of retired Boston Red Sox slugger David Ortiz. It was unclear where Corcoran stayed at the time of his death. TMZ said no one knows exactly what led to his death, though Barbara Corcoran told the outlet that she was told he had a heart attack.
Six suspects, including alleged gunman, in custody in David Ortiz shooting
Six suspects have been detained in the shooting of former Boston Red Sox star David Ortiz, including the alleged gunman, authorities in the Dominican Republic said Wednesday. Four other suspects were being pursued in the shooting, which witnesses said was carried out by two men on a motorcycle and two other groups of people in cars, the country's chief prosecutor, Jean Alain Rodríguez, told a news conference. Authorities identified the alleged shooter as Rolfy Ferreyra, aka Sandy. Police Maj. Gen. Ney Aldrin Bautista Almonte said the coordinator of the attack also was among the suspects in custody. He claimed the man was offered 400,000 Dominican pesos, or about $7,800, to carry out the shooting Sunday evening at a popular Santo Domingo bar.
Two oil tankers damaged in suspected attack in the Gulf of Oman, crew evacuated
Two oil tankers were damaged in a suspected attack off the Gulf of Oman early Thursday, according to multiple reports. The U.S. Navy's Bahrain-based Fifth Fleet told Reuters it was assisting two tankers in the Gulf of Oman after receiving two distress calls. "We are aware of the reported attack on tankers in the Gulf of Oman. U.S. Naval Forces in the region received two separate distress calls at 6:12 a.m. local time and a second one at 7:00 a.m.," Joshua Frey of the Fifth Fleet said. The Fleet did not blame anyone for the attack..
Tonight: Fox News town hall with 2020 Dem Julian Castro
Fox News is scheduled to host 2020 Democratic presidential candidate Julian Castro, former Housing and Urban Development secretary, for a town hall at 6:30 p.m. ET Thursday. "Special Report" host Bret Baier and "The Story" host Martha MacCallum will moderate the one-hour event live from Phoenix.
Baier and MacCallum recently moderated similar events with 2020 hopefuls Sen. Bernie Sanders, Sen. Amy Klobuchar and potential candidate Howard Schultz. Their Fox News colleague Chris Wallace moderated a town hall with South Bend, Ind., Mayor Pete Buttigieg, who's also in the running for the Democratic presidential nomination. Tune in to Fox News tonight at 6:30 p.m. ET.
52 years in the making: St. Louis Blues win their first-ever Stanley Cup championship
The St. Louis Blues beat the Boston Bruins 4-1 in Wednesday night's deciding game for the Stanley Cup, to win their firstchampionship. The victory was 52 years in the making. Ryan O'Reilly scored for the fourth straight game and rookie Jordan Binnington stopped 32 shots in Game 7 of the Stanley Cup Final. Alex Pietrangelo added a goal and an assist and Brayden Schenn and Zach Sanford also scored for St. Louis. The Blues' championship run is remarkable because it was so unthinkable just five months ago. The team woke up on New Year's Day with the worst record in the league but then won 30 of their final 49 regular-season games and soared through the playoffs to reach the final for the first time since 1970.
TODAY'S MUST-READS
12 white men sue San Francisco PD for racial, gender bias in promotions.
Nation's first black priest, an ex-slave, may be on his way to sainthood.
'X-Men' director Bryan Singer to pay $150G to settle sex assault claim: report.
MINDING YOUR BUSINESS
General Motors to put $150M toward Michigan plant to ramp up production, company says.
This is how Americans spend their money based on their education level.
Top five vacation spots targetedby online booking scams: report.
Follow @PeterBoykin on Social Media
Twitter: Banned
Facebook: https://www.facebook.com/Gays4Trump
Instagram: https://www.instagram.com/peterboykin/
Youtube: https://www.youtube.com/c/PeterBoykin
Reddit: https://www.reddit.com/user/peterboykin
Telegram: https://t.me/PeterBoykin
https://t.me/RealPeterBoykin
Parler: https://parler.com/profile/peterboykin/posts
PolitiChatter: https://politichatter.com/PeterBoykin
Gab: https://gab.com/peterboykin
Discord: https://discordapp.com/invite/pyuPqU9
Periscope: Banned
Support Peter Boykin's Activism by Donating
Patreon: https://www.patreon.com/peterboykin
PayPal: https://www.paypal.me/magafirstnews
Cash App: https://cash.me/app/CJBHWPS
Cash ID: $peterboykin1
Listen to #MagaOneRadio
Join the #MagaNetwork
Read the Latest #MagaFirstNews
https://magaoneradio.net/
https://magafirstnews.com/
https://magaone.com/
https://us1anews.com/
Support Donald Trump
https://votefordjtrump.com/
http://trumploveswinning.com/
https://marchfortrump.net/
https://gaysfortrump.org/
Join Our Groups on Facebook:
MarchForTrump
https://www.facebook.com/groups/MarchForTrump2020/
https://www.facebook.com/groups/MarchForTrump/
MagaOneRadio
https://www.facebook.com/groups/MAGAOneRadio/
https://www.facebook.com/groups/MagaOneRadioNet/
https://www.facebook.com/groups/MAGARadio/
https://www.facebook.com/groups/MagaFirstRadio/
https://www.facebook.com/groups/MAGA1Radio/
https://www.facebook.com/groups/MagaFirst/
TheMagaNetwork
https://www.facebook.com/groups/theMagaNetwork/
GaysForTrump
https://www.facebook.com/groups/gaysfortrump/
https://www.facebook.com/groups/TheGayRight/
https://www.facebook.com/groups/LGBTexit/
https://www.facebook.com/groups/gaysfortrumporg/
https://www.facebook.com/groups/DeplorableGays/
https://www.facebook.com/groups/GaysForTrumpParty/
Americans With Trump
https://www.facebook.com/groups/AmericansWithTrump/
North Carolina MAGA Network
https://www.facebook.com/groups/northcarolinamaganetwork/
NC Trump Club
https://www.facebook.com/groups/NCTRUMPCLUB/
Exit Extremism
https://www.facebook.com/groups/EXITEXTREMISM/
Vote For DJ Trump
https://www.facebook.com/groups/VoteForDJTrump/
Trump Loves Winning
https://www.facebook.com/groups/TrumpLovesWinning/
Straights For Trump
https://www.facebook.com/groups/StraightsForTrump/
US1ANews
https://www.facebook.com/groups/US1ANews/
https://www.facebook.com/groups/US1ANewsGroup/
MyNCGOP
https://www.facebook.com/groups/MyNCGOP/
Grab them by the P***Y
https://www.facebook.com/groups/GrabThemByTheP/
Join Our Pages on Facebook:
https://www.facebook.com/TheMAGANetwork/
https://www.facebook.com/MAGAFIRSTNEWS/
https://www.facebook.com/pg/MagaOneRadio-778327912537976/
https://www.facebook.com/North-Carolina-MAGA-Network-307617209916978/
https://www.facebook.com/GaysForTrumpOrg/
https://www.facebook.com/LGBTExit-2340621102644466/
https://www.facebook.com/Take-Back-Pride-American-Pride-Rally-386980035391880/
https://www.facebook.com/PeterBoykinMAGA/
https://www.facebook.com/MarchForTrumpUSA/
https://www.facebook.com/VoteForDJTrump/
https://www.facebook.com/US1ANews1/
https://www.facebook.com/MYNCGOP/
https://www.facebook.com/trumploveswinning/
Contact Email:
Peter.Boykin@TheMagaNetwork.com
PeterBoykin@Gmail.com
GaysForTrump@Gmail.com
MagaFirstNews@Gmail.com
Telephone Number:
1-202-854-1320
June 15 – MarchForTrump.net Greensboro NC
July 5 – #AmericanPride We are All Americans Gathering at the Whitehouse
July 6 #DemandFreeSpeech Rally (VIP party after) DemandFreeSpeech.org
Oct 4-6 TRUMPSTOCK Kingsman AZ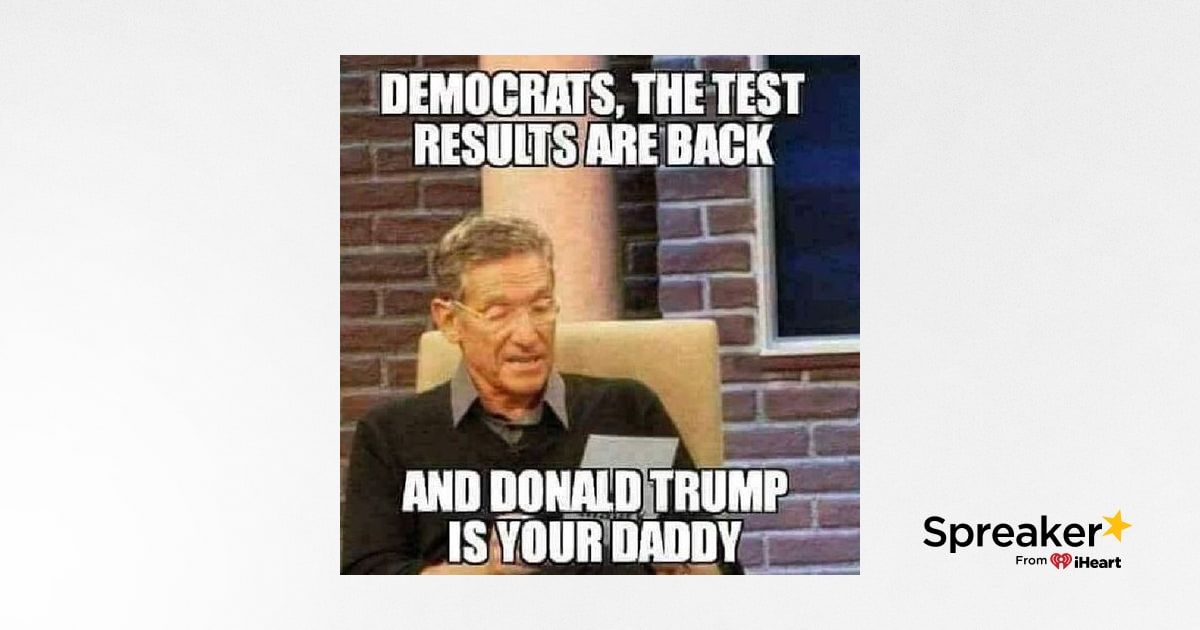 Trump Said Dems do not get "do-overs" in the Russia investigation. Sadly They Are Full Steam.. Are You Tired Of The Left Wasting Our money?
Watergate figure in the spotlight as Dems begin hearings on Mueller report
John Dean, the former White House counsel to Richard Nixon and a key figure in the Watergate scandal, is expected to be frontand center on Capitol Hill on Monday, as House Democrats are set to begin a series of hearings this coming week seeking to keep the spotlight on … See More Special Counsel Robert Mueller's report. Although the week could end with Attorney General William Barr and formerWhite House counsel Donald McGahn in contempt of Congress, no formal impeachment inquiry is on the table, and the way forward remains unclear. Prominent Democrats have continued to support the investigative "path" — in the words of Speaker Nancy Pelosi — that some of them publicly hope will lead to impeachment. Trump slammed the hearings on Sunday, calling Dean, who is also a CNN contributor, a "sleazebag attorney" and that Dems do not get "do-overs" in the Russia investigation.
Mexico still in Trump tariff crosshairs
Even as he again hailed his administration's last-minute deal on Friday with Mexico as a "successful agreement" to address illegal immigration at the southern border, President Trump on Sunday bluntly suggested he might again seek to impose punishing tariffs on Mexico if its cooperation falls short in the future. The president and other key administration officials also sharply disputed a New York Times report claiming the deal "largely" had been negotiated months ago, and hinted that not all major details of the new arrangement have yet been made public.
California to give illegal immigrants full health benefits
In a stance to distance itself from President Trump's administration, California is set to become the first state in the country to pay for tens of thousands of illegal immigrants to have full health benefits. Under an agreement between Gov. Gavin Newsom and Democrats in the state legislature as part of a broader $213 billion budget, low-income adultsbetween the ages of 19 and 25 living in California illegally would be eligible for California's Medicaid program, known as Medi-Cal. The plan would take effect in January 2020, the Sacramento Bee reported.
'Big Papi' shot in the Dominican Republic
Former Boston Red Sox slugger David Ortiz was ambushed by a man who got off a motorcycle and shot him in the back at nearly point-blank range in a nightclub in his native Dominican Republic on Sunday. A local reporter who said he'd spoken with the doctor who treated Ortiz told ESPN that a bullet had hit Ortiz's lower back and came out his stomach. Police said Ortiz was transferred to a hospital where he underwent surgery. He's reportedly now in stable condition. A witness at the scene said a suspect who was at the scene is in custody. Other circumstances surrounding the shooting were unclear.
ICYMI: A fourth U.S. tourist death at Dominican Republic resort
A fourth U.S. tourist died after he fell critically and suddenly ill at an all-inclusive resort in the Dominican Republic this past April, about a month before three others died in their rooms, Fox News has learned. Robert Bell Wallace, 67, of California, became ill almost immediately after he had a scotch from the room minibar at the Hard Rock Hotel & Casino resort in Punta Cana, his niece, Chloe Arnold, told Fox News on Sunday. He was in the Dominican Republic to attend his stepson's wedding.
TODAY'S MUST-READS
GOP opponent says AOC 'literally ran' away when challenged to debate.
Joe Biden's bracelet tweet to honor Obama on 'Best Friends' Day goes viral.
Justin Bieber challenges Tom Cruise to a fight.
MINDING YOUR BUSINESS
CBS-Viacom talks near critical stage with board meeting this Friday.
United Technologies, Raytheon to combine in all-stock 'merger of equals.'
California sees surge in ammo sales ahead of new gun regulations.
Follow @PeterBoykin on Social Media
Twitter: Banned
Facebook: https://www.facebook.com/Gays4Trump
Instagram: https://www.instagram.com/peterboykin/
Youtube: https://www.youtube.com/c/PeterBoykin
Reddit: https://www.reddit.com/user/peterboykin
Telegram: https://t.me/PeterBoykin
https://t.me/RealPeterBoykin
Parler: https://parler.com/profile/peterboykin/posts
PolitiChatter: https://politichatter.com/PeterBoykin
Gab: https://gab.com/peterboykin
Discord: https://discordapp.com/invite/pyuPqU9
Periscope: Banned
Support Peter Boykin's Activism by Donating
Patreon: https://www.patreon.com/peterboykin
PayPal: https://www.paypal.me/magafirstnews
Cash App: https://cash.me/app/CJBHWPS
Cash ID: $peterboykin1
Listen to #MagaOneRadio
Join the #MagaNetwork
Read the Latest #MagaFirstNews
https://magaoneradio.net/
https://magafirstnews.com/
https://magaone.com/
https://us1anews.com/
Support Donald Trump
https://votefordjtrump.com/
http://trumploveswinning.com/
https://marchfortrump.net/
https://gaysfortrump.org/
Join Our Groups on Facebook:
MarchForTrump
https://www.facebook.com/groups/MarchForTrump2020/
https://www.facebook.com/groups/MarchForTrump/
MagaOneRadio
https://www.facebook.com/groups/MAGAOneRadio/
https://www.facebook.com/groups/MagaOneRadioNet/
https://www.facebook.com/groups/MAGARadio/
https://www.facebook.com/groups/MagaFirstRadio/
https://www.facebook.com/groups/MAGA1Radio/
https://www.facebook.com/groups/MagaFirst/
TheMagaNetwork
https://www.facebook.com/groups/theMagaNetwork/
GaysForTrump
https://www.facebook.com/groups/gaysfortrump/
https://www.facebook.com/groups/TheGayRight/
https://www.facebook.com/groups/LGBTexit/
https://www.facebook.com/groups/gaysfortrumporg/
https://www.facebook.com/groups/DeplorableGays/
https://www.facebook.com/groups/GaysForTrumpParty/
Americans With Trump
https://www.facebook.com/groups/AmericansWithTrump/
North Carolina MAGA Network
https://www.facebook.com/groups/northcarolinamaganetwork/
NC Trump Club
https://www.facebook.com/groups/NCTRUMPCLUB/
Exit Extremism
https://www.facebook.com/groups/EXITEXTREMISM/
Vote For DJ Trump
https://www.facebook.com/groups/VoteForDJTrump/
Trump Loves Winning
https://www.facebook.com/groups/TrumpLovesWinning/
Straights For Trump
https://www.facebook.com/groups/StraightsForTrump/
US1ANews
https://www.facebook.com/groups/US1ANews/
https://www.facebook.com/groups/US1ANewsGroup/
MyNCGOP
https://www.facebook.com/groups/MyNCGOP/
Grab them by the P***Y
https://www.facebook.com/groups/GrabThemByTheP/
Join Our Pages on Facebook:
https://www.facebook.com/TheMAGANetwork/
https://www.facebook.com/MAGAFIRSTNEWS/
https://www.facebook.com/pg/MagaOneRadio-778327912537976/
https://www.facebook.com/North-Carolina-MAGA-Network-307617209916978/
https://www.facebook.com/GaysForTrumpOrg/
https://www.facebook.com/LGBTExit-2340621102644466/
https://www.facebook.com/Take-Back-Pride-American-Pride-Rally-386980035391880/
https://www.facebook.com/PeterBoykinMAGA/
https://www.facebook.com/MarchForTrumpUSA/
https://www.facebook.com/VoteForDJTrump/
https://www.facebook.com/US1ANews1/
https://www.facebook.com/MYNCGOP/
https://www.facebook.com/trumploveswinning/
Contact Email:
Peter.Boykin@TheMagaNetwork.com
PeterBoykin@Gmail.com
GaysForTrump@Gmail.com
MagaFirstNews@Gmail.com
Telephone Number:
1-202-854-1320
Everyone I hope to see you in DC in July –
June 15 – MarchForTrump.net Greensboro NC
July 6 #DemandFreeSpeech Rally (VIP party after) DemandFreeSpeech.org
Oct 4-6 TRUMPSTOCK Kingman AZ
---