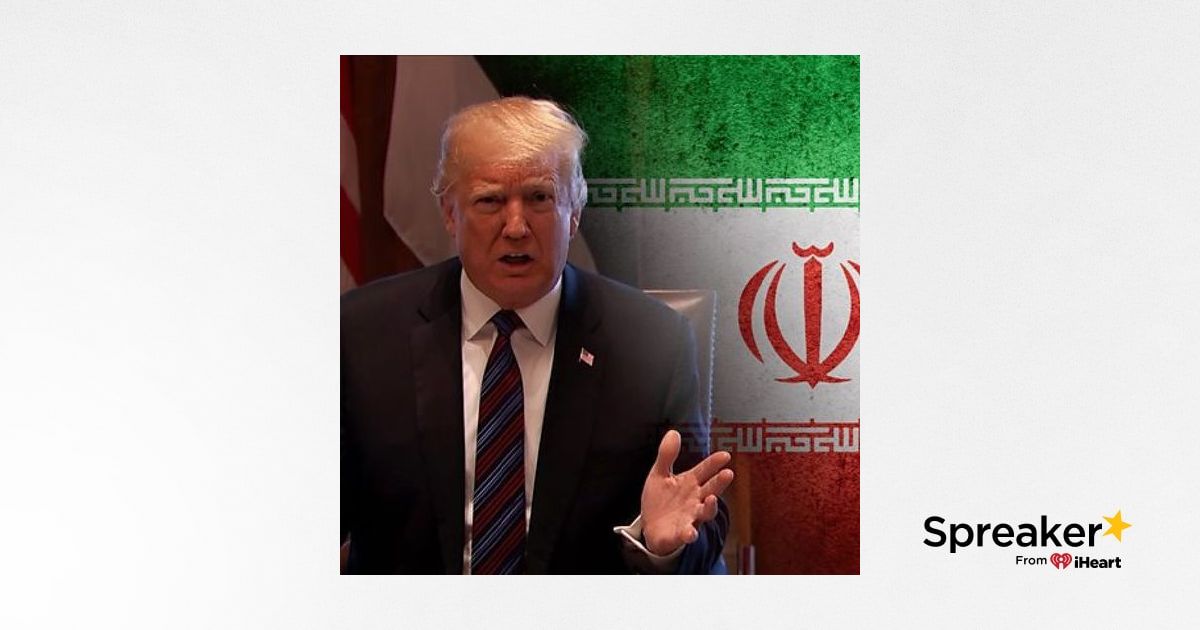 How Many Times Do We Have To Warn Iran? Trump Says If He Is Forced To Do Something It's Going To Be A Large Response.
After showing military restraint, Trump warns Iran in 'Tucker Carlson Tonight' interview
President Trump, after calling off a military strike on Iran following the downing of an American drone last month, delivered a stern warning to the regime during an interview with Fox News. Speaking exclusively with Tucker Carlson, Trump said he "built up a lot of … See More great capital" after his decision — but said that means "if something should happen, we're in a positionto do far worse by not doing it." He quickly added, "But, hopefully, we don't have to do anything." The president's comments on "Tucker Carlson Tonight" were made before it was reported on Monday that Iran has exceeded the threshold for the Islamic Republic's low-enriched uranium stockpile agreed upon in the 2015 nuclear deal. But at a White House event on Monday, he said Iran was "playing with fire."
During the "Tucker" interview, President Trump also shared his plans to combat rising homelessness and mental illness in America.
Cory Booker unveils plan to 'virtually eliminate immigrant detention'
Sen. Cory Booker, trying to jolt his 2020 presidential campaign, is unveiling a comprehensive plan to "virtually eliminate immigrant detention" and expand protections for illegal immigrants through executive order — bypassing Congress entirely — "on day one of his presidency." The aggressive proposal comes as polls consistently have shown Booker trailing many fellow Democrats in the White House race, including Joe Biden, Kamala Harris, Bernie Sanders and Elizabeth Warren. Although several of his rivals already have announced similar proposals and even endorsed decriminalizing border crossing entirely, Booker's plan was unique in focusing on the immigrant detention facilities that have attracted national attention in recent weeks.
Booker's plan comes as Senate Minority Leader Chuck Schumer is facing a lingering political backlash from liberal House Democrats over his role in the passage of a bipartisan border bill last week, which saw House Speaker Nancy Pelosi forced to back down from a push to include restrictions on immigration enforcement. It also comes amidoutrage over claims made by U.S. Rep. Alexandria Ocasio-Cortez, D-N.Y., that women at a southern border facility are being forced to drink "out of toilets." U.S. Customs and Border Patrol officials have strongly denied AOC's allegations.
Report: Nike dropped Betsy Ross-themed Fourth of July sneaker after Colin Kaepernick complained
Just don't do it. That was the message ex-NFL quarterback Colin Kaepernick delivered to Nikeover the planned release of a USA-themed sneaker, which featured a Betsy Ross flag on the heel, according to a report. Nike nixed the released of the Air Max 1 USA after having already sent the sneakers to retailers because the protesting quarterback said he felt the use of the Betsy Ross flag was offensive and carried slavery connotations, sources told The Wall Street Journal.
Accused Navy SEAL's fate in jury's hands
Jurors will begin their first full day of deliberations in the court-martial of a decorated Navy SEAL accused of murdering a wounded ISIS war prisoner in Iraq. Jury deliberations started Monday following closing argumentswhere military prosecutors said Special Operations Chief Edward Gallagher's words and actions proved he murdered a member of the Islamic State terror network in May 2017. The defense argued the prosecution's case had "huge gaping holes" and that Gallagher was a subject of "fixation" by military prosecutors. "They started with a conclusion … [and] … ignored everything that didn't fit," Timothy Parlatore told the jury of five Marines and two sailors during his closing argument.
Charlie Kirk launches GOTV campaign to enlist 1 million 'Students for Trump' in 2020
Conservative activist Charlie Kirk is launching a massive get-out-the-vote campaign Tuesday aimed at identifying and enlisting 1 million student supporters of President Trump ahead of the 2020 election. The "Students for Trump" campaign will look to target students on more than 300 campuses, in what Kirk describes as the biggest operation of its kind. "This is the most aggressivevoter identification GOTV program targeting students on college campuses for a Republican president ever," Kirk told Fox News.
TUNE IN: Charlie Kirk will appear on "Fox & Friends" today at 6:30 a.m. ET
TODAY'S MUST-READS
Hunter Biden didn't invite father, Joe, to his recent wedding: report.
Camping World CEO: 'I'd rather go to jail' than yield to city in American flag controversy.
No foul play suspected in sudden death of Angels pitcher Tyler Skaggs, 27.
MINDING YOUR BUSINESS
These are the best and worst run cities in the US, report finds.
US economy breaks record with post-recession expansion.
Apple CEO Tim Cook disputes 'absurd' report on Jony Ive's exitfrom company.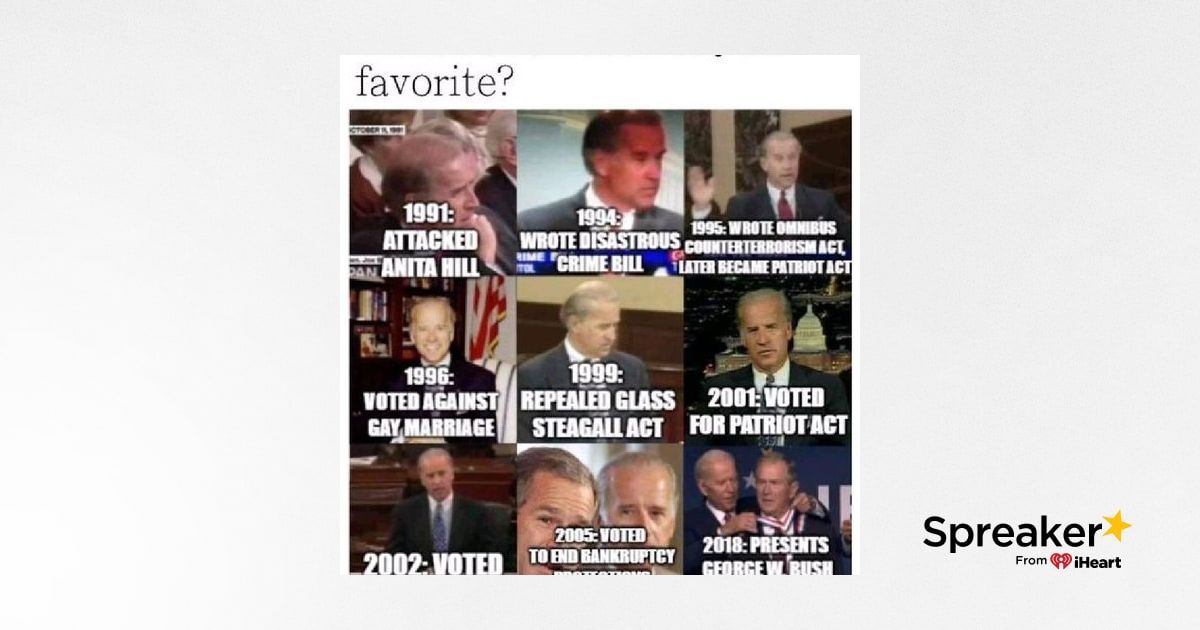 Is Joe Biden a Racist?
Harris puts Biden's race record on trial in Round 2 of Dem primary debate
Democratic presidential primary front-runner Joe Biden ran into a formidable challenge at Thursday night's debate from U.S. Sen. Kamala Harris, who tapped into her prosecutor toolbox to put his race record on trial following the controversy over his comments on segregationist senators. In perhaps the most heated momentof the night, Harris told Biden she doesn't believe he is a "racist" but … See More considers his recent comments about being able to work with segregationist senators early in his career "hurtful."
Biden has said he disagreed with the senators on segregation, but was still able to work with them in the Senate. But that explanation did not deter Harris during Thursday's debate. "You worked with them to oppose busing," Harris said, referring to efforts to limit orders for school desegregation by busing. In an emotional moment, she told her own story of being bussed as a little girl in California. Biden fired back that Harris' comments were a "mischaracterization of my position across the board."
Biden, though, mostly kept his focus on the candidate he really wants to face — President Trump. He repeatedly invoked the name and record of his popular running-mate Barack Obama and brushed back swipes at his age from long-shot candidate Rep. Eric Swalwell,who repeatedly called on him to "pass the torch." It's unclear whether the clash with Harris might damage Biden — considering most prior controversies have not dinged his poll numbers — or simply give Harris some needed momentum.
Meanwhile, Sen. Bernie Sanders avoided any direct clash with Biden. He spent much of the night defending his big-government agenda against questions from moderators and criticism from more centrist leaning – and lower-polling – candidates. Several rivalstook issue with some of Sanders' socialistic policies, like "Medicare-for-all" and free college tuition. South Bend, Ind., Mayor Pete Buttigieg broke with Sanders in saying while he supports free college for children of low and middle income, "I just don't believe it makes sense to ask working-class families to subsidize even the children of billionaires."
Still, the debate also made clear how Democrats have moved to the left on issues relating to immigration. All 10 Democrats raised their hands when asked if their government health care plan would cover illegal immigrants. Pollster Frank Luntz summed it upthis way on "The Ingraham Angle" on Thursday: "This is not your parents' Democratic Party." Click here for former Clinton strategist Mark Penn's list of winners and losers from Thursday night's Democratic debate.
Trump likes what he saw in the Democratic debate from afar
At one time, some pundits were predicting that Democrats could defeat President Trump and the Republican Party on health care. However, thanks to the Democratic Party's stance on health care for illegal immigrants, Trump and Republicans are feeling very confident. While attending the G-20 Summit in Osaka, Japan, the president said Democratic White House contenders' willingness to extend government health care to illegal immigrants in America will get him reelected. Trump tweeted: "All Democrats just raised their hands for giving millions of illegal aliens unlimited healthcare. How about taking care of American Citizens first!?" He then added: "That's the end of that race!"
Friends of missing Utah student spot activity on Instagram account
The search for missing Utah student Mackenzie Lueck has taken a peculiar twist. Friends of Lueck told Fox News that they noticed activity on her Instagram account on Wednesday and turned the information over to authorities. Lueck's personal Instagram account liked a page called "fatherless," around noon, and her friends quickly took screengrabs to document the activity and turn over to police. The @fatherless handle had more than 47,000 followers as of early Friday but was following only 15 accounts — not including that of Lueck.
The 23-year-old woman was last seen meeting an unknown individual around 3 a.m. June 17 at a park in Salt Lake City after being dropped off by a Lyft driver. She hailed the ride after flying in from Los Angeles – where she had attended her grandmother'sfuneral. While the Lyft driver has been cleared, police searched the Salt Lake City home of the man they said is a "person of interest"for about 19 hours the past two days. Police said they are also looking for a mattress and box spring removed from the home last week.
Iraqi general: Accused Navy SEAL did not stab ISIS prisoner
The Iraqi general at the scene of an alleged murder of an Islamic State prisoner in Iraq in 2017 testified in a deposition video played in court Thursday that Navy SEAL Eddie Gallagher never stabbed the teenage detainee. In a recording made earlier this month, Maj. Gen. Abbas al-Jubouri testified he never saw Gallagher stab the detainee in the neck. Gallagher served alongside Abbas' unit in an advise-and-assistcapacity in Mosul. Abbas told the defense lawyer if had he witnessed improper conduct from SEALs, he would have taken action. Last week, a Navy SEAL, Special Operator 1st Class Corey Scott, testified that Abbas' unit tortured, raped and murdered prisoners. Scott said he killed the ISIS prisoner by putting his thumb over the detainee's breathing tube in order to save him from falling into the hands of Abbas' unit.
France highly motivated in Women's World Cup showdown with Team USA
The United States has its ranking and its trophies, and that's all the motivation France needs. The Americans face the French on Friday night at the Women's World Cup, a match that's been described as a final in the quarterfinals. It really has it all: The defending champions against the upstart hosts. The City of Lights. A sellout crowd. "They've got a great trophy cabinet and we still have everything to prove," French captain Amandine Henry said. The only downside? The country is in the midst of a heat wave and temperatures are expected to soar into the 90s, although a 9 p.m. local time start should bring some cooling. France is seeking to become the first nation to simultaneously hold the men's and women's World Cup trophies. (The men won last year in Russia.) The United States already has three FIFA Women's World Cup trophies, most of any nation.
TODAY'S MUST-READS
Acting Homeland Security chief denies leaking info on ICE raids: 'It's just not true.'
Trump tells Putin not to 'meddle in the election,' his tone was criticized.
What is 2020 candidate Marianne Williamson's net worth?
MINDING YOUR BUSINESS
Supreme Court blocks citizenship question on 2020 census for now.
Apple's iPhone designer Jony Iveto exit company.
These US cities have the most seniors age 65 and over working.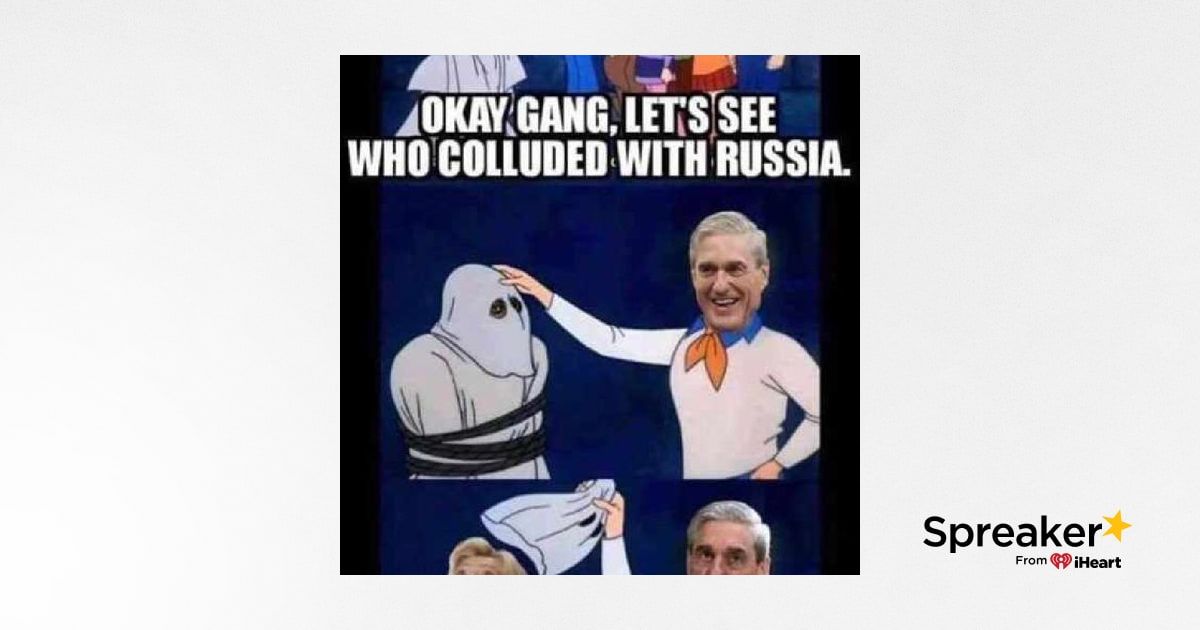 #Mueller May Have Quit, But The Democrats Won't Give Up On Their #Trump #Impeachment Dreams! Whos Campaign Does This Really Hurt?
How Robert Mueller may have set the tone for the 2020 election
As Mueller bows out, more Democrats call for Trump's impeachment
If Robert Mueller thought his only public remarks since being appointed special counsel would put the Russian collusion allegations and Democrats' calls to impeach President Trump to rest, he was mistaken. If anything, … See More Mueller's statement Wednesdaymay have assured that the debate over whether to impeach Trump will be a dominant issue heading into the 2020 president election.
Speaking from the Justice Department, Mueller announced the closing of his office and told reporters he did not plan to testify before Congress. He explained that his team did not have the "option" to charge President Trump with a crime, citing longstanding Justice Department policy that a sitting president cannot be indicted. However, Mueller also stressed that there "was not sufficient evidence to charge a conspiracy" with regard to whether members of the Trump campaign coordinated with the Russian government during the 2016 presidential election.
On the question of obstruction, Mueller said, "If we had had confidence that the president clearly did not commit a crime, we would have said that. We did not determine whether the president did commit a crime." Prominent Democrats seized on Mueller's words to call for Trump's impeachment. House Judiciary Chairman Jerrold Nadler, D-N.Y., said that all options were "on the table" and that it was up to Congress to hold Trump accountable for any alleged crimes. 2020 Democratic presidential candidates such as Sen. Elizabeth Warren, D-Mass., Sen. Cory Booker, D-N.J., Sen. Kamala Harris, D-Calif., Rep. Seth Moulton, D-Mass., and Beto O'Rourke all called for impeachment proceedings to begin.
Pelosi under new impeachment pressure
House Speaker Nancy Pelosi, D-Calif., walked a fine line on Wednesday as she tried to assure party colleagues that lawmakersin the House will continue looking into impeaching President Trump, while advocating against rashness. Pelosi, speaking hours after Mueller's statement, praised his work but promised to continue investigating Trump. The House speaker has maintained that Democrats should not begin impeachment proceedings against Trump, but has faced increasing pressure from members in her caucus to reverse course. Fellow Democrats have accused Pelosi of holding off on impeachment for political reasons.
Mystery over USS John S. McCain 'out of sight' directive as Meghan McCain blasts Trump
A mystery continues to surround a reported U.S. military email that called for the USS John S. McCain to be "out of sight" during President Trump's recent visit to U.S. troops stationed in Japan, where the ship was docked. On Wednesday, both President Trump and acting Defense SecretaryPatrick Shanahan denied any knowledge of the order, which led to the ship's name first being covered with a tarp and then being obscured by a paint barge prior to Trump's visit over Memorial Day weekend. The Wall Street Journal, which reported the story, directlycontradicts Shanahan. The Journal cites an unnamed U.S. official as saying that Shanahan was aware and approved measures to ensure the ship did not interfere with the president's trip.
The ship is named for the father and grandfather of the late U.S. Sen. John S. McCain III, with whom Trump had feuded prior to the Arizona Republican's death from cancer last year at age 81.The Journal feature apparently infuriated Meghan McCain, daughter of the late senator, who tweeted, in part, the following: "Trump is a child who will always be deeply threatened by the greatness of my dads [sic] incredible life … Trump won't let him RIP. So I have to stand up for him."
Private company building border fence gets cease-and-desist order
A legal dispute unfolded this week between private contractors who have built a half-mile fence between a New Mexico city and Mexico, and the mayor of that city who is arguing that the fence didn't get proper authorization. "We Build the Wall," began construction of the border fence on private land in Sunland Park, N.M., last Friday using money raised through crowdfunding, the Dallas Morning News reported. The city shares a border with El Paso, Texas, and Mexico. The company had planned to finish construction by Friday, but Sunland Park's Mayor Javier Perea said Tuesday that the 18-foot fence surpasses the city's maximum height of 6 feet. On Wednesday, he issued a cease-and-desist order.
CNN's Chris Cuomo faces backlash for appearing to mock armed rape survivor
CNN anchor Chris Cuomo responded to several critics who slammed him Wednesday over a tweet they said appeared to mock a National Rifle Association (NRA) member and rape survivor. Kimberly Corban appeared in an NRA ad advocating her Second Amendment right after going into detail how she survived a rape when she was 20 years old. "I'm a mother of two, and if a predator or anyone else tries to harm me or my family, they have to come through my firearm first," Corban said. Cuomo reacted to the ad, tweeting "Only in America."
TODAY'S MUST-READS
Gregg Jarrett: The two faces of Robert Mueller, and Trump's presumption of guilt.
LAPD employee contracts contagious bacteria that causes deadly typhoid fever.
Ashton Kutcher testifies in trial of alleged serial killer accused of murdering his friend.
MINDING YOUR BUSINESS
Stocks slump to three-month lows, bonds rally, as recession fears rise with trade war.
AOC's minimum wage push to land her behind the bar once again.
This city is home to the 'nation's hottest housing market' this season.
Follow @PeterBoykin on Social Media
Twitter: Banned
Facebook: https://www.facebook.com/Gays4Trump
Instagram: https://www.instagram.com/peterboykin/
Youtube: https://www.youtube.com/c/PeterBoykin
Reddit: https://www.reddit.com/user/peterboykin
Telegram: https://t.me/PeterBoykin
https://t.me/RealPeterBoykin
Parler: https://parler.com/profile/peterboykin/posts
PolitiChatter: https://politichatter.com/PeterBoykin
Gab: https://gab.com/peterboykin
Discord: https://discordapp.com/invite/pyuPqU9
Periscope: Banned
Support Peter Boykin's Activism by Donating
Patreon: https://www.patreon.com/peterboykin
PayPal: https://www.paypal.me/magafirstnews
Cash App: https://cash.me/app/CJBHWPS
Cash ID: $peterboykin1
Listen to #MagaOneRadio
Join the #MagaNetwork
Read the Latest #MagaFirstNews
https://magaoneradio.net/
https://magafirstnews.com/
https://magaone.com/
https://us1anews.com/
Support Donald Trump
https://votefordjtrump.com/
http://trumploveswinning.com/
https://marchfortrump.net/
https://gaysfortrump.org/
Join Our Groups on Facebook:
MarchForTrump
https://www.facebook.com/groups/MarchForTrump2020/
https://www.facebook.com/groups/MarchForTrump/
MagaOneRadio
https://www.facebook.com/groups/MAGAOneRadio/
https://www.facebook.com/groups/MagaOneRadioNet/
https://www.facebook.com/groups/MAGARadio/
https://www.facebook.com/groups/MagaFirstRadio/
https://www.facebook.com/groups/MAGA1Radio/
https://www.facebook.com/groups/MagaFirst/
TheMagaNetwork
https://www.facebook.com/groups/theMagaNetwork/
GaysForTrump
https://www.facebook.com/groups/gaysfortrump/
https://www.facebook.com/groups/TheGayRight/
https://www.facebook.com/groups/LGBTexit/
https://www.facebook.com/groups/gaysfortrumporg/
https://www.facebook.com/groups/DeplorableGays/
https://www.facebook.com/groups/GaysForTrumpParty/
Americans With Trump
https://www.facebook.com/groups/AmericansWithTrump/
North Carolina MAGA Network
https://www.facebook.com/groups/northcarolinamaganetwork/
NC Trump Club
https://www.facebook.com/groups/NCTRUMPCLUB/
Exit Extremism
https://www.facebook.com/groups/EXITEXTREMISM/
Vote For DJ Trump
https://www.facebook.com/groups/VoteForDJTrump/
Trump Loves Winning
https://www.facebook.com/groups/TrumpLovesWinning/
Straights For Trump
https://www.facebook.com/groups/StraightsForTrump/
US1ANews
https://www.facebook.com/groups/US1ANews/
https://www.facebook.com/groups/US1ANewsGroup/
MyNCGOP
https://www.facebook.com/groups/MyNCGOP/
Grab them by the P***Y
https://www.facebook.com/groups/GrabThemByTheP/
Join Our Pages on Facebook:
https://www.facebook.com/TheMAGANetwork/
https://www.facebook.com/MAGAFIRSTNEWS/
https://www.facebook.com/pg/MagaOneRadio-778327912537976/
https://www.facebook.com/North-Carolina-MAGA-Network-307617209916978/
https://www.facebook.com/GaysForTrumpOrg/
https://www.facebook.com/LGBTExit-2340621102644466/
https://www.facebook.com/Take-Back-Pride-American-Pride-Rally-386980035391880/
https://www.facebook.com/PeterBoykinMAGA/
https://www.facebook.com/MarchForTrumpUSA/
https://www.facebook.com/VoteForDJTrump/
https://www.facebook.com/US1ANews1/
https://www.facebook.com/MYNCGOP/
https://www.facebook.com/trumploveswinning/
Contact Email:
Peter.Boykin@TheMagaNetwork.com
PeterBoykin@Gmail.com
GaysForTrump@Gmail.com
MagaFirstNews@Gmail.com
Telephone Number:
1-202-854-1320
Demand Free Speech Reception: Trump Hotel July 3 w/@RogerStone
https://www.eventbrite.com/e/demand-free-speech-reception-trump-hotel-july-3-wroger-stone-tickets-62233759851
MagaGala.com
Everyone I hope to see you in DC in July – Here's your chance to mingle with Roger Stone and other VIPs (TBA) at Trump Hotel July 3 – Demand Free Speech Reception Fundraiser 9:30pm – 11:30pm 2 hours open bar and great food! Please share! #MAGA Tickets through Facebook & Eventbrite MagaGala.com email peter.boykin@themaganetwork.com for questions please share! magagala.com
Demand Free Speech Reception: Trump Hotel July 3 w/@RogerStone
June 15 – MarchForTrump.net Greensboro NC
July 3 – #DemandFreeSpeech Reception @TrumpDC Tickets MagaGala.com
July 6 #DemandFreeSpeech Rally (VIP party after) DemandFreeSpeech.org
Oct 4-6 TRUMPSTOCK
---