Roger Stone issued a formal apology Monday to the federal judge handling his case in the special counsel's investigation.
"Please inform the Court that the photograph and comment today was improper and should not have been posted," Stone wrote in a statement submitted by his attorneys. "I had no intention of disrespecting the Court and humbly apologize to the Court for the transgression."
Stone posted a graphic to his Instagram account earlier Monday that showed U.S. District Court Judge Amy Berman Jackson placed in front of a set of crosshairs.
"Through legal trickery Deep State hitman Robert Mueller has guaranteed that my upcoming show trial is before Judge Amy Berman Jackson, an Obama appointed Judge who dismissed the Benghazi charges again Hillary Clinton and incarcerated Paul Manafort prior to his conviction for any crime. #fixisin Help me fight for my life at @StoneDefenseFund.com," Stone wrote in the post, which has since been deleted. Stone claimed he did not realize that the crosshairs were in the graphic. (RELATED: Roger Stone Indicted In Special Counsel's Investigation)
Stone was indicted on Jan. 25 on five counts of making false statements to Congress, one count of witness tampering and one count of obstructing an official government proceeding. Mueller's team has investigated whether Stone had any contact with WikiLeaks or Russian operatives involved in stealing Democrats' emails during the 2016 campaign.
Stone has denied having any contact with WikiLeaks or Russians, and he had not been charged with any conspiracy to steal or release stolen emails.
Jackson ruled Friday against a motion filed by Stone's attorneys to have her replaced as judge on the case. The special counsel's office tapped Jackson to oversee the case because she is handling a related case that falls under the Russia probe.
Jackson is also handling the case against former Trump campaign chairman Manafort.
It remains to be seen whether Stone's post will lead to a gag order against the longtime GOP operative. Jackson last week declined to impose a full gag order on Stone, though she did prohibit him from speaking publicly about his case at the federal courthouse where he will eventually go to trial. However, Jackson did leave open the possibility of expanding the gag order if Stone makes comments that could influence the case.
Content created by The Daily Caller News Foundation is available without charge to any eligible news publisher that can provide a large audience. For licensing opportunities of our original content, please contact licensing@dailycallernewsfoundation.org.
Source: The Daily Caller
FILE PHOTO: Acting FBI Director Andrew McCabe announces the results of the national health care fraud takedown during a news conference at the Justice Department in Washington, U.S., July 13, 2017. REUTERS/Aaron P. Bernstein/File Photo
February 18, 2019
(Reuters) – Former top FBI official Andrew McCabe decried the "relentless attack" he said U.S. President Donald Trump has launched against the agency, according to released excerpts of an interview with NPR's Morning Edition, to be aired early Monday.
"I think the FBI has been under a relentless attack in the last two years," said McCabe, who is promoting his new memoir, "The Threat: How the FBI Protects America in the Age of Terrorism and Trump."
Trump's attack is one of the reasons he wrote his book, he said in a wide-ranging interview that covered everything from his own firing, the probe into Russia's alleged role in the 2016 presidential election, and FBI morale.
McCabe denied news reports that anyone in the Justice Department had made a serious effort to remove the president.
"At no time did I ever perceive that there was a legitimate effort underway by [Deputy Attorney General] Rod [Rosenstein] or anybody else to remove the president under the 25th Amendment or in any other way," McCabe said in the interview.
The 25th Amendment to the U.S. Constitution outlines how a sitting president can be removed by the vice president and cabinet.
He also said in the interview that he believes his own firing just hours before his retirement "sends an unbelievably chilling message to the rest of the men and women of the FBI.
McCabe was dismissed from the FBI in March 2018, following a tumultuous relationship with Trump, after the President fired former FBI director James Comey over the investigation into the Trump election campaign's alleged connections with Russia.
Trump, who has frequently criticized Comey, McCabe and the Russia inquiry, on Thursday attacked McCabe on Twitter as a leaker and a "disgrace to the FBI."
In June 2017, Comey told a Senate committee he believed Trump had directed him to drop a probe into the Republican president's former national security adviser, Michael Flynn, as part of the broader Russia investigation.
McCabe himself was later fired by then-U.S. Attorney General Jeff Sessions, who cited an internal Federal Bureau of Investigation watchdog report that found McCabe leaked information to reporters and misled investigators about his actions. McCabe said he was targeted over the Russia probe.
In the Morning Edition interview, McCabe said he has an ongoing civil lawsuit against the Department of Justice over the circumstances of his firing.
He said he believes the report by the FBI's Office of Inspector General used as the basis of his dismissal was biased against him. He pointed to the personal attacks Trump has launched against him on Twitter and said of the OIG, "I don't believe they were independent or fair."
The book is set to be released this week.
(Reporting by Rich McKay, Editing by William Maclean)
Source: OANN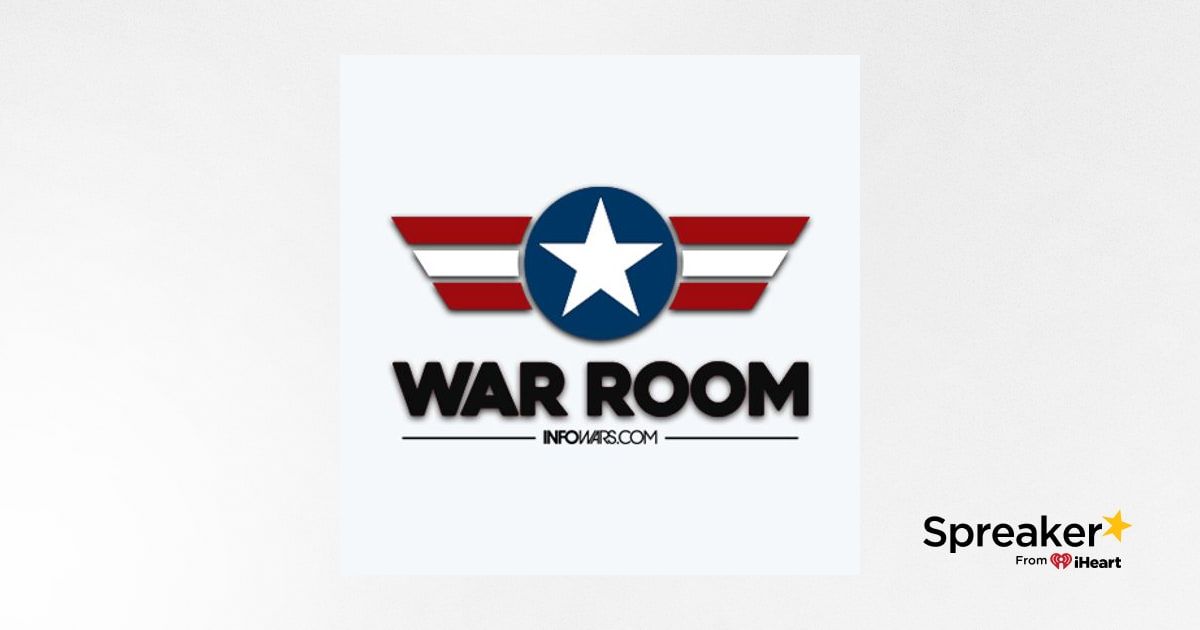 The Mueller Report looks like it is coming up empty, but the Democrats aren't going to let it go that easily. They are already launching plans to investigate every aspect of Trump's life in search of an impeachable offense. The Republicans need to fight back now. We cannot simply allow the Democrats to abuse their power so blatantly, and it is time to launch a counter-investigation into the corruption that started it all. Also, the battle over the border wall heats up again, with
…
See More
Congressional Democrats stopping the American President from protecting the American people.
Source: The War Room
---