New Border wall in 'smuggler's gulch' is working according to CBP agents
Justin De La Torre stated a steep, open canyon between San Diego and Tijuana has been used for decades by immigrants to smuggle drugs into the U.S. from Mexico.
"It has an anti-climb feature, it's made of steel, it also has a concrete base that prevents digging from underneath, and now we're able to control this area with the new infrastructure."
According to California Border Patrol agents, new infrastructure in an area known as "smuggler's gulch" is making a difference.
President Trump moved to replace the fencing along the San Diego border earlier this year as his administration sped up moves to build taller, stronger border reinforcement.
"This is a smart, strategic, see-through steel barrier — not just a simple concrete wall,"
said the president.
"It will be deployed in the areas identified by border agents as having the greatest need, and as these agents will tell you, where walls go up, illegal crossings go way down."
Numerous wall construction projects are underway across the Southwest border, including projects in California, Arizona, New Mexico and Texas. — CBP (@CBP) August 25, 2019
Related
Array
#MagaFirstNews 8.27.19
New optimism in US-China trade war felt on Wall Street, Asian markets
Struggling 2020 Democrats fume at DNC over debate criteria crackdown
Epstein accusers expected to speak at hearing
Johnson & Johnson ordered to pay $572M in opioid case, setting up more trials and possible legal settlements
Miley Cyrus stuns at MTV VMAs with emotional first performance since Hemsworth split
#MagaFirstNews 8.27.19
New optimism in US-China trade war felt on Wall Street, Asian markets
Asian shares traded mostly higher on Tuesday, following a rally on Wall Street. Traders are cautiously optimistic again about the potential for progress in the costly trade war between the U.S. and China. Japan's benchmark Nikkei rose 1.2 percent, Hong Kong's Hang Seng rose at first but reversed course and was down nearly 0.2 percent and China's Shanghai Composite was up 1.1 percent. U.S. equity futures were searching for direction Tuesday morning.
Monday's rally on Wall Street got its start early after President Trump said his negotiators had received encouraging calls from China on Sunday, though China's foreign ministry denied knowledge of any such calls. At the end of the G-7 summit, the president stood firm and defended his handling of the trade war with China and said his approach was seeing results.
Struggling 2020 Democrats fume at DNC over debate criteria crackdown
With the deadline to qualify for next month's third round of Democratic presidential debates closing in, the Democratic National Committee is facing an angry chorus of criticism from the candidates not likely to make the cut. At issue is the DNC's criteria for the contenders to take part in the prime-time showdown, including contributions from 130,000 individual donors and reaching at least 2 percent in four qualifying polls. Rep. Tulsi Gabbard of Hawaii, Montana Gov. Steve Bullock, Sen. Michael Bennet of Colorado were among the candidates complaining about the DNC's process.
While the criticism is not new, this time around the national party committee is specifically being attacked over the dearth of qualifying polls. Critics say this is unfairly preventing candidates close to qualifying from actually making the stage. Bullock, who also needs a miracle to qualify by the end-of-Wednesday deadline, argued that "these DNC debate rules have turned this primary into the 'The Hunger Games' — each step of this seems to be all about getting donors."
Epstein accusers expected to speak at hearing
Up to 30 of Jeffrey Epstein's alleged victims could take a judge up on his invitation to speak at a hearing Tuesday. U.S. District Judge Richard Berman, who presided over the sex trafficking case prosecutors brought against Epstein, scheduled the hearing after prosecutors asked that he toss charges against Epstein because of his death. Epstein, a previously convicted sex offender, died Aug. 10, his death ruled a suicide as he apparently killed himself rather than face sex trafficking charges. Berman said he would give prosecutors, Epstein's lawyers and any alleged victims a chance to speak.
Since the hearing was scheduled, it was revealed that Epstein signed a will just two days before his suicide putting over $577 million in assets into a trust fund. The will, filed in the Virgin Islands where Epstein maintained a residence, was expected to make it more difficult for dozens of accusers to collect damages. Tuesday's hearing comes amid a report that video footage from at least one camera in the hallway outside Epstein's jail cell is too flawed to be of any value for investigators.
Johnson & Johnson ordered to pay $572M in opioid case, setting up more trials and possible legal settlements
An Oklahoma judge found Johnson & Johnson and Janssen Pharmaceutical Companies liable for stoking the opioid crisis in the state and said the company must pay $572 million, far less the $17 billion that the state was seeking. Judge Thad Balkman, of Cleveland County District Court in Norman, Oklahoma, is the first judge to rule in the opioid cases brought to trial by thousands of state and local governments against opioid manufacturers and distributors. His precedent-setting ruling was being closely watched as 2,000 other pending suits await to be heard before a federal judge in Ohio in October. J&J said it plans to appeal Balkman's ruling and that the decision was "flawed."
Miley Cyrus stuns at MTV VMAs with emotional first performance since Hemsworth split
Miley Cyrus made a huge statement during an emotional performance at the 2019 MTV Video Music Awards. The pop star took the stage Monday evening at the Prudential Center in Newark, N.J. to perform her latest single "Slide Away," which many believe to be about her 10-year relationship with estranged husband, actor Liam Hemsworth.
Cyrus wasn't the only star making a statement at the VMAs. Taylor Swift called out the White House after she won the 2019 MTV Video Music Awards' top prize — video of the year — for her LGBTQ pride anthem, "You Need To Calm Down."
A complete list of winners from the 2019 MTV Video Music Awards.
Michael Jackson Video Vanguard Award: Missy Elliott
Fashion Trailblazer Award: Marc Jacobs
Video of the Year: Taylor Swift, "You Need to Calm Down"
Artist of the Year: Ariana Grande
Song of the Year: Lil Nas X ft. Billy Ray Cyrus, "Old Town Road (Remix)"
Best New Artist, presented by Taco Bell: Billie Eilish
Best Collaboration: Shawn Mendes & Camila Cabello, "Señorita"
Push Artist of the Year: Billie Eilish
Best Pop: Jonas Brothers, "Sucker"
Best Hip-Hop: Cardi B, "Money"
Best R&B: Normani ft. 6lack, "Waves"
Best K-Pop: BTS ft. Halsey, "Boy With Luv"
Best Latin: ROSALIA & J Balvin ft. El Guincho, "Con Altura"
Best Dance: The Chainsmokers ft. Bebe Rexha, "Call You Mine"
Best Rock: Panic! At The Disco, "High Hopes"
Video for Good: Taylor Swift, "You Need to Calm Down"
Best Editing: Billie Eilish, "Bad Guy"
Best Art Direction: Ariana Grande, "7 Rings"
Song of Summer, presented by Samsung: Ariana Grande & Social House, "boyfriend"
Best Power Anthem: Megan Thee Stallion ft. Nicki Minaj & Ty Dolla $ign, "Hot Girl Summer"
Best Group: BTS

Array
Related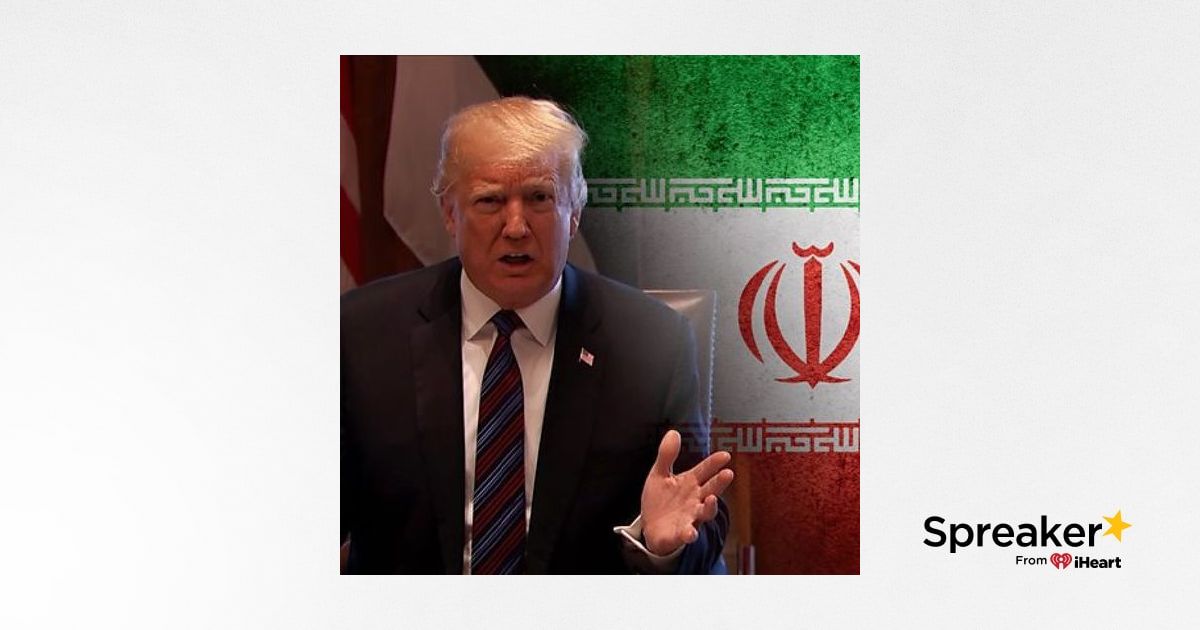 How Many Times Do We Have To Warn Iran? Trump Says If He Is Forced To Do Something It's Going To Be A Large Response.
After showing military restraint, Trump warns Iran in 'Tucker Carlson Tonight' interview
President Trump, after calling off a military strike on Iran following the downing of an American drone last month, delivered a stern warning to the regime during an interview with Fox News. Speaking exclusively with Tucker Carlson, Trump said he "built up a lot of … See More great capital" after his decision — but said that means "if something should happen, we're in a positionto do far worse by not doing it." He quickly added, "But, hopefully, we don't have to do anything." The president's comments on "Tucker Carlson Tonight" were made before it was reported on Monday that Iran has exceeded the threshold for the Islamic Republic's low-enriched uranium stockpile agreed upon in the 2015 nuclear deal. But at a White House event on Monday, he said Iran was "playing with fire."
During the "Tucker" interview, President Trump also shared his plans to combat rising homelessness and mental illness in America.
Cory Booker unveils plan to 'virtually eliminate immigrant detention'
Sen. Cory Booker, trying to jolt his 2020 presidential campaign, is unveiling a comprehensive plan to "virtually eliminate immigrant detention" and expand protections for illegal immigrants through executive order — bypassing Congress entirely — "on day one of his presidency." The aggressive proposal comes as polls consistently have shown Booker trailing many fellow Democrats in the White House race, including Joe Biden, Kamala Harris, Bernie Sanders and Elizabeth Warren. Although several of his rivals already have announced similar proposals and even endorsed decriminalizing border crossing entirely, Booker's plan was unique in focusing on the immigrant detention facilities that have attracted national attention in recent weeks.
Booker's plan comes as Senate Minority Leader Chuck Schumer is facing a lingering political backlash from liberal House Democrats over his role in the passage of a bipartisan border bill last week, which saw House Speaker Nancy Pelosi forced to back down from a push to include restrictions on immigration enforcement. It also comes amidoutrage over claims made by U.S. Rep. Alexandria Ocasio-Cortez, D-N.Y., that women at a southern border facility are being forced to drink "out of toilets." U.S. Customs and Border Patrol officials have strongly denied AOC's allegations.
Report: Nike dropped Betsy Ross-themed Fourth of July sneaker after Colin Kaepernick complained
Just don't do it. That was the message ex-NFL quarterback Colin Kaepernick delivered to Nikeover the planned release of a USA-themed sneaker, which featured a Betsy Ross flag on the heel, according to a report. Nike nixed the released of the Air Max 1 USA after having already sent the sneakers to retailers because the protesting quarterback said he felt the use of the Betsy Ross flag was offensive and carried slavery connotations, sources told The Wall Street Journal.
Accused Navy SEAL's fate in jury's hands
Jurors will begin their first full day of deliberations in the court-martial of a decorated Navy SEAL accused of murdering a wounded ISIS war prisoner in Iraq. Jury deliberations started Monday following closing argumentswhere military prosecutors said Special Operations Chief Edward Gallagher's words and actions proved he murdered a member of the Islamic State terror network in May 2017. The defense argued the prosecution's case had "huge gaping holes" and that Gallagher was a subject of "fixation" by military prosecutors. "They started with a conclusion … [and] … ignored everything that didn't fit," Timothy Parlatore told the jury of five Marines and two sailors during his closing argument.
Charlie Kirk launches GOTV campaign to enlist 1 million 'Students for Trump' in 2020
Conservative activist Charlie Kirk is launching a massive get-out-the-vote campaign Tuesday aimed at identifying and enlisting 1 million student supporters of President Trump ahead of the 2020 election. The "Students for Trump" campaign will look to target students on more than 300 campuses, in what Kirk describes as the biggest operation of its kind. "This is the most aggressivevoter identification GOTV program targeting students on college campuses for a Republican president ever," Kirk told Fox News.
TUNE IN: Charlie Kirk will appear on "Fox & Friends" today at 6:30 a.m. ET
TODAY'S MUST-READS
Hunter Biden didn't invite father, Joe, to his recent wedding: report.
Camping World CEO: 'I'd rather go to jail' than yield to city in American flag controversy.
No foul play suspected in sudden death of Angels pitcher Tyler Skaggs, 27.
MINDING YOUR BUSINESS
These are the best and worst run cities in the US, report finds.
US economy breaks record with post-recession expansion.
Apple CEO Tim Cook disputes 'absurd' report on Jony Ive's exitfrom company.
---